Car accidents In Road Construction Areas
Road construction isn't fun for anyone, and it can be very stressful on a commute to or from work or on a day off. Road construction areas can also have a massive potential for car accidents due to construction. Follow along to learn how construction can affect traffic and increase accidents.
START YOUR FREE CONSULTATION
NO FEES UNLESS WE WIN!
How does road construction cause traffic?
Road construction can create a multitude of situations that can cause traffic. Narrowed lanes can lead to reduced speeds and traffic congestion. Construction vehicles are often heavy and move slowly, leading to slower traffic or traffic that stops abruptly. Traffic in road construction areas can also cause an accident because of changed road conditions.
What is the risk of road construction?
Unfortunately, road construction is a hazard you cannot always avoid. The risk of road construction exists as long as it is going on and can present a possible threat to everyone driving within or around it. You may find yourself in any kind of accident caused by road construction:
Narrowed lanes can confuse and create an automotive collision.
Other drivers not paying attention can cause them to miss a change in traffic and collide with your vehicle.
Detours can lead to other drivers becoming confused or aggravated, resulting in dangerous driving conditions.
Roads under construction may be damaged and uneven, resulting in roads that are hard to navigate and could cause damage to your vehicle.
Obstacles and objects on roadways can make it difficult to navigate an area of construction.
Other drivers may be speeding over the posted limit, increasing the possibility of an accident.
How to prevent construction accidents?
Knowing that road construction areas are full of potential accidents and can be problematic makes driving a daunting prospect. How do you protect yourself and ensure that you and others avoid a construction accident? Here are a few tips to keep in mind when driving through or around road construction zones:
Be Vigilant: Keeping your eyes on the road will be the first significant defense against a potential road construction accident. Remember to pay attention to signage informing you of changing road or traffic conditions in a construction zone. Take note of the changes in traffic flow and any reduced speed limit signage.
Go Slow: Even if a construction zone does not have signage instructing drivers to slow down, reducing your speed is still a good idea. Most states will have laws requiring a specific rate in construction zones. Stay vigilant of changes in speed limits and proceed with caution.
Do Not Text or Talk on the Phone: With speed limits, many states will have varying laws on texting or calling while driving. As a rule, you should always avoid texting and talking on the phone, especially in construction zones.
Find an Alternative Route: In some cases, areas under road construction will have signage indicating optional routes. If you become aware of road construction and can safely find an alternate way around, it would be best to do so. It's always better to add a few minutes to your commute than deal with an accident or injury.
How Road Construction Leads to More Car Accidents
Road construction can take on many forms and create many precarious and potentially dangerous situations on the road. Road construction disrupts the usual traffic flow, and sometimes the road surface must be broken up, dismantled, and discarded. This removal and replacement can lead to uneven roads. Overall, road construction can cause the following:
Hazardous conditions: Construction can create rough and broken roadways and leave large amounts of debris that can block or fall into the road.
Limited visibility: Changes in traffic patterns, a crowd of construction workers, and large construction equipment can limit the visibility drivers experience in construction zones.
Disrupted traffic patterns: Sudden changes in traffic patterns can cause congestion or backups. Additionally, especially in the case of reckless drivers, traffic may come to a sudden stop.
Changed speed limit: Most construction zones will have a reduced speed limit. Careless or aggravated drivers may not see the signage or may choose to ignore it.
Dangerous equipment and vehicles: Construction vehicles are large, heavy, and slow-moving. There are times when these dangerous vehicles must enter or exit a roadway, and it is essential to watch out for them.
Can I sue if my car is damaged during construction?
You can sue if your car is damaged at a construction site, whether the damage is caused by another driver, neglect from construction workers, or any other accident in a construction zone. However, it's important to note that not every case is viable, and you will want to reach out to a professional road construction accident attorney. The best accident attorney will ensure that you find justice and take care of the problematic aspects so you can get back to what's essential.
Who are the best injury lawyers to take on your case? Schedule a free consultation and have the best injury lawyers review your case.
Knowing the potential hazards in a road construction zone will be your best defense in avoiding a road construction accident. Remember to be extra vigilant, drive slowly, and take note of changes in traffic.
Sources:
Construction Zone Auto Accidents. (2021).
Dashner, C. Four Ways to Keep Drivers Safe during Road Construction. (2022).
Isern, K. (2021). How Road Construction Can Lead to an Increase in Car Accidents.
Legal Disclaimer
This webpage is not intended to be an advertisement or solicitation. The hiring of a lawyer is an important decision that should not be based solely upon advertisements. Material contained in our website is for general information only and does not constitute legal advice or solicitation of legal services.
Transmission of information from this site is not intended to create, and its receipt does not constitute, an attorney-client relationship between Adam S. Kutner and the user of this site. In the event that any information on this web site does not conform fully with regulations in any jurisdiction, this law firm will not accept representation based on that information.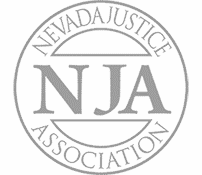 Adam Kutner es uno de los 100 mejores abogados litigantes con experiencia y conocimientos que lo beneficiarán
Llámenos hoy al (702) 382-0000 en cualquier momento para programar una consulta gratuita. Trabajaremos para conseguirle la máxima liquidación lo antes posible.
Conozca a más abogados asociados
Adam Kutner Reviews & Testimonials
"We were in a car accident – we were coming off of the interstate and were waiting – yielding at the exit and a car sped through the exit and smacked us in the rear.
It was definitely scary especially because we had our baby in the car. My husband and I and our baby in the back seat. We definitely – immediately went back in and checked on her to make sure she was okay.
We definitely had back pains my daughter had headaches. She kept holding her head and crying. It was pretty bad.
I remember seeing a couple billboards and a friend of mine did say they had a pleasant experience with Adam Kutner, so we called them right up.
They definitely were thorough, and you could tell just by talking to the people in the office that they genuinely cared about their clients.
They contacted us saying you know, explain the process on how the settlement gets done and about a week after that happened we had our settlement which was great and in my opinion Adam S. Kutner is the best attorney in Las Vegas."
– Janae Reynolds. 5/5 Stars
Real Client Testimonial: Janae Reynolds
START YOUR FREE CONSULTATION
NO FEES UNLESS WE WIN!
Home Visits Are Available
Call Now for Details