Electric Scooter Injury Accidents
Las Vegas residents are debating whether to welcome electric scooters to the city in force. The city is considering a pilot program to welcome an electric scooter sharing program throughout the city. The reaction is mixed. Some say that electric scooters are a great way to decrease traffic and lower reliance on motor vehicles. Others say that electric scooters come with their own risks and inconveniences.
As electric scooters become more popular, the question of legal liability for accidents involving electric scooters becomes an increasingly common question. As more Las Vegas residents and visitors use scooters, accidents are bound to happen. Nevada law is still unsettled in some ways when it comes to electric scooters. Working with an experienced injury law firm is the best way to ensure a favorable outcome in an electric scooter accident. Here's what you should know about who's liable for a scooter accident in Nevada.
START YOUR FREE CONSULTATION
NO FEES UNLESS WE WIN!
What's the Definition of an Electric Scooter in Nevada?
When we're talking about electric scooters, it's important to clarify what counts as an electric scooter under Nevada law. Nevada motor vehicle law has a lot of different definitions for motorized bikes and other kinds of vehicles.
There's one set of rules for motorcycles, another for mopeds, another for trimobiles, and yet another set of rules for electric bicycles. There are different requirements for registration and insurance for each classification. There are different rules for where it's legal to operate your vehicle.
Is an Electric Scooter an Electric Bicycle Under Nevada Law?
Nevada law doesn't clearly explain where electric scooters fall on the spectrum. On one hand, Nevada law 482.0287 says that electric bicycles are vehicles with a maximum engine size of 750 watts and no more than one brake horsepower. An electric bike can travel no more than 20 miles per hour. At first glance, it seems like electric scooters fall under this category.
On the other hand, the law also says that an electric scooter must be generally recognized as a bicycle. Electric scooters don't have wheels. Because they don't have wheels, they may not be recognizable as a bicycle.
Is an Electric Scooter a Moped Under Nevada Law?
Even though an electric scooter isn't a perfect fit with Nevada's legal definition of a bicycle, electric scooters don't fit any better under the Nevada definitions of moped, tri-mobile or off-highway vehicle. Mopeds require a driver's license and vehicle registration. And even off-highway vehicles require registration which doesn't make sense for an electric scooter.
Even though Nevada cities are sensitive to the dangers that electric scooters pose, Nevada state law doesn't provide much help about how the law looks at electric scooters and what electric scooter owners need to do and avoid to act appropriately when they ride in Nevada. Because Nevada law is unclear about where electric scooters fall and what's required of scooter owners, Nevada law isn't much help when it comes to determining liability for electric scooter accidents in Nevada.
Rules for Electric Scooter Accidents Liability in Nevada
Because there aren't any clear laws that apply to electric scooter use in Nevada, the general rules of legal liability for accidents that apply in all Nevada accident cases also apply in electric scooter accidents. Who is legally liable for the crash depends on whose actions contribute to the crash. If a person isn't careful enough in circumstances that lead to an accident, they're legally liable for the harm that results. In a Nevada electric scooter accident, legal liability depends on who's at fault for the accident:
Rider at fault for someone else's injury – The person riding the electric scooter may be liable if they cause an accident. For example, a person who goes too fast or rides in busy crowds may be negligent under Nevada law for an accident that results.
Scooter company responsible for an accident – There are some scenarios where a scooter company may be liable for a crash. A manufacturing mistake or a design error can lead to an electric scooter accident. Businesses that make scooters have a high duty to sell only products that are safe.
A car hits a scooter – When a vehicle hits a scooter, the driver's auto insurance likely applies to compensate the person riding the scooter. The vehicle driver must be responsible for the accident. A negligent vehicle driver is liable to their victims whether they hit another car, a pedestrian or a person riding an electric scooter.
Pedestrian at fault – Even pedestrians have a duty to be careful for the good of those around them. A pedestrian can be legally liable for an accident that involves an electric scooter if the pedestrian behaves in an unreasonable way that leads to a crash.
Business owner at fault – Businesses have a high duty to keep their property safe. If a business fails to clear debris or trees or if they fail to maintain their sidewalk, it may be the business owner that's ultimately responsible for an electric scooter accident.
How Do I Avoid an Electric Scooter Accident in Nevada?
If you're riding an electric scooter in Nevada, here are some ways that you can avoid legal liability for negligence:
Wear a helmet
Wear bright clothing so that you're visible to others
Be careful! Always be aware of your surroundings
Don't tailgate and don't ride in heavy crowds
Don't ride distracted or use your phone on your scooter
Watch out for potholes, branches, trash, and other debris
Signal your turns early and clearly
What Damages Can a Person Recover If They're Involved in an Electric Scooter Accident in Nevada?
If a person is involved in an electric scooter accident, they may recover for a full range of damages. Whether you're riding the scooter, in a vehicle or a pedestrian, you may recover for your physical injuries, emotional injuries, property damages, and other losses. There's no limitation in your recovery just because you're riding a scooter or a scooter is involved in the case. Your accident attorney in Las Vegas can help you determine the value of your claim.
Legal Help After an Electric Scooter Accident
Have you been in an accident that involves an electric scooter? We can help. We can explain how the law applies to your case. Call us today for a complimentary discussion of your claim.
Legal Disclaimer
This webpage is not intended to be an advertisement or solicitation. The hiring of a lawyer is an important decision that should not be based solely upon advertisements. Material contained in our website is for general information only and does not constitute legal advice or solicitation of legal services.
Transmission of information from this site is not intended to create, and its receipt does not constitute, an attorney-client relationship between Adam S. Kutner and the user of this site. In the event that any information on this web site does not conform fully with regulations in any jurisdiction, this law firm will not accept representation based on that information.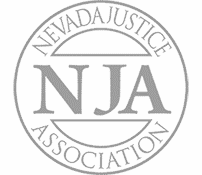 Adam Kutner es uno de los 100 mejores abogados litigantes con experiencia y conocimientos que lo beneficiarán
Llámenos hoy al (702) 382-0000 en cualquier momento para programar una consulta gratuita. Trabajaremos para conseguirle la máxima liquidación lo antes posible.
Conozca a más abogados asociados
Adam Kutner Reviews & Testimonials
"We were in a car accident – we were coming off of the interstate and were waiting – yielding at the exit and a car sped through the exit and smacked us in the rear.
It was definitely scary especially because we had our baby in the car. My husband and I and our baby in the back seat. We definitely – immediately went back in and checked on her to make sure she was okay.
We definitely had back pains my daughter had headaches. She kept holding her head and crying. It was pretty bad.
I remember seeing a couple billboards and a friend of mine did say they had a pleasant experience with Adam Kutner, so we called them right up.
They definitely were thorough, and you could tell just by talking to the people in the office that they genuinely cared about their clients.
They contacted us saying you know, explain the process on how the settlement gets done and about a week after that happened we had our settlement which was great and in my opinion Adam S. Kutner is the best attorney in Las Vegas."
– Janae Reynolds. 5/5 Stars
Real Client Testimonial: Janae Reynolds
START YOUR FREE CONSULTATION
NO FEES UNLESS WE WIN!
Home Visits Are Available
Call Now for Details