Increase in Car Accidents Linked to Speeding
Traffic crashes that are linked to speeding are on the rise. According to the National Transportation Safety Board, 31 percent of all traffic crashes have speed as a leading factor. Many speed-related crashes involve passenger vehicles.
Whether you're a driver or a passenger, it's vital to understand speed laws, what your options are if you're in a speeding-related accident and if you need to hire a car accident lawyer. Here's what you need to know about the laws on speeding-related car accidents in Nevada.
START YOUR FREE CONSULTATION
NO FEES UNLESS WE WIN!
Why Does Speed Contribute to Car Accidents?
There are many ways that speeding contributes to traffic accidents. A speeding driver can make a car accident more likely to occur. It can also make a crash more severe than it might be if drivers were driving at posted speed limits. Here are some of the ways that speeding can cause a car accident:
High speed lowers reaction time
When a driver speeds, they have less time to react to sudden events on the road. At a high speed, there's less time for a driver to react when a motorist cuts them off or when an animal runs into the street. High speeds often leave less room for following distance between vehicles and the vehicles ahead. Speeding makes traffic crashes more likely to occur.
Speeders often travel outside of the flow of traffic
Most drivers don't speed. Because only a few drivers speed, these drivers are often traveling much faster than the flow of traffic. Speeders can create a hazard because they're moving much more quickly than those around them.
Roads are designed for the speed of travel
A road is designed for safe operation at set speeds. A road that has stop signs, turns and corners is created for travel at reasonable speeds given the conditions of the road. Engineers who design the roads assume that motorists are going to travel at speed limits. When drivers speed, they're more likely to fail to negotiate a corner or lose control of their vehicle.
Roads are made for the direction of travel
The highest speeds are reserved for freeways. On a freeway, all of the traffic travels in the same direction. There's a lot of space or even a barrier between lanes of travel in opposite directions. Slower-moving roads often have traffic that travels in opposite directions with only a line to separate paths of travel. When motorists travel at high speed on roads that aren't designed for freeway travel, serious crashes can occur.
Accidents at high speeds are more serious than they might be at speed limits
When accidents occur, they're more likely to be serious when they happen at high speeds. A traffic crash that may not produce injuries at 30 miles an hour may produce fatalities if it occurs at 50 miles an hour. In head-on collisions, the speed of the drivers is multiplied because the vehicles collide at the speed of travel in opposite directions. Speeding not only makes accidents more likely to occur but it makes accidents more severe and more likely to produce injuries or fatalities.
Is Speeding a Misdemeanor or a Civil Infraction in Nevada?
In Nevada, a speeding ticket can be a misdemeanor or a civil infraction. In most cases, it comes down to how much over the speed limit you're going. If you're only a small amount over the speed limit, your offense may be just a civil infraction. If you're going significantly over the speed limit, your speeding charge may be a misdemeanor. In very serious cases, you may even face a charge of reckless driving. In addition to a ticket or misdemeanor charge, the penalties for speeding may include higher insurance rates, loss of your driver's license or even jail time.
What does a Las Vegas, NV speeding ticket cost?
The standard fine for a speeding ticket in Las Vegas, NV is $205. Going 1-10 MPH over the speed limit is a $145 fine, driving 11-20 MPH over the limit is $195, 21-30 MPH over the limit is $215 and 31-40 mph over the limit is $305. Outside of Las Vegas, the fines vary. For example, the City of Reno fines $115 for speeding up to 10 MPH over the limit, $170 for speeding 11-19 MPH over the limit, and $220 for speeding 20 MPH or more over the limit.
Related: Does the Way You Drive Increase Your Risk for an Accident?
You May Have a Right to Recovery If You're Hurt in a Speeding-Related Crash
If the other side receives a speeding ticket after a Nevada traffic accident, you might think that's the end of the story. But a speeding ticket and a financial recovery for the victim of a car accident are two different things. If you're hurt because of a speeding driver, you may deserve financial compensation for your injuries and property damages. Financial recovery for your personal injury claim is different and in addition to the speeding driver getting a ticket from a police officer. You can claim compensation for your losses through Nevada personal injury law.
Speeding Is a Form of Negligence
To win compensation after a car accident, you must show that the other driver acted negligently. Negligence is a failure to use reasonable care and caution. It's based on what a reasonable person should do in the same circumstance. Since most people don't speed, a speeding driver is almost always a negligent driver. You can use the driver's speed to show that they're a negligent driver under Nevada personal injury law.
How Do You Tell If Someone Was Speeding in a Car Accident?
To determine if someone is speeding in a car accident, you can ask witnesses for observations. You can look at the location of damage on vehicles and the location of debris on the roads. Skid marks can also be an indication of whether speeding led to the crash. All of these factors can be indicators of how the accident occurred and whether a speeding driver contributed to the crash.
How Our Car Accident Attorneys in Las Vegas Can Help
Have you been hurt in a car accident? Do you think that the other driver may have been speeding? Do you have injuries, property damage or both? Our Las Vegas injury attorneys can help.
We can help you investigate your case to determine if speed was a factor in the accident. We can help you determine if you qualify to claim compensation for your losses. Call us today to immediately connect with an experienced member of our legal team.
Legal Disclaimer
This webpage is not intended to be an advertisement or solicitation. The hiring of a lawyer is an important decision that should not be based solely upon advertisements. Material contained in our website is for general information only and does not constitute legal advice or solicitation of legal services.
Transmission of information from this site is not intended to create, and its receipt does not constitute, an attorney-client relationship between Adam S. Kutner and the user of this site. In the event that any information on this web site does not conform fully with regulations in any jurisdiction, this law firm will not accept representation based on that information.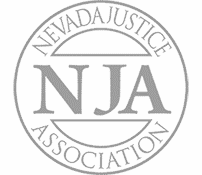 Adam Kutner es uno de los 100 mejores abogados litigantes con experiencia y conocimientos que lo beneficiarán
Llámenos hoy al (702) 382-0000 en cualquier momento para programar una consulta gratuita. Trabajaremos para conseguirle la máxima liquidación lo antes posible.
Conozca a más abogados asociados
Adam Kutner Reviews & Testimonials
"We were in a car accident – we were coming off of the interstate and were waiting – yielding at the exit and a car sped through the exit and smacked us in the rear.
It was definitely scary especially because we had our baby in the car. My husband and I and our baby in the back seat. We definitely – immediately went back in and checked on her to make sure she was okay.
We definitely had back pains my daughter had headaches. She kept holding her head and crying. It was pretty bad.
I remember seeing a couple billboards and a friend of mine did say they had a pleasant experience with Adam Kutner, so we called them right up.
They definitely were thorough, and you could tell just by talking to the people in the office that they genuinely cared about their clients.
They contacted us saying you know, explain the process on how the settlement gets done and about a week after that happened we had our settlement which was great and in my opinion Adam S. Kutner is the best attorney in Las Vegas."
– Janae Reynolds. 5/5 Stars
Real Client Testimonial: Janae Reynolds
START YOUR FREE CONSULTATION
NO FEES UNLESS WE WIN!
Home Visits Are Available
Call Now for Details