Nevada Auto Insurance Requirements: Liability vs. Full Coverage
Liability vs. full auto insurance coverage is an essential question for every Nevada motorist. You probably know that Nevada law requires all drivers to have specific types of insurance, but many drivers are surprised to learn that the insurance they're required to have covers only the damage that they cause to other vehicles.
Liability insurance alone leaves a lot of gaps. So, what is the difference you ask?
Our Las Vegas car accident attorneys fully explain full vs. liability coverage.
START YOUR FREE CONSULTATION
NO FEES UNLESS WE WIN!
What Does Full Coverage Insurance Mean?
Full coverage insurance means the policy provides compensation for any type of loss that could occur.
Full coverage car insurance covers damage when you're at fault for the accident and when the other driver is at fault. In addition, you're covered for damage that occurs but is not related to a car accident.
Full coverage means your insurance policy pays you regardless of how or why the damage to your vehicle occurs.
What Is Considered Full Coverage Auto Insurance?
Full coverage car insurance consists of the following:
Liability – When you're at fault in an accident, liability coverage pays the other driver. Your insurance provides compensation to the other driver rather than having to pay the other driver out of your own pocket. Liability insurance is required in Nevada.
Collision – Collision insurance pays you when you're responsible for causing an accident that damages your vehicle. While liability pays for the other driver's damages, collision insurance reimburses you for your own losses. That way, you're not left with a damaged car and no way to get repairs or forced to buy a new vehicle. Collision insurance helps you cover your own losses when you're at fault for the accident.
Comprehensive – Sometimes, damage to a vehicle occurs without a car accident at all. Weather events, falling trees, flooding, vandalism and fires can all destroy a vehicle. Comprehensive coverage ensures that you can buy a new car or get repairs done when your vehicle is damaged in a way other than an accident.
Uninsured/Underinsured Motorist – When the other driver is at fault for an accident, their car insurance should pay you for your damages, at least in theory. However, if they don't have insurance, you can be left without compensation. Uninsured/underinsured motorist insurance pays you out of your own insurance policy when the other side can't cover their legal obligations.
Medical Payments – Medical coverage pays for your medical bills when you're hurt in an accident. Medical payments coverage can cover you, family members or other people in your car, depending on the specifics of your policy.
If you have all of these types of insurance, it is considered full coverage auto insurance.
Related: What is Personal Injury Protection (PIP) Coverage and How Does it Work?
Is It Worth Having Full Coverage Auto Insurance?
It is worth having full coverage auto insurance if your vehicle is less than 10 years old, or if your vehicle has a value of more than a few thousand dollars.
If you don't have full coverage auto insurance, you must be prepared to completely lose the value of your vehicle if you're at fault for the accident or if the other side doesn't have the insurance or resources to pay you.
It's worth having full coverage auto insurance if your car is worth more than you want to risk losing considering the cost of the premium.
Related: How to Get Compensation for Repairs After a Car Accident
Do I Need Full Coverage Insurance on a Used Car?
You need full coverage insurance on a used car if it's worth more than a few thousand dollars.
Many used cars still have significant value. For other used vehicles, the vehicle isn't worth enough to pay the premium, and you can just take the risk of having to cover your losses out of pocket.
Usually, the line for when you should have full coverage insurance on a used car is when the vehicle is worth about $3,000 or more.
However, whether you need full coverage insurance on a used car depends on your assets and what you can afford to risk.
Full vs. Liability Coverage
Full and liability coverage is something that every driver has to consider.
Liability coverage alone has a lot of holes in terms of the damage that can leave a driver without compensation.
However, full coverage isn't right for everyone. There are some circumstances in which only liability coverage is appropriate.
Liability coverage is an option, but there are significant exclusions, and you don't want to learn the hard way that your insurance doesn't cover what happens to your vehicle.
Adam S. Kutner & Associates Are Here For You
Have you been in a car accident?
You deserve to have full compensation based on the law, your insurance coverage and the insurance coverage of the other party.
Don't settle for less than everything you deserve. Call our law firm today.
Legal Disclaimer
This webpage is not intended to be an advertisement or solicitation. The hiring of a lawyer is an important decision that should not be based solely upon advertisements. Material contained in our website is for general information only and does not constitute legal advice or solicitation of legal services.
Transmission of information from this site is not intended to create, and its receipt does not constitute, an attorney-client relationship between Adam S. Kutner and the user of this site. In the event that any information on this web site does not conform fully with regulations in any jurisdiction, this law firm will not accept representation based on that information.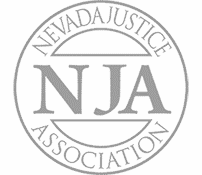 Adam Kutner es uno de los 100 mejores abogados litigantes con experiencia y conocimientos que lo beneficiarán
Llámenos hoy al (702) 382-0000 en cualquier momento para programar una consulta gratuita. Trabajaremos para conseguirle la máxima liquidación lo antes posible.
Conozca a más abogados asociados
Adam Kutner Reviews & Testimonials
"We were in a car accident – we were coming off of the interstate and were waiting – yielding at the exit and a car sped through the exit and smacked us in the rear.
It was definitely scary especially because we had our baby in the car. My husband and I and our baby in the back seat. We definitely – immediately went back in and checked on her to make sure she was okay.
We definitely had back pains my daughter had headaches. She kept holding her head and crying. It was pretty bad.
I remember seeing a couple billboards and a friend of mine did say they had a pleasant experience with Adam Kutner, so we called them right up.
They definitely were thorough, and you could tell just by talking to the people in the office that they genuinely cared about their clients.
They contacted us saying you know, explain the process on how the settlement gets done and about a week after that happened we had our settlement which was great and in my opinion Adam S. Kutner is the best attorney in Las Vegas."
– Janae Reynolds. 5/5 Stars
Real Client Testimonial: Janae Reynolds
START YOUR FREE CONSULTATION
NO FEES UNLESS WE WIN!
Home Visits Are Available
Call Now for Details