How Can Senior Citizens Improve Their Driving Safety?
Improving driving safety for seniors is an important topic for all of us. We all share the roads. Whether you're a senior, you have senior loved ones or you simply want to improve the safety of your community, being aware of driving tips for seniors is essential. Fortunately, there are some things that seniors can do to improve their driving safety.
Safe Driving for Seniors
Seniors can improve their driving safety by being aware of how driving abilities may change with age, such as reflexes, sight and hearing. Senior drivers can carefully plan their route in order to drive during daylight hours and during off-peak hours. Avoiding complicated intersections and left-hand turns during busy periods can also help seniors improve their driving safety. Making a plan to improve safety should consider each senior citizen's unique needs and their driving ability.
START YOUR FREE CONSULTATION
NO FEES UNLESS WE WIN!
When Should a Person Stop Driving?
While there is no specific age when a person must stop driving, conditions may be present that will make it clear that driving is no longer safe or practical. For example, if a person shows signs of diminished reflexes and reaction times, it may be time to stop driving. Dents and scrapes on their vehicles, as well as nearby objects like mailboxes and fences, can also be indicators. In addition, if they have poor vision, decreased hearing or become easily confused, it may be time for the person to stop driving.
Driving Tips for Seniors
There are several ways that seniors can improve their driving as they age. Some driving tips for seniors include:
Hearing/Vision tests – Having regular health screenings can identify and correct problems that may make driving more difficult.
Physical activity – Staying fit can help a senior keep their reflexes and coordination sharp.
Medications – A prescription medication can change the way that you drive. A senior should be aware of any drugs' effects and consider whether it's still safe to drive.
Avoid bad road conditions – If it's not safe to go out due to hazardous road conditions, stay home.
No eating or texting – Avoid distracted driving that can take your eyes of the road and reduce reaction times.
Plan the route – Take the time to look up the route before you start your journey. Plan a way that avoids difficult left turns and challenging merges.
Plan breaks and rest – If a senior has a long journey, it's essential to take rest breaks. It can be helpful to find places to stop and plan sleep as needed.
Drive in the daylight – Driving at night is optional. Head out during daylight hours to increase visibility.
Seat belts – Always wear your seat belt.
Avoid rush hour – Choosing the less busy times of day to make the trip can help you have more breathing room on the roads.
Following distance – Deliberately leaving extra following distance can give a senior time to react to changing road conditions.
Addressing anxiety and depression – Mental health is an important topic at any age. It can influence driving.
Never drive after consuming alcohol or illegal drugs – If under the influence of drugs or alcohol, do not operate a vehicle.
Use driver-assist technologies – Today, vehicles come with various driver assistance technologies, like lane violation warnings, park assist and crash warnings. Having these features in the car can be an added layer of safety for a senior driver.
Keep an emergency kit in the car – Think through an emergency plan. Keep an emergency kit in your vehicle with essential items like water, a blanket and a tool kit. Always make sure that you have a spare tire in your vehicle.
Elderly Driving Facts
Some driving statistics show how dangerous driving can be for seniors if the proper precautions aren't taken. Here are some elderly driving facts according to the CDC [1]:
7,700 adults ages 65+ are killed in motor vehicle crashes each year
Approximately 20 seniors per day are killed in traffic crashes
257,000 seniors ages 65+ need emergency treatment for car accidents each year
About 700 senior drivers each day go to the emergency room for car accident injuries
Older drivers ages 75+ are more likely to get into car accidents than drivers ages 35-54
Old age affects driving by making it more difficult for drivers to observe the world around them. Natural decreases in vision and hearing can make it harder for drivers to monitor hazardous conditions on the road. Also, even if they correctly observe the world around them, it may be hard for them to react appropriately because of difficulties with reflexes and coordination. In addition, old age may affect driving because medications may change a person's ability to drive.
Elderly drivers are not more dangerous simply because they're elderly. The CDC reports that drivers 75+ are more likely to get in car accidents than drivers in the 35-54 age range. However, according to the CDC [2], teens ages 16-19 have more motor vehicle crashes than any other group. There isn't a certain age when elderly drivers become more dangerous. However, changes in senses and motor skills that come with age may influence a person's ability to drive.
Car accidents involving elderly drivers may be the basis for insurance claims and legal action. Elderly drivers have an obligation to exercise care and caution on the roads, just like all other drivers. They also have the same insurance requirements that other drivers have in the state. An elderly driver can be legally responsible for negligence if they cause a car accident. They are held to the standard of a reasonable person to evaluate their actions.
An elderly driver lawsuit should involve examining any conditions that may have impacted the person's driving actions and abilities. Evaluating a car accident involving an elderly driver may take into account the driver's choice to get behind the wheel. If a driver is taking certain medications, or if they experience warning signs like health difficulties, it may have been unreasonable for them to operate a vehicle. If you're a car accident victim, exploring the driver's fitness to drive may be a relevant consideration at any age.
Las Vegas Attorneys for Car Accident Involving a Senior
Have you been in a car accident? Call our attorneys for car accidents involving seniors for a consultation about your case. We will help you make your claim to get the compensation you deserve.
Sources:
[1] Centers for Disease Control and Prevention. Older Adult Drivers. (2020, January 13). Retrieved October 14, 2020, from https://www.cdc.gov/motorvehiclesafety/older_adult_drivers/index.html
[2] Centers for Disease Control and Prevention. Teen Drivers: Get the Facts. (2019, October 30). Retrieved October 14, 2020, from https://www.cdc.gov/motorvehiclesafety/teen_drivers/teendrivers_factsheet.html
Legal Disclaimer
This webpage is not intended to be an advertisement or solicitation. The hiring of a lawyer is an important decision that should not be based solely upon advertisements. Material contained in our website is for general information only and does not constitute legal advice or solicitation of legal services.
Transmission of information from this site is not intended to create, and its receipt does not constitute, an attorney-client relationship between Adam S. Kutner and the user of this site. In the event that any information on this web site does not conform fully with regulations in any jurisdiction, this law firm will not accept representation based on that information.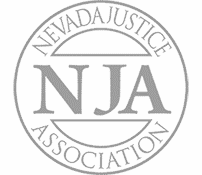 Adam Kutner es uno de los 100 mejores abogados litigantes con experiencia y conocimientos que lo beneficiarán
Llámenos hoy al (702) 382-0000 en cualquier momento para programar una consulta gratuita. Trabajaremos para conseguirle la máxima liquidación lo antes posible.
Conozca a más abogados asociados
Adam Kutner Reviews & Testimonials
"We were in a car accident – we were coming off of the interstate and were waiting – yielding at the exit and a car sped through the exit and smacked us in the rear.
It was definitely scary especially because we had our baby in the car. My husband and I and our baby in the back seat. We definitely – immediately went back in and checked on her to make sure she was okay.
We definitely had back pains my daughter had headaches. She kept holding her head and crying. It was pretty bad.
I remember seeing a couple billboards and a friend of mine did say they had a pleasant experience with Adam Kutner, so we called them right up.
They definitely were thorough, and you could tell just by talking to the people in the office that they genuinely cared about their clients.
They contacted us saying you know, explain the process on how the settlement gets done and about a week after that happened we had our settlement which was great and in my opinion Adam S. Kutner is the best attorney in Las Vegas."
– Janae Reynolds. 5/5 Stars
Real Client Testimonial: Janae Reynolds
START YOUR FREE CONSULTATION
NO FEES UNLESS WE WIN!
Home Visits Are Available
Call Now for Details