Using Accident Prediction to Improve Las Vegas' Most Dangerous Intersections
Las Vegas has some of the most dangerous intersections in the world. In fact, 75 percent of the crashes that occur in Nevada intersections happen in Clark County. Those who have been in a car crash in Las Vegas should consult a car accident attorney to determine options for recovery. There were 309 deaths in intersection-related crashes in Nevada between 2011 and 2015.
Nevada traffic officials agree that even one intersection-related traffic death is too many. With the development of modern technology, government officials are looking for new ways to use data to reduce traffic deaths. Now, they're turning to accident prediction technology to improve Las Vegas' most dangerous intersections.
START YOUR FREE CONSULTATION
NO FEES UNLESS WE WIN!
Where Are the Most Dangerous Intersections?
City officials and traffic experts have studied accidents in Las Vegas to determine the most dangerous intersections in the city. It's not surprising that these intersections are in the most heavily-traveled areas as well as in the areas frequented by tourists. The five most dangerous intersections in Las Vegas are:
Charleston Boulevard and Lamb Boulevard
Sahara Avenue and Rainbow Boulevard
Decatur Boulevard and Tropicana Avenue
Rainbow Boulevard and Tropicana Avenue
Peros Road and Tropicana Avenue
Why Are Las Vegas Roads so Dangerous?
The City of Lights welcomes more than 42 million visitors each year. These visitors may not be familiar with the streets they travel whether they're in a vehicle or on foot. Visitors might let down their guard when they arrive ready for a vacation. Also, the large number of people in Las Vegas alone means that there are plenty of opportunities for human error that can result in a crash.
What Are Officials Doing to Improve Intersections in Las Vegas?
There are a number of agencies working to improve traffic safety in Las Vegas. The Regional Transport Commission of Southern Nevada, the Nevada Centre for Advanced Mobility, the Nevada Highway Patrol, and the Nevada Department of Transportation all believe that accident prediction technology may have the answers.
They're turning to big data analytics to predict where accidents are most likely to occur. Then, they can send emergency responders to those intersections before a crash even occurs. The initiative is part of the Nevada Strategic Highway Safety Plan.
Officials are looking at any information, data or other facts that might shed light on when accidents are most likely to occur. They're also looking at why accidents happen. Here are just some of the types of information that researchers are gathering and analyzing to determine why, when and where traffic accidents occur:
Times of day when accidents occur
Most common accident locations
Weather
How the accident occurs
Types of vehicles most often involved
Speeds at impact
Traffic control devices involved
Driving records of drivers involved
Ages of those involved
Whether alcohol or drugs contribute to the crash
Until now, first responders had to wait to get a report of a traffic crash to travel to the scene. But armed with accident prediction technology, first responders can predict when and where accidents are likely to occur. Then, they can send their vehicles to the scene before a crash even occurs. Responders can carefully position their vehicles to be in the right place at the right time when an accident occurs. Las Vegas officials have partnered with a company called WayCare to provide data gathering and analytics for the program.
Why Are Response Times so Important?
When a traffic accident occurs, the vehicles involved often block traffic until first responders can arrive and clear the scene. When vehicles block traffic, they increase the risk of a second traffic accident occurring. In fact, for every minute that cars block a lane of travel after a crash, the chance of a secondary accident goes up by 2.5 percent.
Are Las Vegas Accident Prediction Programs Working?
Since beginning the pilot program with WayCare, officials report a 12 percent improvement in response times to accidents within the areas of study. Their faster response times have produced a 23 percent drop in secondary collisions. Arriving quickly to render emergency aid and reducing secondary collisions saves lives.
What Changes Can Las Vegas Make to Improve Traffic Safety?
In addition to positioning first responders strategically in order to prepare for traffic crashes, using accident prediction technology to predict traffic accidents can help public officials take other measures to improve traffic safety. Accident prediction alone doesn't prevent accidents. But the data that researchers can harvest from accident prediction technology can help officials recommend measures that will enhance road safety. Here are some of the ways that officials might make recommendations and changes that improve safety on the roads:
Road design: A road might need an additional turn lane, a median or different grading to help drivers more accurately navigate an intersection.
Traffic control devices: A light might need a yellow signal for a longer period. An intersection might benefit from a turn arrow or other changes to help drivers stay safe.
Speed limits: Speed limit adjustments may reduce collisions and reduce the speed at impact if a crash occurs.
Minimum driving ages and licensing requirements: As states gather data about traffic crashes, they might consider raising or lowering minimum driving ages as well as adjusting education for drivers and minimum standards for licensing.
Drunk driving laws and drugged driving laws: A state may want to modify the legal limit and develop new ways to detect drugged drivers in response to data relating to driver intoxication levels in traffic crashes.
License sanctions for dangerous drivers: Officials might find that altering the driver's license point system may keep dangerous drivers off the road while giving others an incentive to drive more carefully.
Law enforcement efforts: Law enforcement agencies can assign officers to provide additional patrol and traffic law enforcement at the most dangerous locations throughout the city.
How a Car Accident Attorney Can Help
Although accident prediction is proving to be beneficial in keeping Las Vegas roads safe, collisions happen. If you've been hurt in a traffic crash, you may be able to receive financial compensation. An experienced lawyer can help you evaluate how you can receive fair compensation after you're in an accident.
Legal Disclaimer
This webpage is not intended to be an advertisement or solicitation. The hiring of a lawyer is an important decision that should not be based solely upon advertisements. Material contained in our website is for general information only and does not constitute legal advice or solicitation of legal services.
Transmission of information from this site is not intended to create, and its receipt does not constitute, an attorney-client relationship between Adam S. Kutner and the user of this site. In the event that any information on this web site does not conform fully with regulations in any jurisdiction, this law firm will not accept representation based on that information.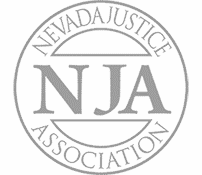 Adam Kutner es uno de los 100 mejores abogados litigantes con experiencia y conocimientos que lo beneficiarán
Llámenos hoy al (702) 382-0000 en cualquier momento para programar una consulta gratuita. Trabajaremos para conseguirle la máxima liquidación lo antes posible.
Conozca a más abogados asociados
Adam Kutner Reviews & Testimonials
"We were in a car accident – we were coming off of the interstate and were waiting – yielding at the exit and a car sped through the exit and smacked us in the rear.
It was definitely scary especially because we had our baby in the car. My husband and I and our baby in the back seat. We definitely – immediately went back in and checked on her to make sure she was okay.
We definitely had back pains my daughter had headaches. She kept holding her head and crying. It was pretty bad.
I remember seeing a couple billboards and a friend of mine did say they had a pleasant experience with Adam Kutner, so we called them right up.
They definitely were thorough, and you could tell just by talking to the people in the office that they genuinely cared about their clients.
They contacted us saying you know, explain the process on how the settlement gets done and about a week after that happened we had our settlement which was great and in my opinion Adam S. Kutner is the best attorney in Las Vegas."
– Janae Reynolds. 5/5 Stars
Real Client Testimonial: Janae Reynolds
START YOUR FREE CONSULTATION
NO FEES UNLESS WE WIN!
Home Visits Are Available
Call Now for Details