Wrong-Way Car Accident Lawsuits
Injuries from a wrong-way driver can be particularly devastating. Wrong-way accidents are often head-on collisions. Severe injuries may occur at high speeds. There may be many vehicles involved. When you suffer injuries from a wrong-way driver, you have a valid claim for legal compensation. Our car accident attorneys explain what to know about wrong-way car crashes.
START YOUR FREE CONSULTATION
NO FEES UNLESS WE WIN!
Wrong-Way Car Accident Lawyers
Wrong-way car accident lawyers can help you assert your rights and claim financial compensation. A wrong-way accident is the fault of the person who drives the wrong way. As a victim, the task is identifying the responsible driver and totaling your damages.
A wrong-way car accident lawyer can assist you with bringing your legal claim. They work with the insurance companies to demand direct compensation, and they pursue your legal claim to win you what you deserve. Your wrong-way car accident lawyers are your advocates and guides as they fight for justice for you.
What Causes Wrong-Way Drivers?
There are several causes of wrong-way drivers, including:
Poor road design that makes it difficult for drivers to know where to go
Inadequate road signs that confuse drivers about where they should drive
Driver inexperience
A lack of driver training
Obstructions and road obstacles
Heavy traffic
Intoxication, driving while high
What Should You Do If You Encounter a Wrong-Way Driver?
If you encounter a wrong-way driver, you should get in the right-hand lane. Slow your speed immediately. Be sure to look far down the road to see what's ahead, rather than focusing only on the vehicles right in front of you. If you have to turn to avoid the wrong-way driver, turn to the right. You should be alert, slow down, and move to the right if you encounter a wrong-way driver.
Is Driving the Wrong-Way a Moving Violation?
Yes, driving the wrong way is a moving violation. In fact, driving the wrong-way may fall under the auspices of several different categories of moving violations. For example, driving the wrong way may be an example of reckless driving. It can be careless driving. In addition, it may be categorized as a lane violation. Driving the wrong way is a moving violation, and it may qualify as many different specific moving violations.
Wrong-Way Driving Injuries
A wrong-way driving accident can cause many different types of injuries. Wrong-way driving injuries include:
Brain trauma, concussions
Broken bones
Bleeding, bruising
Internal organ damage
Joint and ligament damage
Chronic pain in the hip, back, and shoulders
Anxiety and mental injuries
Death
Wrong-Way Driver Lawsuits
A wrong-way driver lawsuit is a legal case you may bring when you are hurt in an accident because of a wrong-way driver. It's not required for you to hit the wrong-way driver directly with your vehicle. Even if you merely run off the road because of the driver, that is enough for you to have a valid wrong-way driver lawsuit. However, emotional trauma alone is insufficient. There must be an incident of some kind (usually a car accident) that results in either physical injuries or property damage.
In most wrong-way driver lawsuits, the case involves insurance companies. It's usually worthwhile to appeal to the insurance company first for an appropriate settlement. In cases of minor to moderate injuries, directly making a claim to the insurance company and engaging in negotiations, with the help of your attorney, may result in a sufficient resolution of the case. However, you should be prepared to file a legal case in a court, if necessary.
Whether you qualify to bring a third-party claim depends on the laws in your state. In Nevada, you can always bring a third-party claim regardless of the severity of your injuries. You may end up bringing a wrong-way driver lawsuit against the negligent driver, against the other driver's insurance company or against your own insurance company. It all comes down to what policies are in place, whether the insurance companies treat you fairly initially and the law that applies in your situation.
What Can You Win in a Wrong-Way Driver Lawsuit?
Here are the things that you can potentially win in a wrong-way driver lawsuit:
A finding of legal responsibility against the driver at fault
Payment for your medical bills relating to the accident, including long-term medical bills
Compensation for damage to your vehicle
Make up payments for lost wages
Payment for pain and suffering, physical and emotional anguish
Rehabilitation expenses, costs of home modification, costs of nursing and in-home care
An order from the court that an insurance company pay you a certain amount, even if the insurance company wasn't initially willing to pay that amount
The right to use legal means, with the enforcement powers of the court, to collect your judgment
The challenge in a wrong-way driver lawsuit is not necessarily proving that the other driver is at fault. Of course, a reasonable person drives the right way on the roads. Proving negligence requires certain legal steps and proofs, but it's something that you can accomplish with the right preparation in a wrong-way driver case. Even if the driver says that their behavior in going the wrong way is just an accident, legally, they're still negligent based on their driving alone and the fact that they went the wrong way.
Instead, perhaps the most significant challenge in a wrong-way driver lawsuit is valuing your damages. The purpose of a wrong-way driver lawsuit is to compensate you for your losses. Some of your losses are obvious because you get bills for them, like medical bills. Other financial losses require more complex evaluations and calculations, like long-term lost earning capacity. Still, other types of losses can't be calculated to a sum certain at all, like pain and suffering. Even so, you have a right to full compensation for all of these losses when you're the victim of a wrong-way driving accident.
Our Car Accident Attorneys Can Help If You Have Been in a Wrong-Way Crash
Our accident attorneys can help you if you're in an accident because of a wrong-way driver. We know how devastating a wrong-way crash can be, and we want to help you get the justice you deserve and the compensation you need to recover to the fullest. We're currently accepting new cases. Call us today.
Legal Disclaimer
This webpage is not intended to be an advertisement or solicitation. The hiring of a lawyer is an important decision that should not be based solely upon advertisements. Material contained in our website is for general information only and does not constitute legal advice or solicitation of legal services.
Transmission of information from this site is not intended to create, and its receipt does not constitute, an attorney-client relationship between Adam S. Kutner and the user of this site. In the event that any information on this web site does not conform fully with regulations in any jurisdiction, this law firm will not accept representation based on that information.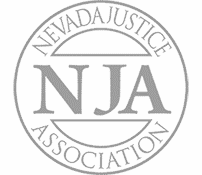 Adam Kutner es uno de los 100 mejores abogados litigantes con experiencia y conocimientos que lo beneficiarán
Llámenos hoy al (702) 382-0000 en cualquier momento para programar una consulta gratuita. Trabajaremos para conseguirle la máxima liquidación lo antes posible.
Conozca a más abogados asociados
Adam Kutner Reviews & Testimonials
"We were in a car accident – we were coming off of the interstate and were waiting – yielding at the exit and a car sped through the exit and smacked us in the rear.
It was definitely scary especially because we had our baby in the car. My husband and I and our baby in the back seat. We definitely – immediately went back in and checked on her to make sure she was okay.
We definitely had back pains my daughter had headaches. She kept holding her head and crying. It was pretty bad.
I remember seeing a couple billboards and a friend of mine did say they had a pleasant experience with Adam Kutner, so we called them right up.
They definitely were thorough, and you could tell just by talking to the people in the office that they genuinely cared about their clients.
They contacted us saying you know, explain the process on how the settlement gets done and about a week after that happened we had our settlement which was great and in my opinion Adam S. Kutner is the best attorney in Las Vegas."
– Janae Reynolds. 5/5 Stars
Real Client Testimonial: Janae Reynolds
START YOUR FREE CONSULTATION
NO FEES UNLESS WE WIN!
Home Visits Are Available
Call Now for Details