What Are Common Places for Motorcycle Accidents in Las Vegas?
Las Vegas Motorcycle Deaths
Casinos, beautiful women, and flashing lights usually come to mind when you ask most people what they think of Las Vegas. But there is a darker side to Las Vegas that most people don't talk about. Las Vegas is among the top U.S. cities when it comes to motorcycle accidents. Many of these accidents happen on the open roads outside of the Vegas Strip.
When you take a closer look, it comes as no surprise that so many motorcyclists lose their life here. Las Vegas has become a symbol of freedom. It's a place where people can let go and have fun. The open roads may seem appealing. But a weekend of fun can quickly turn deadly. It is clear that something has to be done to reduce the number of lives lost in these types of accidents.
But before that can happen, we need to understand why there so many crashes here. Without understanding the cause, it will be impossible to find a solution. It is important for motorcyclists and the general public to work together to find a solution. The best way to start is to look for a common factor. Our team of knowledgable Las Vegas and Henderson motorcycle accident lawyers have prepared the most important statistics related to motorcycle crashes.
START YOUR FREE CONSULTATION
NO FEES UNLESS WE WIN!
Searching for a Common Denominator
Let's look at the facts to see if we can find the cause of all these crashes. The motorcyclist was determined to be at fault in 61% of the fatal accidents in Clark County. Sport bikes were involved in most of these accidents. Almost 75% of the accidents involved motorcyclists under the age of 30.
Looking at these facts, we can start to get a picture of what is going. We can start to understand why there are so many accidents. The majority of these deadly collisions involve young bikers riding sport bikes. Now, we have to figure out why these young people are getting into so many accidents and what we can do to stop it.
They are going out and looking to have fun. Maybe they get a little overconfident and take risks that should not be taken. Either way, too many lives have been taken before their time. Many of these bikers are not aware of how big of a risk they are taking when they push sports bikes to the limit.
People have a tendency to think these things will never happen to them. Ironically, it is the ones who think they are invincible who seem to be the most at risk. They are the ones who tend to take big risks. As a result, they pay the ultimate price. But it shouldn't be this way.
What Can Be Done to Stop This Trend?
Now that we have an idea of what could be causing these accidents, it is time to work towards a solution. What can bikers do to look out for themselves and each other? Bikers need to be realistic and understand their limits. It's important to think about the possible results of your actions before you do something.
If thought is not put before action, it is possible for people to put themselves into a situation that cannot be reversed. It only takes a split-second for a fun day to turn tragic. Education is the key to solving this problem. Bikers need to look out for each other and help each other understand the dangers of driving their motorcycles at excessive speeds.
The addiction to thrill seeking is to blame here. Every time you push yourself to your limit, adrenaline starts racing through your body. People start to crave these feeling. There is a problem with this. Your body starts to adapt if you put yourself in the same situation over and over. You will need to push yourself even future to trigger that adrenaline rush. You have to take even bigger risks. You can only do this so long before those risks get the best of you.
It is vital for motorcyclists to understand the dangers involved. Until they understand the type of risk they are taking, we are going to see this trend continue. But if everyone works together to spread awareness, we can help reduce the number of lives lost. If these efforts only save one life, it will still be worth it.
Legal Disclaimer
This webpage is not intended to be an advertisement or solicitation. The hiring of a lawyer is an important decision that should not be based solely upon advertisements. Material contained in our website is for general information only and does not constitute legal advice or solicitation of legal services.
Transmission of information from this site is not intended to create, and its receipt does not constitute, an attorney-client relationship between Adam S. Kutner and the user of this site. In the event that any information on this web site does not conform fully with regulations in any jurisdiction, this law firm will not accept representation based on that information.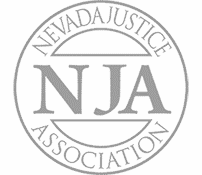 Adam Kutner es uno de los 100 mejores abogados litigantes con experiencia y conocimientos que lo beneficiarán
Llámenos hoy al (702) 382-0000 en cualquier momento para programar una consulta gratuita. Trabajaremos para conseguirle la máxima liquidación lo antes posible.
Conozca a más abogados asociados
Adam Kutner Reviews & Testimonials

"I got in an accident on Las Vegas Boulevard, a motorcycle accident the guy cut me off going into a McDonalds like a ninety-degree angle turn and I was in the slow lane and he cut me off and I slammed right into him.

I heard about Attorney Adam Kutner from a friend of mine that had gone to seek help after an accident he had, and he said that Adam Kutner had helped him very well.

Adam Kutner gave me a settlement that was satisfactory to my needs and it helped me out in a timely manner.

After the accident Adam Kutner found me the right doctor, the right spinal person to go to, and the right chiropractor and everything got taken care of.

I would tell my friends that I did have a great experience with Adam Kutner, so they should go because that's how I was referred and that's the best way of advertising."
– Michael Werner. 5/5 Stars
Real Client Testimonial: michael werner
START YOUR FREE CONSULTATION
NO FEES UNLESS WE WIN!
Home Visits Are Available
Call Now for Details