Lane Splitting and Motorcycle Accidents in Nevada
Motorcycle accidents are often a catastrophic event for the person or persons on the motorcycle. Lack of physical protection during an accident can lead to severe or life-threatening injuries. Many injuries sustained in these types of events require lifetime care.
When reviewing an accident where a motorcycle is involved, the State of Nevada applies a modified comparative negligence standard to determine what percentage each driver is responsible for the event. This determination has a direct impact on any compensation the motorcyclist receives for their injuries. Here's what you need to know about lane splitting and motorcycle accidents in Nevada.
START YOUR FREE CONSULTATION
NO FEES UNLESS WE WIN!
Lane Splitting Motorcycle Accidents
When it comes to motorcycle accidents, lane splitting events can have grave consequences for the motorcycle driver and their ability to recover compensation for their injuries. Lane splitting is illegal in Nevada under NRS 486.351(2). This law states it is illegal for motorcycles or mopeds to pass another vehicle within the same lane.
Lane splitting is defined as: "Passing another vehicle within the same lane as another vehicle or passing between two vehicles down the center of a lane." Lane splitting should not be confused with lane sharing. Lane sharing occurs when two motorcycles ride side-by-side in a lane and is legal in Nevada.
If an accident takes place when a motorcyclist is lane splitting they may be found 100 percent responsible for the crash because they were acting negligently by breaking the law.
There Are Always Exceptions To The Rules
Although this law was designed to be very straightforward when it comes to lane splitting, several issues have arisen to show that the other vehicle involved in a lane splitting accident may be responsible for the event.
If the other car, for instance, swerves towards the motorcycle while they are passing and causes the accident, they may be responsible for the event. If the driver of the other vehicle was acting negligently by talking or texting on the phone and did not see the motorcyclist passing them and moved the vehicle in a manner that caused the accident, they might also be held responsible. If the motorcyclist was lane splitting as a way to leave a traffic jam or accident to seek help and was hit by another car, the other car may be held responsible.
There are many other instances where even though the motorcyclist was lane splitting when the event occurred the other driver may be liable for the accident.
Professional Accident Reconstruction in Motorcycle Accidents
If you have sustained injuries in a lane splitting accident, you should not give up hope on receiving compensation for your injuries. It is imperative that you speak with a qualified motorcycle accident attorney about your case and allow them to review the facts related to your accident.
The information in the accident report along with witness recollections of the event may be very relevant in showing how you were not at fault for the crash. Your attorney understands the importance of establishing fault in these types of cases and will work diligently to find the truth behind the events of the accident.
If necessary, your attorney can determine if a professional accident reconstruction specialist needs to be called in to evaluate the accident scene. A reconstructionist will use all of the data from the crash and determine who or what caused the event and how. They will use all the information including the injuries you received to recreate the event from a non-biased point of view. Their findings will have a significant impact on the outcome of your case.
Duty Of Care When Operating A Motorcycle
Every vehicle that operates on the roads of Nevada has a particular duty of care. Duty of care means drivers must operate their vehicles in a manner that is safe and in compliance with the laws of the road. This obligation applies to all vehicles, not just motorcycles.
Nevada places the responsibility of any vehicular accident on both parties until fault can be officially established. Fault can be divided between the parties or placed on just one of the parties. In order to make a claim for compensation, the other party must be at least 51 percent or more responsible for the accident.
If an injury victim is found to be any percentage responsible for the accident, any claim for compensation will be reduced by that amount when finalized. For example, if you are found to be 10 percent liable for the crash, and you receive $100,000, your compensation will be reduced by 10 percent to $90,000.
Nevada Motorcycle Laws
Here are the Nevada motorcycle laws that you need to know.
Nevada Motorcycle License
You must have a Class M license to drive a motorcycle in the State of Nevada lawfully. The Class M license is a special motorcycle endorsement. To get the license, you can either pass a written and skills test, or you can take and pass a motorcycle skills course. You must be either 18 years old or have the permission of a parent who agrees to be legally responsible for willful misconduct of the minor.
Nevada Motorcycle Insurance Requirements
As a driver on the roads, you must have motorcycle insurance that meets Nevada's required state minimums. Nevada is an at-fault state. If you're responsible for causing an accident as a motorcyclist, anyone injured may seek to hold you financially responsible for their damages. Likewise, if you're hurt because of the negligence of another driver, you may seek damages from them directly and through their insurance.
Nevada Motorcycle Helmet Laws
Nevada has motorcycle helmet laws. You must wear a helmet to ride a motorcycle. The helmet must be USDOT approved. As you look for a helmet, be sure to look for USDOT approval because there are helmets available that aren't approved.
If your motorcycle is a moped of less than two horsepower with a maximum speed of fewer than 30 miles per hour, the helmet laws don't apply to you. In addition to a helmet, motorcycle drivers must have a windshield, face shield or goggles.
Nevada Motorcycle Registration Requirements
You must register your motorcycle with the Nevada Department of Motor Vehicles. The only exceptions to the registration requirements are for when a moped is no more than 50ccs and has a top speed of not more than 30 miles per hour. All other motorcycles must have a valid registration at all times in the State of Nevada. Nevada law 486.041 defines a motorcycle as a vehicle with a seat and saddle for the driver and not more than three wheels.
Nevada Motorcycle Equipment Rules
There are strict rules for what your motorcycle needs to have to be road legal in Nevada. State motorcycle laws cover all of the following topics:
Handlebars (not higher than the driver's shoulders)
Headlamps (at least one, not more than two)
Turn signals (on the front and rear, visible from 500 feet)
Brakes (on all wheels)
Tail lights (at least one, must emit a red light)
Stop lamps (visible from at least 300 feet, may be part of the tail lamp)
Reflectors (at least one, mounted at least 20 inches high)
Mirrors (two required, at least three inches in diameter)
Horns (audible from at least 200 feet)
Mufflers (working and in operation)
Tires (USDOT approved and labeled)
Fenders (to stop the wheels from kicking up dirt and debris)
You can read the in-depth requirements from the Nevada Department of Motor Vehicles.
Nevada Motorcycle Riding Rules
If you want to have a passenger on your motorcycle, the bike must be equipped to carry a passenger. The passenger must ride behind the driver. They must place their feet on their own footrests.
Nevada Revised Statute 486.331 says that all motorcycle riders must follow the rules of the road. A motorcyclist has the right to full use of the lane. The law says that motorcyclists have all of the rights and obligations of other drivers. That means that you must follow traffic laws at all times.
Motorcycle Lane Use in Nevada
As a vehicle driver on the road, a motorcyclist has the right to full use of the lane. However, you may choose to ride side-by-side with another motorcyclist in the same lane. Both riders must consent to share a lane. It's illegal to weave in and out of traffic even if cars are stopped on the road. Transportation officials discourage lane sharing, but it's allowed. You may not lane share with a passenger vehicle like a car or truck.
Can You Get a DUI on a Motorcycle in Nevada?
Yes, you can get a DUI on a motorcycle in Nevada. DUI laws apply to all motor vehicles in the State of Nevada including motorcycles. Remember that there are many definitions of drunk driving and lots of different behavior can fall under drunk driving laws in Nevada. Driving under the influence of alcohol or drugs or driving over the legal limit for alcohol and drugs can all land you in legal trouble.
For repeat offenders, there's no special classification for a DUI that occurs on a motorcycle. For example, if you have a first DUI in a passenger vehicle and second DUI on a motorcycle, you're going to face a second DUI charge for the second offense. It's important to remember that drunk driving laws apply equally to motorcycles and passenger vehicles. If you get a DUI on a motorcycle, it can hurt your ability to keep a valid license to drive a passenger car and any other kind of vehicle.
What Does Nevada Law Say About Motorcyclists and Personal Injury Accidents?
Motorcyclists in Nevada fall under Nevada's personal injury laws. They have the same rights and obligations that other drivers have on the road. If you're a motorcyclist or a passenger on a motorcycle and you're injured because of the negligence of another driver, you can bring a claim for compensation.
When you're the victim of a motorcycle accident, you're able to claim the full amount of your damages whatever they might be. There's no special deduction or different treatment because you choose to ride a motorcycle. Whatever your medical bills, lost work and pain and suffering are, they are all things that you can claim in your personal injury accident lawsuit just as any other accident victim can claim.
Like all other accident victims, you must bring a claim and prove your evidence to receive a fair recovery after a motorcycle accident. An experienced attorney for motorcycle accidents in Nevada can help you evaluate the insurance company's offer and take the appropriate steps to bring a claim. Motorcycle riding rules apply to all counties in Nevada and all areas of Las Vegas. If you have been involved in a traffic incident with a motorcycle, we recommend you contact one of our qualified Las Vegas or Summerlin motorcycle accident attorneys as soon as possible.
Why An Attorney Is Your Best Choice
Having an attorney represent your motorcycle accident case will always be in your best interest. There are many factors at play and laws that must be addressed when a motorcycle accident occurs. The injury victim often finds themselves facing large medical bills and financial losses because the insurance company almost always wants to place 100 percent of the fault on the motorcycle driver.
Your motorcycle accident attorney will find out who is truly responsible for the event and protect your rights to receive full compensation based on those factual findings. If you or someone you know has been injured in a motorcycle accident, schedule your free consultation with an experienced lawyer today.
Legal Disclaimer
This webpage is not intended to be an advertisement or solicitation. The hiring of a lawyer is an important decision that should not be based solely upon advertisements. Material contained in our website is for general information only and does not constitute legal advice or solicitation of legal services.
Transmission of information from this site is not intended to create, and its receipt does not constitute, an attorney-client relationship between Adam S. Kutner and the user of this site. In the event that any information on this web site does not conform fully with regulations in any jurisdiction, this law firm will not accept representation based on that information.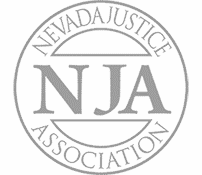 Adam Kutner es uno de los 100 mejores abogados litigantes con experiencia y conocimientos que lo beneficiarán
Llámenos hoy al (702) 382-0000 en cualquier momento para programar una consulta gratuita. Trabajaremos para conseguirle la máxima liquidación lo antes posible.
Conozca a más abogados asociados
Adam Kutner Reviews & Testimonials

"I got in an accident on Las Vegas Boulevard, a motorcycle accident the guy cut me off going into a McDonalds like a ninety-degree angle turn and I was in the slow lane and he cut me off and I slammed right into him.

I heard about Attorney Adam Kutner from a friend of mine that had gone to seek help after an accident he had, and he said that Adam Kutner had helped him very well.

Adam Kutner gave me a settlement that was satisfactory to my needs and it helped me out in a timely manner.

After the accident Adam Kutner found me the right doctor, the right spinal person to go to, and the right chiropractor and everything got taken care of.

I would tell my friends that I did have a great experience with Adam Kutner, so they should go because that's how I was referred and that's the best way of advertising."
– Michael Werner. 5/5 Stars
Real Client Testimonial: michael werner
START YOUR FREE CONSULTATION
NO FEES UNLESS WE WIN!
Home Visits Are Available
Call Now for Details