Asbestos in Baby Powder
You may have recently read about lawsuits that link baby powder and cancer. Baby powder manufacturer Johnson & Johnson is embroiled in many lawsuits throughout the United States. Victims are receiving compensation for damages relating to cancer including ovarian cancer. If you have cancer because of baby powder use, here's what you should know:
START YOUR FREE CONSULTATION
NO FEES UNLESS WE WIN!
What Are My Rights If I Have Cancer From Baby Powder?
If you used Johnson & Johnson baby powder or any kind of baby powder and suspect that you may have cancer or another disease, you may have the right to compensation. Johnson & Johnson may have sold baby powder that contained dangerous, harmful asbestos. If you have cancer and you used baby powder, an experienced products liability attorney in Nevada can help you pursue compensation.
Johnson & Johnson Baby Powder and Asbestos Claims
Pharmaceutical manufacturer Johnson & Johnson may have ignored reports that their baby powder contained asbestos. One FDA test reports that between 1971 and the early 2000s, more than half of Johnson & Johnson baby powder tests revealed asbestos.
Although the FDA published guidelines that pharmaceutical manufacturers should avoid contaminants in baby powder and talcum powder products, reports indicate that Johnson & Johnson ignored studies and warnings and failed to take adequate steps to address possible asbestos contamination in their products.
Johnson & Johnson Baby Powder Lawsuits
More and more victims are bringing claims against Johnson & Johnson because of cancer caused by baby powder. In one case, a jury awarded 22 women a total of $4.7 billion for cancer and other illnesses that resulted from baby powder use. Johnson & Johnson has lost at least three cases relating to baby powder asbestos contamination. The cases generously award victims compensation because of the link between baby powder and cancer.
Does Baby Powder Contain Asbestos?
Some baby powder may contain asbestos. Baby powder is talcum powder. Talcum powder is an absorbent mineral that reduces friction. Sometimes, in nature, talcum powder exists alongside asbestos. If the baby powder manufacturer isn't careful, they could produce baby powder that contains asbestos.
How Is Asbestos in Baby Powder Dangerous?
Exposure to asbestos in any form including in baby powder is dangerous. Asbestos can aggravate the lungs and leave scar tissue. Damage from asbestos can cause shortness of breath and a crackling sound in the lungs. Some studies link asbestos to cancer and other diseases.
What Do I Have to Prove to Win a Baby Powder Asbestos Case?
A baby powder asbestos case is based on products liability. A products liability case based on baby powder and asbestos requires showing that the baby powder manufacturer sold a defective product. The elements of a baby powder asbestos case are the following:
The manufacturer sold baby powder
The baby powder is defective or tainted
Use of the defective baby powder causes harm (cancer or another illness)
The victim suffers damages because of the tainted baby product
The manufacturer of a product like baby powder has a very high duty to sell only safe products. You don't have to show that the baby powder manufacturer knew that the powder contained asbestos or that they were negligent in any way at the time they sell the product. A baby powder case is a strict liability case. All you must show is that the maker of the baby powder put a dangerous product into the stream of commerce.
Proving Causation in a Baby Powder Case
In a baby powder case, one of the essential steps is showing the link between the use of baby powder and cancer or another disease. Your attorney can help you form the connection. You can use studies that show the link between baby powder use and adverse outcomes including cancer. An expert witness can help you explain the causal connection between your baby powder use and your illnesses.
What Can I Recover If I Have Cancer Because of Baby Powder Use?
Courts have been granting high compensation awards to victims who face cancer because of baby powder use. Your claim may include economic damages like your medical bills. Your medical bills alone may total millions of dollars. Compensation for your inability to work and other financial losses can all be a part of your claim. Because the suffering associated with cancer is great, you may also claim a high award for pain and suffering. Your pain and suffering award can never make you whole, but it can provide some measure of compensation because of your physical and emotional anguish.
In addition to compensatory damages, some of the baby powder lawsuits have resulted in large punitive damages awards. A punitive damages award is extra compensation that punishes the manufacturer for bad behavior. The evidence shows that baby powder manufacturers may have intentionally ignored warnings about asbestos in their products. If you're hurt because of tainted baby powder, there's a good chance that your case may qualify for punitive damages. Most personal injury cases don't reach the standard for punitive damages, but baby powder contamination cases may be the exception.
How Can a Nevada Attorney for Defective Products Help Me?
If you suspect that you have cancer or another disease because of baby powder use, an experienced attorney can help you bring your case. There are time limits that apply for filing your claim. There may be questions about where it's best to present your case whether it's in Nevada or another state.
An attorney with experience can also help you prepare effective court documents and gather the evidence that you need to prove your case. At each stage, your attorney can help you advocate for the best possible result and pursue your case quickly and effectively.
Contact Our Nevada Products Liability Attorneys
At Adam S. Kutner & Associates, we fight for the rights of injured victims. Baby powder cancer cases are increasing throughout the country. Victims are holding the baby powder manufacturing companies responsible for ovarian cancer and other illness. Let our professionals fight for justice for you. See what you may be able to recover in a baby powder asbestos products liability claim. Call us today or send us a message for your free, confidential consultation.
Legal Disclaimer
This webpage is not intended to be an advertisement or solicitation. The hiring of a lawyer is an important decision that should not be based solely upon advertisements. Material contained in our website is for general information only and does not constitute legal advice or solicitation of legal services.
Transmission of information from this site is not intended to create, and its receipt does not constitute, an attorney-client relationship between Adam S. Kutner and the user of this site. In the event that any information on this web site does not conform fully with regulations in any jurisdiction, this law firm will not accept representation based on that information.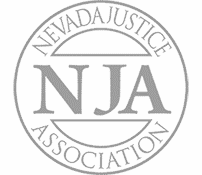 Adam Kutner es uno de los 100 mejores abogados litigantes con experiencia y conocimientos que lo beneficiarán
Llámenos hoy al (702) 382-0000 en cualquier momento para programar una consulta gratuita. Trabajaremos para conseguirle la máxima liquidación lo antes posible.
Conozca a más abogados asociados
Adam Kutner Reviews & Testimonials
"I needed an attorney because I couldn't deal with the accident on my own, so I needed someone else's opinion about my accident.
Well I heard about Adam Kutner through an associate of mine and I chose to seek him because I heard of him before also, so I thought he would be the best option for me.
I was very happy with my settlement and it came quicker than I thought, in just a couple months I received a check in the mail.
When I recommend Adam Kutner I would tell them that the settlement comes very quickly, and he is very helpful with transportation and whatever else you may need."
– Deborah Banks. 5/5 Stars
Real Client Testimonial: Deborah Banks
START YOUR FREE CONSULTATION
NO FEES UNLESS WE WIN!
Home Visits Are Available
Call Now for Details