When is a Business Required to Cover Workers' Compensation for Their Employees?
The State of Nevada requires employees to be provided with benefits through workers' compensation if they are injured on the job and are under a no-fault insurance program coverage during the time that the injury occurred. While there are various semantics regarding what is covered by business owners, in general, from the moment that employees are hired, they are covered by applicable statutes and regulations of the Nevada Revised Statutes and Nevada Administrative Code 616 and 617. Workers' compensation doesn't only protect employees, but employers as well. Business owners who provide coverage for employees are protected from additional damages that may be claimed by workers from an injury incurred during work hours. This protection is established once an employee decides to receive workers' compensation benefits following an accident.
The Workers' Compensation Program set forth in Nevada, provides numerous benefits to assist employees who are injured including medical treatment, lost time compensation, permanent partial disability, permanent total disability, vocational rehabilitation, dependent's death benefits, and other expenses such as mileage. If an employee chooses to accept the benefits, there are set levels of compensation and requirements that they must abide by. For example, there a limitations of claim reopening if an employee chooses to do so after receiving benefits. Additionally, if an injured worker rejects a light duty offer, they may lose disability compensation. In terms of monetary compensation, the maximum in Nevada is 66 percent of the average monthly wage and deemed wages for other positions including volunteers, job trainees, and county board members.
Workers' Compensation is a complex benefit program, yet an essential component for all businesses and companies to abide by. If an employer fails to obtain or maintain workers' compensation insurance, the Division of Industrial Relations, Workers' Compensation Section (WCS) can charge a fine up to $15,000 and can sanction specific actions such as administering premium penalties, requiring businesses to close until insurance has been obtained, and making the businesses financially responsible for costs arising from a workplace injury. Often, uninsured employers are subject to criminal penalties that result of bodily harm or death, similar to that of car insurance. Key points that businesses should know in relation to Workers' Compensation Coverage are listed below.
START YOUR FREE CONSULTATION
NO FEES UNLESS WE WIN!
Are Employers Required to Provide Workers' Compensation?
If your business has one or more employees, workers' compensation insurance coverage is mandatory as stated by the Nevada statute, unless specifically excluded by Nevada Code 616A.110, including employees who are theatrical performers, musicians whose services last less than two consecutive days, household domestic services, casual employment, voluntary ski patrol, sports officials, religious positions, real estate brokers, and individuals in sales. Furthermore, employment exempt from workers' compensation insurance coverage includes that covered by private disability and death benefit plans, which result in payments of equal or greater value than the NRS 616 code and employees in Nevada on a temporary basis insured in a subsequent state. For a complete detailed explanation please refer to the Nevada Code.
---
Who Provides Workers' Compensation Coverage?
Insurance can be purchased by employers in Nevada through a private carrier licensed in the state or certified by the Division of Insurance (DOI) as a self-insured employer. Private insurance companies have competitive premium rates that enable them to deviate from the expense portions, but this rate must be filed with the Division of Insurance before it is effective. Insurance companies can easily be found through an online search and some familiar companies include Employers Insurance, Highlands Insurance Company, Nelson Jones Administrators, and Republic Indemnity Company to name a few.
---
How Much Does Workers' Compensation Insurance Cost?
Since workers' compensation insurance is regulated by individual states, the cost of coverage varies significantly from one to another. According to the 2014 Workers' Compensation Insurance Quote Analysis provided by Insureon, the average cost of workers' compensation insurance per $100 in payroll in the state of Nevada is 98 cents. These rates are lower than they've been in the past two and a half decades. Factors that vary the cost insurance include the type of insurance a business buys. There are four main coverage types including general liability, professional liability, umbrella insurance, and workers' compensation insurance.
---
Improper Claim Handling
Often, workers' compensation claims are handled improperly due to the lack of education on the employers end. Ensure that you are following the claim process in the appropriate manner as employees have the right to contact the Division of Industrial Relations, Workers' Compensation Section if they wish to file a dispute. Employees can appeal a claim determination with a Hearing Officer within 70 days from the insurer's determination. Furthermore, employees may contact the Nevada Attorney for Injured Workers (NAIW) to obtain information of procedural regulations. It would be wise to familiarize yourself with these organizations in the unfortunate event that a claim in challenged.
---
Which Providers Should Employees Use?
In the event that a worker is injured on the job, the first step it to evaluate whether it is an injury serious enough to warrant a trip to the emergency room. If not, employees must go to an authorized medical provider that is a part of the Panel of Treating Physicians and Chiropractors. Alternatively, insurers have the option to use a managed care organization (MCO), preferred provider organization (PPO), health maintenance organization (HMO), or the internal managed care unit through the insurance company. The choice is dependent on the coverage provided to the worker and should be evaluated ahead of time.
---
Dot Your I's and Cross Your T's
The first step in ensuring that you are in compliance with workers' compensation in Nevada is to provide insurance coverage and generate an employment setting that is free from hazards, which may cause death or physical harm. Once this is complete, display the workers' compensation information including the NAC 616A.460 poster. Make sure that you always have your policy declaration page and certificate issued by the commissioner if self-insured, or the certificate issues by an association of self-insured employers available for inspection by the Division of Industrial Relations. Your employees should be provided with forms to use for reporting of injury or occupational disease in case a claim needs to be made. Furthermore, if a claim is requested, the workers' compensation claim form C-3 must be completed within six working days of the receipt of a medical provider C-4
Legal Disclaimer
This webpage is not intended to be an advertisement or solicitation. The hiring of a lawyer is an important decision that should not be based solely upon advertisements. Material contained in our website is for general information only and does not constitute legal advice or solicitation of legal services.
Transmission of information from this site is not intended to create, and its receipt does not constitute, an attorney-client relationship between Adam S. Kutner and the user of this site. In the event that any information on this web site does not conform fully with regulations in any jurisdiction, this law firm will not accept representation based on that information.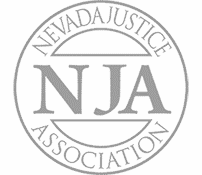 Adam Kutner es uno de los 100 mejores abogados litigantes con experiencia y conocimientos que lo beneficiarán
Llámenos hoy al (702) 382-0000 en cualquier momento para programar una consulta gratuita. Trabajaremos para conseguirle la máxima liquidación lo antes posible.
Conozca a más abogados asociados
Adam Kutner Reviews & Testimonials
"I needed an attorney because I couldn't deal with the accident on my own, so I needed someone else's opinion about my accident.
Well I heard about Adam Kutner through an associate of mine and I chose to seek him because I heard of him before also, so I thought he would be the best option for me.
I was very happy with my settlement and it came quicker than I thought, in just a couple months I received a check in the mail.
When I recommend Adam Kutner I would tell them that the settlement comes very quickly, and he is very helpful with transportation and whatever else you may need."
– Deborah Banks. 5/5 Stars
Real Client Testimonial: Deborah Banks
START YOUR FREE CONSULTATION
NO FEES UNLESS WE WIN!
Home Visits Are Available
Call Now for Details