Diet Pill Injury Lawsuits
Dietary supplements are a billion-dollar industry. With thousands of supplements on the market today, supplement makers stay in business by selling the public on the effectiveness of their products. While dietary supplements can be a helpful part of a wellness program, they can also be dangerous. When you have a personal injury because of unregulated dietary supplements, you have rights. Here's what you need to know from our Las Vegas product liability attorneys.
START YOUR FREE CONSULTATION
NO FEES UNLESS WE WIN!
Personal Injury From Unregulated Dietary Supplements
Personal injury from unregulated dietary supplements may be the basis for a lawsuit. When a person gets hurt because of a supplement that they took, they may have a right to compensation. Supplement makers have the legal obligation to make and sell products that are safe. When unintended consequences occur from the use of supplements, the victim may have the right to financial compensation from the supplement maker.
Does the FDA Regulate Dietary Supplements?
Yes, dietary supplements are regulated by the FDA. However, the regulations that apply to dietary supplements aren't the same regulations that apply to food and medicine. The primary law that regulates dietary supplements is the Dietary Supplement Health and Education Act of 1994 (DSHEA). The law prohibits supplement makers from selling adulterated or misbranded products.
Do You Need FDA Approval to Sell Supplements?
No, you don't need FDA approval to sell supplements. The FDA does not approve supplements in the same way that they approve medicine. Even though supplement makers may not sell adulterated or misbranded products, they don't have to prove that their products are safe or effective to sell them.
Dietary Supplement Class Action
A dietary supplement class action is a personal injury claim brought by a large number of plaintiffs. If a large number of people have similar injuries because of the use of a dietary supplement, they may bring a claim for compensation as a group.
In cases that qualify for a class action, it can be an efficient way to resolve a large number of claims. However, not all cases qualify to be a class action. Your attorney can help you determine if your dietary supplement claim should be a class action case.
Dietary Supplement Injury Lawsuits
Your dietary supplement injury lawsuit is based on products liability law. Products liability is a type of personal injury lawsuit. The legal theory is that the makers of supplements have the legal obligation to make safe products. Because they're in business and making a profit from selling to consumers, the legal standards placed upon supplement makers to sell only safe products is very high.
Even though the FDA doesn't regulate supplements in the same way that they regulate prescription medicine, the legal standards placed on supplement makers as for-profit companies remain high. Anyone that makes and sells a product has the legal obligation to ensure that the product is safe. This legal standard doesn't come from laws that are specific to the supplement industry. Instead, products liability applies to all goods that are made and sold in the United States.
The laws that apply to dietary supplements are products liability laws. A supplement lawsuit may be based on defective manufacturing, defective design, or inadequate instructions:
Defective design – When a supplement maker puts ingredients in their products that cause harm, they may be liable for defective design. Even though FDA approval isn't required, every supplement maker must carefully test their product before releasing it to the public.
Defective manufacturing – Mistakes in the manufacturing process can render a product defective. When a product doesn't turn out as planned, the supplement maker still has legal liability. The victim doesn't have to show how the defects are unreasonable or even prove that they happened because of negligence on the part of the supplement manufacturer. The existence of the manufacturing defect alone is enough to make the supplement maker legally liable to victims.
Inadequate instructions – Supplement makers have the legal obligation to tell their customers how to use their products effectively. Dosages, warning signs, and instructions for whether the supplement should be taken with food or water are all critically important. When a supplement maker doesn't give enough instructions to consumers, and a personal injury occurs, the supplement maker may be legally liable for the harm that results.
Dietary Supplement Health and Education Act
The Dietary Supplement Health and Education Act regulates supplement sales in the United States. There are two main facets of the law. First, supplement makers may not sell adulterated products. In other words, they may not substitute ingredients other than what they list on the label. Second, supplement makers may not sell misbranded products. The brand is an integral part of ensuring people know the source of the product so that they can decide whether they want to buy it.
How to Win a Dietary Supplement Personal Injury Lawsuit
To win a dietary supplement case, you must prove that your injuries result from the use of the supplement. You use a combination of medical evidence, factual information, and even scientific evidence gathered from the supplement itself.
In addition, you must prove what your losses are, including medical bills, lost income, and pain and suffering. Proving your case depends on the unique facts and circumstances of the case. You should carefully review the evidence to determine what you need to prove to be successful.
Jurisdiction in Dietary Supplement Lawsuits
In addition to carefully building the evidence in your claim, it's essential to consider where to file your claim. The court that has the authority to hear your claim is called the court with jurisdiction. More than one court can have jurisdiction. You may bring your claim where the supplement company has its headquarters, where you buy the product, or where the injury occurs. Your attorney can help you decide where to bring your case.
Contact Our Experienced Product Liability Lawyers
Have you been hurt by a dietary supplement? Our injury attorneys can help you bring a claim for fair compensation. Your time to file a claim is limited. Contact our team today for a free and confidential consultation.
Legal Disclaimer
This webpage is not intended to be an advertisement or solicitation. The hiring of a lawyer is an important decision that should not be based solely upon advertisements. Material contained in our website is for general information only and does not constitute legal advice or solicitation of legal services.
Transmission of information from this site is not intended to create, and its receipt does not constitute, an attorney-client relationship between Adam S. Kutner and the user of this site. In the event that any information on this web site does not conform fully with regulations in any jurisdiction, this law firm will not accept representation based on that information.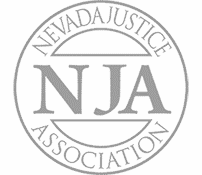 Adam Kutner es uno de los 100 mejores abogados litigantes con experiencia y conocimientos que lo beneficiarán
Llámenos hoy al (702) 382-0000 en cualquier momento para programar una consulta gratuita. Trabajaremos para conseguirle la máxima liquidación lo antes posible.
Conozca a más abogados asociados
Adam Kutner Reviews & Testimonials
"I needed an attorney because I couldn't deal with the accident on my own, so I needed someone else's opinion about my accident.
Well I heard about Adam Kutner through an associate of mine and I chose to seek him because I heard of him before also, so I thought he would be the best option for me.
I was very happy with my settlement and it came quicker than I thought, in just a couple months I received a check in the mail.
When I recommend Adam Kutner I would tell them that the settlement comes very quickly, and he is very helpful with transportation and whatever else you may need."
– Deborah Banks. 5/5 Stars
Real Client Testimonial: Deborah Banks
START YOUR FREE CONSULTATION
NO FEES UNLESS WE WIN!
Home Visits Are Available
Call Now for Details