Furniture Tip-Over Accident Lawsuits
Furniture tip-over accidents are a leading cause of injury for young children. When a furniture accident occurs, it may be because of the negligence of others. The furniture maker may be at fault. You may deserve financial compensation. Our Nevada product liability attorneys explain furniture tip-over accidents.
START YOUR FREE CONSULTATION
NO FEES UNLESS WE WIN!
Furniture Tip-Over Accidents
Furniture tip-over accidents occur when furniture is not properly secured. When it gets off balance, the furniture can tip-over onto its side. The accident can cause serious injury or death. Often, a furniture tip-over accident occurs because of improper design or because the manufacturer fails to provide appropriate instructions for use. Victims of tip-over accidents may deserve financial compensation.
How to Prevent Furniture Tip-Over Accidents
To prevent furniture tip-over accidents, take these precautions:
Anchors and wall studs – Furniture can attach to the wall. You can anchor it to the ground. It's not enough to simply build a piece of furniture and put it where you want it to go. You need to anchor it to the ground and attach it to the wall using wall studs.
Two wall studs for each piece of furniture – Your best bet is to use at least two wall studs for each piece of furniture. Using two studs makes it less likely for the studs to rip off the wall. When there's push and pull on the furniture, there's less force on either stud, so it's more likely that the furniture stays securely attached to the wall.
Check on the wall studs – It's not enough just to put wall studs up once and never think about them again. Periodically, you need to make sure that your wall studs are holding up. Checking on your wall studs can show you if there's a problem and prevent an accident.
Make a plan – Some furniture tip-over accidents occur during assembly or while moving. It's important to be aware of the possibility of furniture tip-over accidents while you're moving furniture.
Furniture Tip-Over Lawsuit
A furniture tip-over lawsuit is a lawsuit for compensation because of injuries from furniture. Even though it might seem like a furniture tip-over is an accident; in fact, furniture companies have a duty to design safe products. When they create their furniture, they know that young children may put pressure on it or even try to climb on it. They know that people need adequate instructions to use the furniture safely, including anchoring it to the wall, when appropriate.
There are three legal grounds for a tip-over furniture lawsuit. All of the lawsuits are based on the fact that the furniture is inherently a defective product. The first type of lawsuit is based on design. The company that designs the furniture shouldn't make it so that it's likely to tip over. They need to have a stable design. They need to consider center of gravity, overall weight, and other factors. Adequate testing is an integral part of making sure that it's safe. When the company puts a product into the market for sale that's inherently dangerous because of its design, accidents may subject the company to legal liability in the form of furniture tip-over lawsuits.
The second kind of legal grounds for a tip-over furniture lawsuit is a lawsuit based on failing to give adequate instructions to customers. A customer needs sufficient instructions to use the product safely. They need to show the customer how to assemble the furniture safely. The manufacturer should instruct the consumer to safely mount the unit to the wall when it's appropriate. Instructions must be reasonably clear. Accidents that occur because of inadequate instructions can be the basis for a legal claim for compensation.
The third kind of legal grounds for a furniture tip-over lawsuit is based on a defect in a single piece of furniture. Sometimes, just a single piece of a model of furniture is faulty. Something might go wrong in the manufacturing process. When the defect causes an accident, a manufacturing defect can be the grounds for a furniture tip-over accident lawsuit.
Furniture Lawsuit Settlements – Ikea
On May 24, 2017, an Ikea dresser fell on two-year-old Jozef Dudek. The child died from his injuries. The child's parents brought a wrongful death claim against Ikea. Ikea ultimately made a furniture lawsuit settlement of $46 million. [1]
The settlement is believed to be the largest child wrongful death settlement in American history. Ikea agreed to recall millions of dressers. They worked with advocacy groups to raise awareness. The dressers in question are believed to have caused hundreds of other tip-over accidents and injuries to at least 53 children. Any child or adult injured because of a defective piece of furniture, like a dresser, may receive financial compensation through a legal claim.
How Can an Attorney Help Me?
When you're the victim of a furniture tip-over accident, there are steps that you must take both to receive compensation and to receive the most compensation possible. You must prove that the furniture is defective. You don't have to prove how it got that way, but it's still up to you to show one of the three grounds for the legal claim. Ultimately, your products liability attorney can help you conduct a detailed investigation and gather the proof that you need, whether it's factual statements from witnesses, manufacturing documents, accident reconstruction evidence, or specifications of the product.
In addition, your attorney works to secure a fair amount of compensation. The value of your case may include medical bills, pain and suffering, future projected lost income and future care needs. The damages that you can claim are quite extensive, but you have to know what they are, how to value them, and how to prove that you qualify. Your injury lawyer has training and experience to ensure that you receive the compensation that you deserve. They value your case, build the evidence, and negotiate a resolution that protects and defends your interests.
Contact Our Injury Lawyers Today If You Have Been Hurt by Furniture Tip-Over
Our injury attorneys know that furniture tip-over accidents can be devastating and can cause serious injuries. That's why we are here to help you build a strong claim for compensation. Our team is standing by to take your call. Contact us today to schedule your free consultation.
Sources
[1] Kennedy, M. (2020, January 7). Ikea Reaches $46 Million Settlement Over Death Of Toddler Killed By Dresser Tip-Over. Retrieved 26 February 2020, from https://www.npr.org/2020/01/07/794281632/ikea-reaches-46-million-settlement-over-death-of-toddler-killed-by-dresser-tip-o
Legal Disclaimer
This webpage is not intended to be an advertisement or solicitation. The hiring of a lawyer is an important decision that should not be based solely upon advertisements. Material contained in our website is for general information only and does not constitute legal advice or solicitation of legal services.
Transmission of information from this site is not intended to create, and its receipt does not constitute, an attorney-client relationship between Adam S. Kutner and the user of this site. In the event that any information on this web site does not conform fully with regulations in any jurisdiction, this law firm will not accept representation based on that information.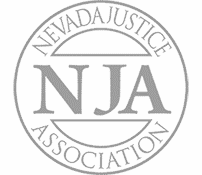 Adam Kutner es uno de los 100 mejores abogados litigantes con experiencia y conocimientos que lo beneficiarán
Llámenos hoy al (702) 382-0000 en cualquier momento para programar una consulta gratuita. Trabajaremos para conseguirle la máxima liquidación lo antes posible.
Conozca a más abogados asociados
Adam Kutner Reviews & Testimonials
"I needed an attorney because I couldn't deal with the accident on my own, so I needed someone else's opinion about my accident.
Well I heard about Adam Kutner through an associate of mine and I chose to seek him because I heard of him before also, so I thought he would be the best option for me.
I was very happy with my settlement and it came quicker than I thought, in just a couple months I received a check in the mail.
When I recommend Adam Kutner I would tell them that the settlement comes very quickly, and he is very helpful with transportation and whatever else you may need."
– Deborah Banks. 5/5 Stars
Real Client Testimonial: Deborah Banks
START YOUR FREE CONSULTATION
NO FEES UNLESS WE WIN!
Home Visits Are Available
Call Now for Details