5 Exercises to Help After a Back Injury
The back consists of many different parts including muscles, ligaments, spinal joints, and vertebras. These individual parts work together seamlessly as you move throughout your life. But what happens when all or some of these parts stop working together harmoniously?
According to the Comprehensive Spine Institute, nearly 80% of people will experience back pain at some point in their lifetime. Back injuries come in different forms and varying symptoms, but there are stretches and specific back injury exercises that can help alleviate pain.
Our Las Vegas personal injury attorneys share back injury exercises from healthcare experts that could be helpful to you.
START YOUR FREE CONSULTATION
NO FEES UNLESS WE WIN!
What Are Common Back Injuries?
Back injuries can severely impede daily life. From minor injuries to debilitating pain, back pain is surprisingly common and can arise from multiple situations. Common back injuries generally fall under two categories, both with noticeable symptoms.
1.Soft Tissue Injuries
Soft tissue injuries include sprains or soft tissue strains. A strain occurs when muscles or tendons overstretch or tear, and a sprain occurs when ligaments overstretch or tear.
Injuries that result in soft tissue sprains or strains are common and generally follow an injury such as a fall, car accident, sudden twist, or similar situation. Overuse of certain muscle groups in or around the back can also result in injury and back pain. These injuries are often from repetitive movements such as excessively repeating the same motions or repeated heavy lifting.
2.Herniated Discs
Another common back injury is herniated discs. Herniated discs occur when intervertebral discs that support the spine rupture and slip into a position where the discs push into the spine. When placed on the spinal cord and spinal nerves, this pressure can cause painful issues such as spinal stenosis1.
Herniated discs are a common result of wear and tear within the body or a traumatic injury. Over the years, discs can become hard and brittle, making them more susceptible to breaking and moving out of place.
What Are the Symptoms of Common Back Injuries?
Symptoms may vary depending on the nature of the back injury. However, symptoms of back injuries generally appear as:
Tightness or stiffness
Weakness
Numbness and tingling
Generalized back pain
Muscle spasms
Difficulty moving
What are Recommended Exercises for Back Injuries?
According to experts, there are two main phases in strengthening your back2 and lower body.
Stretches – Stretches that help elasticize back muscles and improve mobility in the back, knee to chest, and lower body muscles.
Strength training – Strengthening exercises that make back and lower body muscles stronger.
Completing a combination of stretches and strengthening back injury exercises will help reduce pain and increase mobility and strength in back muscles. Compiled below is a list of beneficial back injury exercises recommended for recovering from a back injury3.
Remember the importance of breathing through these back injury exercises, accepting the body's current limits, and being realistic about the time it takes to heal.
1.Pelvic Lift
One of the best lower back injury exercises, the pelvic lift, targets the multifidus muscle. Its function is to protect the vertebra from overextending in relation to other moving vertebras and gravity.
To perform this exercise:
Lay down on your back with your knees bent.
Cross your arms over your chest to reduce overcompensation.
Lift the pelvis toward the sky and hold for at least 10 seconds.
Repeat this exercise 2 times per day in sets of 10.
2.Leg Slides
Leg Slides are one of the best exercises to strengthen the lower back and core muscles.
To do a leg slide back exercise:
Lay on your back facing the sky.
Place your hands at your hip bones to find a neutral spine (the normal and natural alignment of your spine).
Keep your feet flat on the ground with your knees bent.
Flex your abdominal muscles.
Breathe out as you stretch your right leg out from this position.
Stretch your leg out with your heel touching the ground and toes pointing toward the sky.
Return leg to starting position and repeat with the other leg.
Repeat this exercise for 6 to 8 reps per leg.
3.Bird Dog
Another excellent lower back injury exercise is the bird dog, which strengthens core and hip muscles, and promotes stability and balance. To successfully execute this exercise:
Get down on all fours and stabilize your abdominal muscles.
Stretch your left leg behind you with toes pointing at the wall.
Keep your core muscles engaged and stretch your right arm in front of you.
Make sure to have your thumb pointing toward the sky.
Remember to stabilize your core and keep your spine as straight as possible.
Hold this position for 10 to 30 seconds and repeat on opposite sides.
4.Wall Sits
Wall sits are a safe and easy exercise for anyone with back pain.
To perform a wall sit:
Stand roughly about a foot away from a wall.
Lean back until your back is flat against the wall.
Slide your back down as if you were attempting to sit in an invisible chair.
Hold this position for 10 seconds and slide back up to a regular standing position.
Repeat 8 to 12 times.
5.Back Extension
Another simple and effective back injury exercise is the back extension.
Lie down on your stomach, face to the floor.
Keep your arms by your side (your arms should not leave your side during this exercise).
Using only your back muscles, lift your head and shoulders slightly off the ground.
Keeping your shoulder blades aligned, lower your head and shoulders back onto the ground.
Repeat this exercise 3 to 5 times.
Of course, before performing any of these exercises, it's vital that you speak with your healthcare provider and work with professionals to help you throughout the healing process.
What are the Typical Causes of Back Injuries?
Back injuries are much more common than most people would think. With age, mobility and flexibility in the back and lower body muscles become increasingly more important. However, back injuries can come out of nowhere and happen to anybody.
Generally, traumatic injuries such as falls, overuse of muscles, repetitions of the same activity, and sports or exercise accidents are common causes of back injuries. In other cases, back injuries can occur out of negligence by someone else. Injuries at work, car or truck accidents, and slip-and-fall cases are just a few examples of situations that could result in someone becoming the victim of a back injury.
Can Accident Victims Get Reimbursed For Physical Therapy?
The short answer is yes; victims of an accident can get reimbursed for physical therapy. In some cases, it is possible to receive additional reimbursement, including visiting a physical therapist for ongoing injuries.
If you are the victim of a back or personal injury, whether it is related to work, a car accident, or a slip-and-fall accident, you could be awarded damages (financial compensation) for:
Medical bills
Physical therapy costs
Visits to related doctors
Lostwages
Future loss of wages
Pain and suffering
Working With a Personal Injury Attorney for Back Injury Accidents
The stress and pain of a back-related injury are difficult, but seeking financial compensation and getting help dealing with an insurance company from a personal injury attorney can alleviate some of the hardships. Back pain from injuries and chronic low back pain can significantly affect your life.
Luckily, there are ways to alleviate the pain associated with chronic or personal injuries. Regular exercise, stretching, and movement are essential aspects of maintaining a healthy back and body.
If you are dealing with a back injury and feel you should be compensated, schedule a free consultation with legal experts who work on personal injury cases every day. Contact us now to get started.
Sources:
1Mayo Clinic. Spinal stenosis. Retrieved 26 April 2022.
2Kovar, E. (October 2013). Core Strengthening Exercises That Help With Back Injury Rehab. Ace Fitness. Retrieved 26 April 2022.
3Comprehensive Spine Institute. (23 July 2018). 10 Exercises You Should Use To Recover From a Back Injury. Retrieved 26 April 2022.
Legal Disclaimer
This webpage is not intended to be an advertisement or solicitation. The hiring of a lawyer is an important decision that should not be based solely upon advertisements. Material contained in our website is for general information only and does not constitute legal advice or solicitation of legal services.
Transmission of information from this site is not intended to create, and its receipt does not constitute, an attorney-client relationship between Adam S. Kutner and the user of this site. In the event that any information on this web site does not conform fully with regulations in any jurisdiction, this law firm will not accept representation based on that information.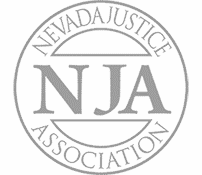 Adam Kutner es uno de los 100 mejores abogados litigantes con experiencia y conocimientos que lo beneficiarán
Llámenos hoy al (702) 382-0000 en cualquier momento para programar una consulta gratuita. Trabajaremos para conseguirle la máxima liquidación lo antes posible.
Conozca a más abogados asociados
Adam Kutner Reviews & Testimonials
"I needed an attorney because I couldn't deal with the accident on my own, so I needed someone else's opinion about my accident.
Well I heard about Adam Kutner through an associate of mine and I chose to seek him because I heard of him before also, so I thought he would be the best option for me.
I was very happy with my settlement and it came quicker than I thought, in just a couple months I received a check in the mail.
When I recommend Adam Kutner I would tell them that the settlement comes very quickly, and he is very helpful with transportation and whatever else you may need."
– Deborah Banks. 5/5 Stars
Real Client Testimonial: Deborah Banks
START YOUR FREE CONSULTATION
NO FEES UNLESS WE WIN!
Home Visits Are Available
Call Now for Details