Liability for Defective 3D Printed Products
3D printing is more popular than ever before. From simple items to sophisticated tools and parts, 3D printing is changing the way we purchase and receive products. For example, instead of going to the toy store, your child may find a new toy design online and print it themselves. When you need a replacement part for your vehicle, you may be able to print it without having to research where to find it and drive to the store.
As buying and manufacturing move into our homes, the issue of liability for 3D printed products arises. Who is liable for an injury caused by a 3D printed product? Does products liability law treat printed products in the same way that they treat other kinds of tangible goods? Here's what you need to know from our Las Vegas product liability attorneys.
START YOUR FREE CONSULTATION
NO FEES UNLESS WE WIN!
Legal Liability for Accidents With 3D Printed Products
Legal liability for accidents with 3D printed products falls under the auspices of products liability law. A 3D-printed good is a product that's placed into the stream of commerce. Like all product manufacturers, the creator has a legal obligation to make their items safe for consumers. When a dangerous product hurts you, you may deserve financial compensation from those responsible for creating it.
The question of legal liability for accidents with 3D printed products is far more than just a matter of simple toys and novelty items. There is a world of 3D printed products available today. For example, if your car needs a replacement part, you might be able to print it instead of ordering it or going to the store. You might use a printer to create a tool for serious work. So it makes sense that when accidents occur with printed objects, the consequences may be serious or even deadly.
Types of Legal Liability for 3D Printed Products
Several types of products liability may apply to 3D printed products:
Defective design – If a product has a poor design that causes an injury, the maker of the product may be liable for the harm that results.
Inadequate instructions – Each producer of a product must provide instructions for how to use the product safely. Users of 3D products may need more instructions compared to users of traditionally purchased goods.
Breach of express warranty – If a product manufacturer makes express guarantees that their product will work in a certain way, they may be legally liable if the design fails. Breach of warranty covers when a product doesn't work as intended.
Breach of implied warranty – All manufacturers that put a product into the stream of commerce imply under the law that their product works for the purpose intended.
A type of products liability that may not apply in the case of a 3D printed product is defective manufacturing. In the case of a printed product, the party that creates the coded file for the product is not the one that ultimately prints it. In fact, there's a good chance that it's the consumer themselves that creates the product. Mistakes in the production process do not typically expose the file creator to legal liability. The exception may be in cases where the production errors occur because of inadequate instructions for consumers.
Are Designs for 3D Printed Goods Considered Products for the Purposes of Products Liability Law?
An interesting question that the courts have yet to answer is whether 3D products are even products and subject to product liability laws. Some say that designs for printed goods are simply ideas. They say that, like software, the design for a printed product isn't a product yet.
For example, in Am. Online Inv. v. St. Paul Mercury Ins. Co, (E.D. Va 2002), the court ruled that a tangible product is something you can physically touch. They said that software is not a product because it can only be perceived or used with the help of a computer.
Challenges in Products Liability Cases for 3D Printed Products
Victims and their attorneys who pursue financial compensation for accidents involving 3D printed products should be aware of unique challenges that may be present in their efforts. For example, printed products are often open-sourced. There may be many people who contribute to a design. They may not be working together or collaboratively. Creators may operate with relative anonymity online. There may be multiple parties involved in the production, sale, and distribution of a printed product. Pirating is another problem with printed products that can distort the justice process for injured victims. Ultimately, it can be hard to identify the party to name in your claim.
In addition, you have the factual challenge of proving that the design was defective when it left the care of the creator or retailer. There may be a great deal of work that goes into proving that the defect caused the injury. Yet another challenge is proving that the producer is in the business of selling. A person who incidentally tinkers with 3D coding or offers a single product on a small scale may not be involved in commerce in the eyes of the law.
Nevada Court Cases About 3D Printing Accidents
While there aren't any known published court cases about 3D printed products in Nevada as of the writing of this article, there is a United States Supreme Court case that may be relevant to how 3D printed product accident cases are handled in Nevada. The case is Star Athletica LLC v. Varsity Brands, Inc. The case wasn't about an accident with a 3D printed product. Instead, the question was whether designs for cheerleading uniforms count as produced goods subject to copyright even before they're printed. The court had to answer whether cheerleading uniform designs and embellishments can be subject to copyright before they're even printed.
The court ruled in favor of Varsity Brands, the original creators of the designs. They said that the designs and embellishing elements were products even though they were in the form of a design. The ruling excited designers and creators who believe that abstract plans should receive legal protections as creations. Some legal scholars speculate that the ruling is a foreshadowing of things to come when courts begin to decide whether 3D design plans are considered products for the purposes of products liability.
Contact Our Attorneys Product Liability
Has a 3D printed product injured you? Our legal team represents accident victims, including victims of 3D printed products. Contact us today to explore how you might receive fair compensation for your claim.
Legal Disclaimer
This webpage is not intended to be an advertisement or solicitation. The hiring of a lawyer is an important decision that should not be based solely upon advertisements. Material contained in our website is for general information only and does not constitute legal advice or solicitation of legal services.
Transmission of information from this site is not intended to create, and its receipt does not constitute, an attorney-client relationship between Adam S. Kutner and the user of this site. In the event that any information on this web site does not conform fully with regulations in any jurisdiction, this law firm will not accept representation based on that information.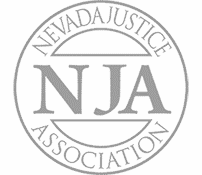 Adam Kutner es uno de los 100 mejores abogados litigantes con experiencia y conocimientos que lo beneficiarán
Llámenos hoy al (702) 382-0000 en cualquier momento para programar una consulta gratuita. Trabajaremos para conseguirle la máxima liquidación lo antes posible.
Conozca a más abogados asociados
Adam Kutner Reviews & Testimonials
"I needed an attorney because I couldn't deal with the accident on my own, so I needed someone else's opinion about my accident.
Well I heard about Adam Kutner through an associate of mine and I chose to seek him because I heard of him before also, so I thought he would be the best option for me.
I was very happy with my settlement and it came quicker than I thought, in just a couple months I received a check in the mail.
When I recommend Adam Kutner I would tell them that the settlement comes very quickly, and he is very helpful with transportation and whatever else you may need."
– Deborah Banks. 5/5 Stars
Real Client Testimonial: Deborah Banks
START YOUR FREE CONSULTATION
NO FEES UNLESS WE WIN!
Home Visits Are Available
Call Now for Details