Wrongful Death and Survival Torts
When intent or negligence causes a wrongful death, survivors of the deceased can make two claims, wrongful death or survival actions. Both are statutory under state law. Before the states passed these laws, personal injury claims died with the deceased.
There are two major differences between wrongful death and survival claims. Wrongful death laws allow decedent estates to bring the action and provide the legal procedure for it. Otherwise, estates could not file wrongful death lawsuits. Wrongful death and survival laws authorize separate types of damages.
The wrongful death laws allow awards of damages for beneficiaries who suffer from the death. The survival laws allow awards to the estate originally payable to the decedent.
START YOUR FREE CONSULTATION
NO FEES UNLESS WE WIN!
Wrongful Death Actions
Each state has its own rules and procedures for wrongful death lawsuits; however, several issues relate to all:
Who can file a wrongful death lawsuit on behalf of the deceased's estate
Appointment of estate representatives
Damages in wrongful death cases
---
Who Files a Wrongful Death Lawsuit?
The personal representative of the decedent's estate, usually the closest surviving relative, files the lawsuit. Generally, the family agrees on who should be the personal representative, but if the deceased had no will or if the family does not agree, only the courts can decide the question.
Appointment of the Personal Representative
The probate court that handles wills and estates must appoint the personal representative if there be disagreement over who should be the personal representative. After a hearing, the court decides who should represent the interests of the deceased's estate.
---
Damages in Wrongful Death Cases
Wrongful death damages are generally pecuniary or financial awarded to the deceased's beneficiaries, the surviving spouse, children, and any other relatives whom the deceased supported financially, for the period of future time that the deceased would have supported them.
For an award of damages for loss of support, the family member or dependent must prove receipt of financial support from the deceased and the amount. Minor children may receive damages for loss of support through age 18 and for college expenses on proof that the deceased would have financed their education. Widows receive damages for loss of support until the deceased's presumed retirement age. Widowers can receive such damages on proof that their wives supported them. Other relatives can receive such damages on similar proof.
Depending on the state, the deceased's spouse may receive damages for loss of consortium and for loss of the deceased's household services. The deceased's children might receive damages for loss of guidance. The estate may receive punitive damages if the defendant acted recklessly, willfully, or wantonly. The estate receives damages for funeral and burial expenses. Some states limit the awards of wrongful death damages.
---
Damages in Survival Cases
The survival laws allow awards of damages to decedent estates for harm and losses incurred after the injury until the time of death, so survival damages can include not only decedent pain and suffering but also lost earnings. If the deceased dies immediately, the estate could be awarded damages for pain and suffering if proved but not for lost earnings.
Survival actions raised by executors of decedent estates continue tort claims that the decedents could have raised in life. Wrongful death claims made by surviving dependents are for the loss of decedent contributions to their lives.
Wrongful death and survival claims are for torts by individuals liable for the deaths. As wrongful death claims are not criminal charges, the standard of proof beyond reasonable doubt does not apply. Instead, the claimant's burden of proof is by a preponderance of the evidence.
Actions under survival statutes pursue remedies for tort offenses against the deceased. Surviving heirs and family may sue for torts that prolong liability beyond the wrongful death. It is important to note that no state allows recovery of both wrongful death and survival damages for the same tort.
The purpose of a wrongful death suit is to compensate surviving family members or rightful heirs for a death caused by an identifiable defendant. Wrongful death actions are civil tort counterparts to criminal offenses charges. In most cases, the damages are for deprivation of income provided by the decedent.
---
Maryland Wrongful Death/Survival Laws
In Maryland, tortious deaths support two causes of action for separate and distinct remedies. The survival action permits the personal representative of an estate to recover damages the decedent could have recovered. [1] Damages recoverable are funeral expenses (up to $10,000) and pecuniary and noneconomic losses sustained during the time between injury and death.[2]
Unlike the survival action, the wrongful death action seeks damages suffered not by the decedent but by those affected by the death, (1) primary beneficiaries, spouses, parents, or children of the deceased and (2) secondary beneficiaries, anyone related by blood or marriage and substantially dependent upon the deceased, if there are no primary beneficiaries.[3]
Damages are not limited or restricted by any pecuniary loss or benefit rule but may include mental anguish, emotional pain and suffering, loss of companionship, comfort, protection, marital care, parental care, filial care, attention, advice, counsel, training, guidance or education where applicable. [4]
Maryland's limitation on noneconomic damage awards applies to wrongful death actions. [5] If there are two or more beneficiaries, an award of noneconomic damages may not exceed 150 percent of the statutory cap regardless of the number of beneficiaries who share in the award.
There can only be one wrongful death action.[6] The action may be brought by any one of the beneficiaries for the benefit of all who may recover under the statute. [7]
The amount recovered is divided among the beneficiaries in shares directed by the verdict. [8] A practical effect of this rule is that a settlement with one beneficiary to the exclusion of others may be judicially voided. [9] Punitive damages are not recoverable under the statute.[10]
---
Jury Award Adjustments
In wrongful death actions, the jury determines the award of damages. The jury determination may not be the last word, however, for the court may adjust the award upward or downward for various reasons. Courts may reduce an award if the decedent had a low income. At the same time, a jury may award lost earnings despite unemployment if decedent had worked in the past and if the plaintiff presents proof of decedent average earnings while employed. If the plaintiff fails to present such evidence of the decedent's average earnings, the court may set aside the jury's damage award and order a new trial.
[1] Maryland Estates and Trusts Code Annotated Section (§) 7-401, Smith v Borello, 370 Md 227, 804 A2d 1151 (2002)
[2] Stewart v United Electric Light & Power Co, 104 Md 332, 65 A 49 (1906).
[3] Maryland Courts & Judicial Proceedings Code Annotated, §§ 3-901 et seq, Flores v King, 13 MdApp 270, 282 A2d 521 (1971).
[4] Maryland Courts & Judicial Proceedings Code Annotated § 3-904(d), Scamardella v Illiano, 126 MdApp 76, 727 A2d 421 (1999).
[5] Maryland Courts & Judicial Proceedings Code Annotated § 11-108(b)(2), Anchor Packing Co v Grimshaw, 115 MdApp 134, 692 A2d 5 (1997).
[6] Maryland Courts & Judicial Proceedings Code Annotated § 3-904(f).
[7] Benjamin v Union Carbide Corp, 162 MdApp 173, 873 A2d 463 (2005).
[8] Maryland Courts & Judicial Proceedings Code Annotated § 3-904(c)(2)
[9] Walker v Essex, 318 Md 516, 569 A2d 645 (1990).
[10] Cohen v Rubin, 55 MdApp 83, 460 A2d 1046 (1983).
Legal Disclaimer
This webpage is not intended to be an advertisement or solicitation. The hiring of a lawyer is an important decision that should not be based solely upon advertisements. Material contained in our website is for general information only and does not constitute legal advice or solicitation of legal services.
Transmission of information from this site is not intended to create, and its receipt does not constitute, an attorney-client relationship between Adam S. Kutner and the user of this site. In the event that any information on this web site does not conform fully with regulations in any jurisdiction, this law firm will not accept representation based on that information.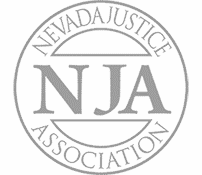 Adam Kutner es uno de los 100 mejores abogados litigantes con experiencia y conocimientos que lo beneficiarán
Llámenos hoy al (702) 382-0000 en cualquier momento para programar una consulta gratuita. Trabajaremos para conseguirle la máxima liquidación lo antes posible.
Conozca a más abogados asociados
Adam Kutner Reviews & Testimonials
"I needed an attorney because I couldn't deal with the accident on my own, so I needed someone else's opinion about my accident.
Well I heard about Adam Kutner through an associate of mine and I chose to seek him because I heard of him before also, so I thought he would be the best option for me.
I was very happy with my settlement and it came quicker than I thought, in just a couple months I received a check in the mail.
When I recommend Adam Kutner I would tell them that the settlement comes very quickly, and he is very helpful with transportation and whatever else you may need."
– Deborah Banks. 5/5 Stars
Real Client Testimonial: Deborah Banks
START YOUR FREE CONSULTATION
NO FEES UNLESS WE WIN!
Home Visits Are Available
Call Now for Details