12 Types Lawsuits That Might Come From the COVID-19
The COVID-19 (also known as the "coronavirus") is unlike any pandemic that we have seen in our lifetime. The consequences have been serious and unprecedented.
Society is changing so rapidly; like we have never seen or as most have never imagined before.
But of course, laws still apply in the United States.
There may be some unique and interesting lawsuits that result from the coronavirus pandemic and the circumstances that surround it.
Here are 12 lawsuits that might come from the coronavirus crisis from our Nevada personal injury attorneys.
START YOUR FREE CONSULTATION
NO FEES UNLESS WE WIN!
Personal Injury Lawsuits
Businesses have a high obligation for the safety of their customers.
For example, a cruise line knows that they need safe sanitation practices in order to keep customers healthy while they are in close proximity. A nursing home has a duty to take reasonable measures so that disease doesn't spread.
When personal injuries occur, including contracting a virus, a business may be legally responsible.
Negligent Security Issues
During the coronavirus crisis, businesses have been strained like never before.
People are clamoring for toilet paper, face masks, dish soap, cleaning products, hand sanitizer and other necessities like never before.
A business has a legal duty to keep their premises safe. That means controlling crowds. When the number of customers swells, a business must react safely and appropriately to keep the premises safe.
Accidents from jostling crowds in supermarkets and stores may result in a coronavirus lawsuit.
Products Liability Lawsuits
Manufacturers have to make safe products. They also have to comply with standards, unless those standards are suspended.
A product manufacturer has the legal duty to sell products that are safe and do not pose an unreasonable risk to users. They must also provide adequate instructions for using a product correctly.
Dangerous products can be the basis for a product liability coronavirus lawsuit.
Slip and Falls Lawsuits
Just like a business has to provide security for large crowds, they also have to keep the floors and aisles clear.
Larger crowds can mean more spills and debris.
A business, like a grocery store, must have the staff and the resources to inspect and discover hazards before they cause harm, such as a slip ad fall injury.
Collections for Unpaid Bills
Millions of Americans are out of their jobs because of virus shutdowns.
Although emergency laws have granted some grace periods, in the end, Americans still have bills to pay. Courts may urge the parties to work towards repayment plans and other negotiated measures when there are collections actions because of coronavirus.
The pandemic may also increase the number of bankruptcies nationwide.
Breach of Contract
Before COVID-19 struck in March 2020, Americans had big plans.
Spring break was approaching. Flights were booked, hotels were paid for and cruise confirmations sat in email inboxes never to be redeemed.
Most of those vacations never happened… Now, consumers have to fight for refunds.
In response, tourism industry providers are offering vouchers when they should be offering full refunds. Tourism companies are having to quickly revise their policies and respond to a large volume of refund requests.
Disappointed tourists may have to take their claims to court to demand fair treatment because of canceled plans due to unforeseen circumstances.
Class Actions
Some COVID-19 legal issues will have involved a large number of people.
For example, hotels or cruise lines that aren't offering refunds are impacting a lot of people. When a case involves a large number of plaintiffs, it might be more practical to resolve the cases together.
When similar cases are grouped, it's called a class action lawsuit.
The legal fallout of the coronavirus crisis could result in class action lawsuits.
Unpaid Benefits
United States lawmakers expanded unemployment benefits as a response to the COVID-19 outbreak in March 2020. States are beefing up their public assistance programs, too.
There are new standards to qualify for benefits like unemployment, food assistance and even student loan deferrals.
In addition, the United States government decided to send stimulus checks to most Americans. If a person doesn't receive the benefits that they think they deserve under the law, they might bring a legal action to challenge the decision.
Court actions may be needed in order to give citizens the opportunity to receive the benefits that they deserve.
Habeas Corpus Lawsuits
A habeas corpus lawsuit is a petition to be set free. Because of the virus, there are court delays.
Even though a person has the right to a speedy trial, court delays may prevent the case from being heard in a timely fashion.
When a person is incarcerated against the law, they can bring a habeas corpus petition. That moves the case before a judge to determine if the person's incarceration is lawful.
Insurance Claims
Businesses are struggling to stay afloat during lockdowns and quarantine orders.
Many businesses have insurance for situations when they're unable to operate. It's called business interruption insurance.
The insurance companies might try to deny these claims by saying that the COVID-19 pandemic is an act of God.
When an insurance company doesn't justly honor a claim, an insurance lawsuit might be the result.
An insurance agreement is a contract. An insurance company that doesn't fairly honor a claim faces a lawsuit for payment.
Anti-Discrimination & Harassment Lawsuits
All Americans have the right to work free from discrimination.
If a person faces discrimination or harassment at their workplace because of their race or national origin, the employer has a legal obligation to respond appropriately.
When an employer causes or allows discrimination or harassment because of coronavirus pandemic, employee sickness or other ways of looking the situation from an unfair standpoint, they may face harsh consequences — including compensation to the victim.
Government Actions
Civil and criminal actions may be initiated by government officials because of COVID-19.
If a business stays open despite a shutdown, they might be the subject of an enforcement action.
Price gouging is another type of enforcement action that government officials might bring.
State and federal representatives might also take action to shut down false marketing claims and phishing scams by people trying to capitalize on the COVID-19 crisis.
Attorney for Coronavirus Lawsuits
Do you need legal help relating to COVID-19 and its rippling effects? Do you have a question about how one of the types of lawsuits might apply to you? We'd like to talk to you.
Our Las Vegas personal injury attorneys are coronavirus lawsuit advocates. Our team can help you evaluate your case and claim the compensation that you deserve.
Legal Disclaimer
This webpage is not intended to be an advertisement or solicitation. The hiring of a lawyer is an important decision that should not be based solely upon advertisements. Material contained in our website is for general information only and does not constitute legal advice or solicitation of legal services.
Transmission of information from this site is not intended to create, and its receipt does not constitute, an attorney-client relationship between Adam S. Kutner and the user of this site. In the event that any information on this web site does not conform fully with regulations in any jurisdiction, this law firm will not accept representation based on that information.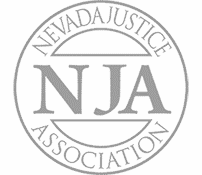 Adam Kutner es uno de los 100 mejores abogados litigantes con experiencia y conocimientos que lo beneficiarán
Llámenos hoy al (702) 382-0000 en cualquier momento para programar una consulta gratuita. Trabajaremos para conseguirle la máxima liquidación lo antes posible.
Conozca a más abogados asociados
Adam Kutner Reviews & Testimonials
"I needed an attorney because I couldn't deal with the accident on my own, so I needed someone else's opinion about my accident.
Well I heard about Adam Kutner through an associate of mine and I chose to seek him because I heard of him before also, so I thought he would be the best option for me.
I was very happy with my settlement and it came quicker than I thought, in just a couple months I received a check in the mail.
When I recommend Adam Kutner I would tell them that the settlement comes very quickly, and he is very helpful with transportation and whatever else you may need."
– Deborah Banks. 5/5 Stars
Real Client Testimonial: Deborah Banks
START YOUR FREE CONSULTATION
NO FEES UNLESS WE WIN!
Home Visits Are Available
Call Now for Details