Victim of Domestic Violence Abuse
Unfortunately, victims suffer from domestic violence every day and the effects are devastating. In some cases, the offenders may face criminal charges. However, domestic violence victims may also bring civil claims against their abusers. Whether or not there are criminal charges brought against the defendant, a civil claim may be the best way for domestic violence victims to receive justice.
Our Nevada personal injury attorneys are ready to help victims of domestic violence by holding the offenders accountable and ensuring our clients receive the maximum compensation they deserve.
Contact our team at (702) 382-0000 today for a free consultation.
START YOUR FREE CONSULTATION
NO FEES UNLESS WE WIN!
What Is a Domestic Violence Civil Lawsuit?
A domestic violence lawsuit is a civil legal claim brought by the domestic violence victim. The victim states that the offender committed domestic violence and demands financial compensation for physical injuries, lost work and pain and suffering. The lawsuit is a personal injury tort claim. In a domestic violence lawsuit, the victim may receive a finding of responsibility against the offender in addition to financial compensation.
Our passionate personal injury team wants to seek justice for victims of domestic violence through strong legal representation and strategy and fighting on behalf of our clients. We will do everything we can to protect your rights and get you the financial relief you need now.
Pursuing a Civil Domestic Violence Claim
A civil domestic violence claim is a way to hold an offender accountable. It can be one part of an effective response to domestic violence. Of course, addressing the victim's physical safety is the first consideration. The victim should create a safety plan and file charges with the police as appropriate.
Along with other necessary steps, a civil domestic violence claim can help a victim achieve justice. There are several reasons that it may be beneficial to pursue a domestic violence civil claim, including:
The victim makes the decision to bring the case – For criminal charges, the state prosecutor or district attorney decides whether to bring the case. However, it's the victim's choice to bring a civil case whether or not the state decides to file criminal charges.
Questioning witnesses and presenting evidence is up to the victim – In a civil case, how to present the case is up to you. The victim can decide what witnesses to call and what questions to ask. An expert counselor or psychologist may be helpful to explain how abuse impacts a victim.
Only the victim decides how to resolve the case – When there are criminal charges, the state's attorney decides how to proceed. They can authorize a plea agreement or dismissal even if the victim disagrees with it. In a civil case, it's only up to the victim to decide when it's appropriate to resolve the case.
There is a lower burden of proof to win – Even if a defendant is found not guilty in a criminal case, the victim may still win a civil lawsuit. (An example of this happening is O.J. Simpson – He was found not guilty by the criminal jury but responsible and legally liable by the civil jury.) In a civil case, the victim needs to prove the case by only a preponderance of the evidence.
A civil case may result in more financial compensation than a criminal charge – The primary goal of a criminal case is for the defendant to answer to society for their crime. Monetary compensation for the victim is not the primary goal of a criminal case. Although there may be some payments for medical bills in a criminal matter, only a civil case can result in pain and suffering and mental health damages that the victim needs and deserves.
Double jeopardy is not an issue – There can be both a criminal and a civil case. Having one type of case does not result in a double jeopardy question. The victim can still pursue a civil claim without jeopardizing the criminal matter.
Can I Sue My Ex for Pain and Suffering?
You can sue your ex for pain and suffering if you are also the victim of physical abuse. Pain and suffering compensation can accompany another claim for domestic abuse. In addition, there are ways that you can sue your ex for intentional infliction of emotional distress or harassment. The standard for proving a civil tort case without physical injuries is high. However, if the right circumstances are present, you can sue your ex for pain and suffering as part of a domestic violence civil claim.
Is Domestic Violence a Civil or Criminal Case in Nevada?
Domestic violence is a civil and criminal case in Nevada. The state may bring criminal charges against an offender. A victim of domestic violence may bring a civil claim regardless of whether the state brings criminal charges. When domestic violence occurs, the offender may face both a civil case and a criminal case. Each type of case is independent. There can be a civil domestic violence case with or without a criminal domestic violence case in Nevada.
Is Adultery Against the Law in Nevada?
No, adultery is not against the law in Nevada. The State of Nevada does not have a law that prohibits adultery even though it is not accepted socially. Nevada does not have any law that allows an adultery victim to sue for alienation of affection.
A Civil Domestic Violence Case Is One Part of a Response to Domestic Violence
While a civil claim may be part of a response to domestic violence, remember that it is only one part of a response to domestic violence. There are several things to be aware of as you pursue a domestic violence civil claim:
A civil lawsuit for financial compensation is not the same thing as a personal protection order. A personal protection order may be needed to prohibit unwanted contact and continued abuse.
Divorce and child custody proceedings may also be necessary to protect your interests and pursue your rights.
Battery domestic violence is illegal under Nevada Revised Statute (NRS) 200.485. The law prohibits intentional, offensive physical touching between domestic parties. A first offense is a misdemeanor, but there are circumstances where charges may be more serious. A police report for consideration of criminal charges may be a vital part of achieving justice for the victim.
Lawsuits for Victims of Domestic Violence
Are you the victim of domestic violence? A civil lawsuit may be the right step for you to receive justice. Contact our attorneys for victims of domestic violence lawsuits for your free and confidential consultation. Our understanding and compassionate attorneys are standing by to talk to you about your case.
Legal Disclaimer
This webpage is not intended to be an advertisement or solicitation. The hiring of a lawyer is an important decision that should not be based solely upon advertisements. Material contained in our website is for general information only and does not constitute legal advice or solicitation of legal services.
Transmission of information from this site is not intended to create, and its receipt does not constitute, an attorney-client relationship between Adam S. Kutner and the user of this site. In the event that any information on this web site does not conform fully with regulations in any jurisdiction, this law firm will not accept representation based on that information.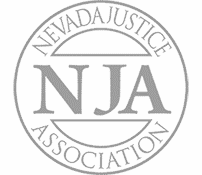 Adam Kutner es uno de los 100 mejores abogados litigantes con experiencia y conocimientos que lo beneficiarán
Llámenos hoy al (702) 382-0000 en cualquier momento para programar una consulta gratuita. Trabajaremos para conseguirle la máxima liquidación lo antes posible.
Conozca a más abogados asociados
Adam Kutner Reviews & Testimonials
"I needed an attorney because I couldn't deal with the accident on my own, so I needed someone else's opinion about my accident.
Well I heard about Adam Kutner through an associate of mine and I chose to seek him because I heard of him before also, so I thought he would be the best option for me.
I was very happy with my settlement and it came quicker than I thought, in just a couple months I received a check in the mail.
When I recommend Adam Kutner I would tell them that the settlement comes very quickly, and he is very helpful with transportation and whatever else you may need."
– Deborah Banks. 5/5 Stars
Real Client Testimonial: Deborah Banks
START YOUR FREE CONSULTATION
NO FEES UNLESS WE WIN!
Home Visits Are Available
Call Now for Details