When to Hire a Drone Accident Attorney in Nevada
How do you know when to hire a drone accident attorney? With more than 1.5 million drones registered in the United States, drone accidents are a constant concern for everyone. When a drone accident occurs, it's time to get a drone accident attorney. In fact, there are several different situations in which it might be advantageous to have an attorney on your side. Our Las Vegas personal injury attorneys explain when to hire a drone accident attorney.
START YOUR FREE CONSULTATION
NO FEES UNLESS WE WIN!
A Drone Crashes and Hurts You
When a drone hits a bystander, it's time for the victim to hire a drone accident attorney. An attorney can help you assess whether the accident is the legal fault of the drone owner or operator. You may be surprised at the legal definition of negligence and your options for recovery. Even if the drone doesn't directly crash into you but you're still injured as a result of the drone accident, you may still claim compensation.
RELATED: What is Negligence Per Se?
What might look like an accident to you can actually amount to legal fault and the right for the victim to claim financial compensation. When you're injured because of a drone crash, an attorney helps you evaluate your case, investigate the identity of the responsible party, preserve the evidence, and undertake the process of claiming the compensation that you deserve.
A Drone Damages Your Property
Drone accidents can damage property in addition to causing physical injuries. When a drone accident damages real or personal property, the drone owner or operator may face legal liability. If a drone accident causes harm to your property, it's time to hire a drone accident attorney. Your attorney can help you value the damages and take steps to receive payment. They can investigate, build the case, prepare legal documents, speak for you in formal legal proceedings and pursue collection of your judgment.
There's a Drone On Your Property Without Your Permission
Even though the invention of drones makes it easy to capture images from distant locations, you still have essential property rights. You have a right to keep drones from landing on your property or hovering above your property without your permission. In Nevada, Nevada law 493.103 says that it's illegal to have a drone hovering at less than 250 feet above someone else's property.
If you see a drone on or above your property, a drone accident attorney can take action on your behalf. Trespassing with a drone is a civil violation. You may receive treble damages, attorney fees and a court order to stop the behavior. The law applies to anyone who owns or lawfully occupies property in the State of Nevada. If you want to stop someone from flying a drone over your property, it's time to hire a drone accident attorney.
Harassment Occurs by Using a Drone
In addition to harassment by trespass, an attorney can help you any time you face harassment because of a drone. Harassment is illegal in the State of Nevada, whether it occurs with a drone or in any other manner. An attorney can help you take action based on Nevada's anti-harassment laws to protect your privacy and personal rights.
The Police Use a Drone to Violate Your Constitutional Rights
The police have limits when it comes to how they can use drones. They can't just fly a drone over your property whenever they want to. You have constitutional privacy rights, and the police must respect them. Nevada Revised Statutes 493.112 requires the police to have a warrant in order to use a drone in any way that could invade your personal privacy.
If the police use a drone in a way that violates your rights, you need to hire a drone attorney. Your attorney can help you hold law enforcement accountable and address any allegations that the police bring against you.
You're Accused of Causing an Accident That Involves a Drone
It's time to hire a drone accident attorney when someone else accuses you of causing a drone accident. If you're a drone owner, and someone says that you're responsible for the accident, an attorney for drone accidents can help you respond to the allegations. You have a right to present the evidence in court and bring your own claim against the other person, if appropriate.
Someone Else Claims That You Damaged Their Drone
If you need to defend against an allegation of drone damage, it's a good time to hire a drone accident attorney. You may need to protect yourself from accusations of purposefully or accidentally damaging another person's drone. A drone accident attorney can help you determine all of your options and fight for your rights.
Nevada Drone Accident Legal Standards
Nevada drone accidents generally fall under personal injury laws. When you're hurt because of the negligence of a drone operator, you may deserve financial compensation. You don't have to be hit directly by the drone. If there's a chain reaction that results in your injury, Nevada drone accident laws may give you the right to claim financial compensation. The drone operator must be negligent in their operation of the drone.
The law requires that drone operators use reasonable care and caution to understand how to operate the drone safely, follow the applicable laws for operation and employ reasonable safety measures that protect the rights of everyone. When a drone accident occurs, legal liability falls to the party who causes the accident by their negligence. The victim may claim payment for their physical injuries, property damages, physical pain and emotional suffering.
Las Vegas Drone Accident Attorneys
Our attorneys can help you get the compensation you deserve if you were injured due to a drone accident. We are taking new cases and are ready to answer questions regarding your specific situation. Call us today to see if you have a case and to learn more about how we can help.
Legal Disclaimer
This webpage is not intended to be an advertisement or solicitation. The hiring of a lawyer is an important decision that should not be based solely upon advertisements. Material contained in our website is for general information only and does not constitute legal advice or solicitation of legal services.
Transmission of information from this site is not intended to create, and its receipt does not constitute, an attorney-client relationship between Adam S. Kutner and the user of this site. In the event that any information on this web site does not conform fully with regulations in any jurisdiction, this law firm will not accept representation based on that information.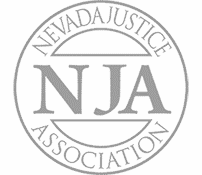 Adam Kutner es uno de los 100 mejores abogados litigantes con experiencia y conocimientos que lo beneficiarán
Llámenos hoy al (702) 382-0000 en cualquier momento para programar una consulta gratuita. Trabajaremos para conseguirle la máxima liquidación lo antes posible.
Conozca a más abogados asociados
Adam Kutner Reviews & Testimonials
"I needed an attorney because I couldn't deal with the accident on my own, so I needed someone else's opinion about my accident.
Well I heard about Adam Kutner through an associate of mine and I chose to seek him because I heard of him before also, so I thought he would be the best option for me.
I was very happy with my settlement and it came quicker than I thought, in just a couple months I received a check in the mail.
When I recommend Adam Kutner I would tell them that the settlement comes very quickly, and he is very helpful with transportation and whatever else you may need."
– Deborah Banks. 5/5 Stars
Real Client Testimonial: Deborah Banks
START YOUR FREE CONSULTATION
NO FEES UNLESS WE WIN!
Home Visits Are Available
Call Now for Details