Improper Hospital Billing Practices After Injury Accident
Hospital billing practices after a personal injury accident is something that most accident victims aren't thinking about. In the aftermath of an injury accident, a million things cross your mind. You're worried about your physical well being and recovery. You must also think about holding the responsible party accountable and getting the financial recovery that you deserve.
In the midst of it all, another thing to be aware of is the hospital billing practices after your accident. You have the right to have your treatment providers charge you for their services fairly and appropriately. If you're overcharged, your financial recovery from your legal claim may come up short. In addition, hospital billing practices are a matter of justice and fairness for a victim after an injury accident. Our Las Vegas personal injury attorneys explain.
START YOUR FREE CONSULTATION
NO FEES UNLESS WE WIN!
Illegal Hospital Billing After an Accident
Illegal hospital billing after an accident can take many forms. For example, the hospital may charge you administrative fees that don't have meaning. They may charge you for services you never received, or they may provide you with medical care that you don't need. Illegal hospital billing after an accident is a way that people are victimized for a second time. However, you can fight back to challenge illegal hospital billing and receive fair treatment when you're hurt.
Here are some of the ways that hospitals engage in illegal billing practices after a personal injury accident:
Not Using the Discounted Rate Negotiated by the Insurance Company
Each insurance company negotiates directly with the hospital for special rates. The hospital has the sticker price for each service, but then they negotiate for better rates directly with the insurance providers.
Sometimes, the negotiated rate is less than half the sticker price or even more discounted than that. If you have insurance, the hospital has to use the discounted negotiated rate when they bill for your care. Failing to use that rate ultimately passes on an unfair and unauthorized bill to you, the victim.
Intentionally Billing Services Not Covered by Insurance
The hospital knows what services are covered by your insurance. Sometimes, they intentionally provide services that aren't going to be covered. Then, they demand that you pay for this care out of pocket without help from your insurance.
In addition, sometimes they purposefully use a particular billing code to identify the care that you received, when they know that billing code isn't going to be covered by insurance. Intentionally billing for services not covered by insurance is a form of bad hospital billing practice after a personal injury accident.
Using Billing Codes for Services More Complex Than the Services Rendered
An easy way for the hospital to engage in improper billing is to bill for greater complexity services than the care that you actually receive. For example, if you have a five-minute, simple doctor's check-up, they might charge for an involved, invasive visit.
Hospitals have all kinds of ways to manipulate billing practices slightly to make it seem like care is more invasive and complicated than it actually is. It can take a great deal of sleuthing to uncover the truth. Nerd Wallet has a great guide to reading medical bills for more information.
Incorrect Reporting of Diagnosis to Make a False Claim of Medical Necessity
Sometimes, hospitals engage in fraudulent billing practices by incorrectly reporting a diagnosis. To have an insurance company cover any procedure or type of care, the care must be medically necessary based on your diagnosis. The hospital might make incorrect statements or inflate the severity of your condition to make a false claim of medical necessity.
Overcharging
A hospital may simply overcharge you. When you're hurt in a personal injury accident, you need immediate care. The hospital knows that you're not in a position to ask questions. The hospital may charge you too much in the hopes that you're distracted or not paying enough attention to notice the overcharges. Overcharging is a form of fraudulent hospital billing practices after a personal injury accident.
Corruption, Kickbacks, and Bribes
Some forms of poor hospital billing practices are more overt. Sometimes, insiders in the hospitals and insurance companies coordinate corruption like kickbacks and bribes in exchange for overbilling. Kickbacks and bribes can be hard to prove, but if you can, use the legal system to formally gather evidence and summon witnesses to testify under oath.
Mysterious Fees That Are Unrelated to Care
When you're being treated for a personal injury accident, beware of mysterious fees. The hospital may attach miscellaneous fees to your bill. There may not even really be an explanation for what the fees are, what they cover, and whether they're legitimate. Don't be afraid to ask questions if you see fees on your hospital bill.
Can You Sue a Hospital for False Billing?
Yes, you can sue a hospital for false billing. First, there are a series of internal challenges and appeals that you can undergo with the hospital. If there is an insurance company involved, they can be included in appeals as well.
Actually, when a hospital commits false billing, it's up to them to convince a court to issue a legal judgment against you if they want to collect payment. However, if they bring an action, you must be prepared to fight back. Through direct negotiations and a lawsuit, you can sue a hospital for false billing.
Contact Our Personal Injury Lawyers If You Suspect Improper Hospital Billing After Your Accident
Our injury accident attorneys are available to talk to you about your case. If you suspect fraudulent or improper billing, let our experts investigate on your behalf. If there is improper billing in your case, we're prepared to help you handle it in the best manner possible. We're prepared to take the hospital to task and challenge improper billing. We're not afraid to make your case in court.
Don't be a victim twice. We're prepared to fight for justice for you. Call our personal injury lawyers today so that we can begin working immediately on your case.
Legal Disclaimer
This webpage is not intended to be an advertisement or solicitation. The hiring of a lawyer is an important decision that should not be based solely upon advertisements. Material contained in our website is for general information only and does not constitute legal advice or solicitation of legal services.
Transmission of information from this site is not intended to create, and its receipt does not constitute, an attorney-client relationship between Adam S. Kutner and the user of this site. In the event that any information on this web site does not conform fully with regulations in any jurisdiction, this law firm will not accept representation based on that information.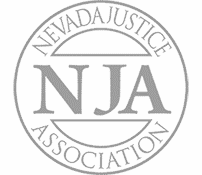 Adam Kutner es uno de los 100 mejores abogados litigantes con experiencia y conocimientos que lo beneficiarán
Llámenos hoy al (702) 382-0000 en cualquier momento para programar una consulta gratuita. Trabajaremos para conseguirle la máxima liquidación lo antes posible.
Conozca a más abogados asociados
Adam Kutner Reviews & Testimonials
"I needed an attorney because I couldn't deal with the accident on my own, so I needed someone else's opinion about my accident.
Well I heard about Adam Kutner through an associate of mine and I chose to seek him because I heard of him before also, so I thought he would be the best option for me.
I was very happy with my settlement and it came quicker than I thought, in just a couple months I received a check in the mail.
When I recommend Adam Kutner I would tell them that the settlement comes very quickly, and he is very helpful with transportation and whatever else you may need."
– Deborah Banks. 5/5 Stars
Real Client Testimonial: Deborah Banks
START YOUR FREE CONSULTATION
NO FEES UNLESS WE WIN!
Home Visits Are Available
Call Now for Details