How Coronavirus Is Changing Personal Injury Standards: The New Reasonable
The world is facing a public health crisis not seen before in our generation. The Coronavirus, or COVID-19, has put our lives and our way of life at risk. People in Las Vegas, Nevada, the United States and the world are doing their best to adjust to the new normal.
Of course, as lawyers, we think about the legal consequences of the Coronavirus. As the virus spreads throughout the country, the courts have done their part to take measures to slow the spread of the virus. Some types of court hearings have even been postponed. Administrators are moving to teleconferences as much as possible. If these measures are beneficial to court operations in general, they may continue into the future.
Beyond all this, the legal profession is starting to think about the long-term impact the Coronavirus crisis might have on the laws themselves.
The COVID-19 crisis has changed our society. That means the laws that govern society may change, too.
As personal injury lawyers, we believe that the Coronavirus crisis will raise legal standards for the duty of care in negligence-based personal injury cases.
START YOUR FREE CONSULTATION
NO FEES UNLESS WE WIN!
Coronavirus and the Legal Duty of Care
In personal injury law, one party has a duty to another. The person with the duty is the one who has the legal obligation to act in a reasonable way. Here are examples of duties:
A gas station owner has a duty to clean up a spill before someone falls
Every driver on the roads must drive in a safe manner to prevent accidents
Grocery store owners have to control customers effectively during a period of heavy crowds
Bar owners have an obligation to provide security and limit too many people from entering the premises.
The duty of care is the foundation of a personal injury lawsuit. A personal injury lawsuit is based on the premise that someone breached a duty of care to another person.
The party who breaches the duty of care may be an individual person or a corporation.
When a party fails to act with reasonable care and harm results, the victim may have a personal injury claim.
Reasonable Standards in the Coronavirus Era
Knowing that a party has a duty of care to another party, the next question is what the duty of care is.
You can't decide whether a person has breached their duty of care until you have a standard for the duty of care, and the standard depends on what's reasonable.
The duty of care standard is based on a reasonable person standard. In other words, the duty of care is what's reasonable for any person in any given situation. What's reasonable in one scenario may not be reasonable in another situation. To evaluate a case, you have to look at the specific facts of that case.
The reasonable standard is what a reasonable person should have done in that particular situation.
Personal Injury Standards for Coronavirus
Of course, Coronavirus is a situation that we've never seen before in modern society. That means there isn't much to glean from prior cases as to what constitutes a reasonable standard. The legal system has to define what's reasonable in the era of Coronavirus.
Likely, the standards for what is reasonable in terms of sanitization have become more strict. Society is now aware that dangerous viruses exist. They're aware that unknown viruses may be in common areas and can easily be contracted or passed along. These viruses may be more serious than ever before.
Because society is now aware of these dangers, the duty of businesses to protect their customers from these dangers is more apparent. What was once thought to be acceptable sanitization practices may no longer be up to legal standards in the post-Coronavirus era.
What was once adequate for crowd management during busy shopping periods may no longer be enough.
Social distancing protocols and managing customers who are clamoring for a product may all be part of regular business practices in the future.
Businesses may have to rethink their practices in order to account for enhanced legal scrutiny. The COVID-19 crisis may have opened the eyes of the public and the law in terms of what is acceptable for business owners when it comes to safety.
New measures may have to address keeping stores safe when customers need to be wary of viruses and other pathogens.
Standards Are High for Business Owners
The standard for reasonable care is especially high for business owners. Even before COVID-19, business owners had a high duty of care in general.
They're held to a higher standard than the general public because they operate a business for profit. Within the duty of care, business owners must undertake high levels of action.
In other words, the law is quite critical of businesses when it evaluates their actions after an injury occurs.
Standards are even higher now that dangers from Coronavirus and other diseases are known to the public.
RELATED: When Are Business Owners Not at Fault for a Slip and Fall?
Nursing Homes Are Among Businesses That Must Exercise a High Duty of Care
Among the businesses that may now be subject to additional scrutiny are nursing homes.
Nursing homes are businesses. Even if they operate as non-profit, they have a duty of care towards the people that they serve.
Nursing homes must be mindful of Coronavirus and other dangers when they provide care. The Coronavirus has illustrated just how easy it is for viruses to spread in a nursing home.
For example, a victim in a nursing home who is hurt by catching a virus may qualify to bring a claim against the nursing home because of poor practices that allow a virus, like COVID-19, to spread. A Las Vegas nursing home abuse lawyer can help.
Care providers should review and revise their standard sanitization and movement protocols in order to properly prevent the spread of viruses and other diseases.
Las Vegas Personal Injury Lawyers for Coronavirus-Related Injuries
If you or someone you know has been hurt by poor sanitation or by poor business practices related to Coronavirus, you may have the right to compensation.
Contact our Las Vegas personal injury attorneys for a review of your case.
Sources: http://www.clarkcountycourts.us/
Legal Disclaimer
This webpage is not intended to be an advertisement or solicitation. The hiring of a lawyer is an important decision that should not be based solely upon advertisements. Material contained in our website is for general information only and does not constitute legal advice or solicitation of legal services.
Transmission of information from this site is not intended to create, and its receipt does not constitute, an attorney-client relationship between Adam S. Kutner and the user of this site. In the event that any information on this web site does not conform fully with regulations in any jurisdiction, this law firm will not accept representation based on that information.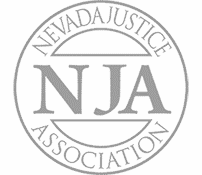 Adam Kutner es uno de los 100 mejores abogados litigantes con experiencia y conocimientos que lo beneficiarán
Llámenos hoy al (702) 382-0000 en cualquier momento para programar una consulta gratuita. Trabajaremos para conseguirle la máxima liquidación lo antes posible.
Conozca a más abogados asociados
Adam Kutner Reviews & Testimonials
"I needed an attorney because I couldn't deal with the accident on my own, so I needed someone else's opinion about my accident.
Well I heard about Adam Kutner through an associate of mine and I chose to seek him because I heard of him before also, so I thought he would be the best option for me.
I was very happy with my settlement and it came quicker than I thought, in just a couple months I received a check in the mail.
When I recommend Adam Kutner I would tell them that the settlement comes very quickly, and he is very helpful with transportation and whatever else you may need."
– Deborah Banks. 5/5 Stars
Real Client Testimonial: Deborah Banks
START YOUR FREE CONSULTATION
NO FEES UNLESS WE WIN!
Home Visits Are Available
Call Now for Details