How To Subpeona A Witness To Testify Upon Your Behalf
You may need to subpoena a witness to testify on your behalf if you're involved in a legal proceeding. In fact, witness testimony is some of the strongest, most compelling evidence in any legal case. You can use a subpoena to make sure that your witnesses appear in court. However, you must follow a specific process in order to make your subpoenas official. Our Nevada personal injury attorneys explain how to subpoena a witness to testify on your behalf.
START YOUR FREE CONSULTATION
NO FEES UNLESS WE WIN!
Figure Out What Form You Need
To serve someone, you first need to prepare the subpoena. You'll need to make sure you have a valid subpoena for the right court. The forms are a little bit different if you're in justice court, district court, small claims court or federal court, for example. To properly subpoena a witness to testify on your behalf, you need to know what court you're in, and then you need to find the right form for that court.
Sometimes, when you subpoena a witness to testify on your behalf, you also need them to bring documents or tangible items. You have to list the things that the person has to bring right on the subpoena. Make sure you find the form that includes or does not include the production of documents and other items, depending on what you need.
Here's an example of a subpoena form from the 8th Judicial District, Clark County Nevada. For a complete list of links to approved subpoena forms, see our Index of Nevada subpoena forms at the end of this article.
RELATED: What Is an Expert Witness?
Complete the Form, But Don't Sign It
For a subpoena to be complete, it must contain all of the necessary details. Each subpoena must state the following:
The name of the court (Ex. Eighth Judicial District Court, Clark County, Nevada)
The case title (Ex. Ruiz vs. Smith)
The case number
Name of the person getting the subpoena
Address of the person getting the subpoena
Phone number of the person getting the subpoena
Date, time and location the person must appear
A list of documents or tangible items that the person must bring with them (if any)
Other things have to be on the subpoena that should already be stated in the form that you use. These include the person's right to witness fees and mileage and notice that they may be held in contempt of court if they don't appear at the time and date required.
When you complete the form, make sure you do not sign it. If you have an attorney representing you, they may sign it, and the subpoena is ready. However, if you're representing yourself, you need to take your unsigned subpoena form to the court clerk to finalize it.
Take It to the Clerk of Court
Once you've got your form completed, you need to take it to the clerk of court that is hearing your case, like justice court or district court, for example. The clerk of court reviews your paperwork to make sure it's complete. They don't pass any judgment on whether or not the subpoena is favorable to your case or should be allowed for strategic reasons. As long as your form is completed correctly, the clerk of court should sign the subpoena.
Have the Person Served
With your signed subpoena in hand, it's time to serve it on your witness. You can't deliver the subpoena yourself because you're an involved party, but you can use a professional process server or anyone over the age of 18 who isn't a party. Usually, the service of a subpoena means personally putting the form in the person's hand. However, in misdemeanor criminal cases, you may be able to make service of process through certified mail, return receipt.
Submit the Witness Appearance Fee and Mileage Fee
The service of a subpoena has to come with witness fees and mileage. The cost is $25 plus mileage for the witness' travel to court. As of January 1, 2020, the mileage rate is 57.5 cents per mile. When you serve the subpoena along with the witness and mileage fees, your subpoena is complete, and the person is now legally obligated to appear at your hearing.
Prepare and Submit a Proof of Service
When you finish the subpoena process, you need to tell the court that the person has received their subpoena. You do this by filing a proof of service or a certificate of service, which is a statement including the date and manner in which the person was served. The person who serves the subpoena makes the certification. You need to file the statement of service by the time the witness is supposed to testify.
Nevada Laws on Serving Subpoenas
The Nevada laws on serving subpoenas are found in the Nevada Rules of Civil Procedure, Rule 45. If the matter is criminal, Nevada Revised Statutes 174.305-174.385 also apply. If the case is in federal court, Nevada laws on serving subpoenas do not apply, and the parties must follow federal requirements for subpoena service instead.
Index of Nevada subpoena forms:
Clark County witness subpoena – Justice Court
All types of Clark County Justice Court subpoena forms
Clark County witness subpoena – 8th Judicial District Court
All Clark County District Court subpoena forms
Nevada small claims subpoena forms (all jurisdictions)
Looking for an index of all State of Nevada court forms? Visit the Civil Law Self-Help Center
U.S. District Court – Nevada – criminal subpoena form
U.S. District Court – Nevada – civil subpoena form
Attorneys for Subpoena Service in Nevada
When you have an attorney represent you, they can prepare a subpoena for you, sign it and arrange for service. To learn more about how our experienced Las Vegas attorneys can help you with your case, call us today for a consultation.
Legal Disclaimer
This webpage is not intended to be an advertisement or solicitation. The hiring of a lawyer is an important decision that should not be based solely upon advertisements. Material contained in our website is for general information only and does not constitute legal advice or solicitation of legal services.
Transmission of information from this site is not intended to create, and its receipt does not constitute, an attorney-client relationship between Adam S. Kutner and the user of this site. In the event that any information on this web site does not conform fully with regulations in any jurisdiction, this law firm will not accept representation based on that information.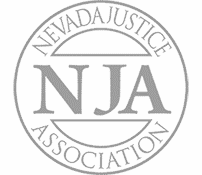 Adam Kutner es uno de los 100 mejores abogados litigantes con experiencia y conocimientos que lo beneficiarán
Llámenos hoy al (702) 382-0000 en cualquier momento para programar una consulta gratuita. Trabajaremos para conseguirle la máxima liquidación lo antes posible.
Conozca a más abogados asociados
Adam Kutner Reviews & Testimonials
"I needed an attorney because I couldn't deal with the accident on my own, so I needed someone else's opinion about my accident.
Well I heard about Adam Kutner through an associate of mine and I chose to seek him because I heard of him before also, so I thought he would be the best option for me.
I was very happy with my settlement and it came quicker than I thought, in just a couple months I received a check in the mail.
When I recommend Adam Kutner I would tell them that the settlement comes very quickly, and he is very helpful with transportation and whatever else you may need."
– Deborah Banks. 5/5 Stars
Real Client Testimonial: Deborah Banks
START YOUR FREE CONSULTATION
NO FEES UNLESS WE WIN!
Home Visits Are Available
Call Now for Details