Negligent Security Personal Injury Claims
When an intentional act of harm occurs while you're on someone else's property, you might presume that only the individual who causes the harm has legal liability for their actions. However, in many cases, the property owner may be liable for allowing the harm to happen.
When things like assault, battery, robbery, and theft occur on someone else's property, the property owner may be liable for their failure to prevent the crime from happening. Although there are criminal remedies for these events, victims may have a better chance of pursuing a civil claim with the help of a skilled team of personal injury attorneys.
START YOUR FREE CONSULTATION
NO FEES UNLESS WE WIN!
What Is Negligent Security?
Negligent security is the legal liability that attaches to a business when you get hurt because of the actions of a third party. When the business should have taken steps to prevent personal injury actions like yours, they may have legal liability for your damages. Negligent security can hold the company responsible whether or not law enforcement catches the offender and whether or not the offender is brought to justice.
Negligent security is a kind of civil tort liability. It comes from both Nevada common law and Nevada case law. Nevada Revised Statute 651.015 applies to hotel operators. It says that innkeepers are liable if the event causing harm is foreseeable and if the owner doesn't take reasonable steps to prevent the harm. Nevada common law applies to all business operators. All business operators must take reasonable steps to prevent foreseeable harm that occurs on their property. As a business owner, the standard of care is high.
Examples of Negligent Security
There are a number of ways that a business may face legal liability for negligent security:
Not hiring enough security officers to monitor public areas and special events
Failing to ensure that hired security officers are qualified
Allowing unruly individuals to remain on the property before harm occurs
Not properly training security personnel
Allowing overcrowding in a restaurant, casino or concert that results in jostling
Not responding appropriately when an event occurs
Failing to provide closed-circuit television so that security personnel can monitor the premises effectively
Parking lot security lapses
Inadequate lighting, not having working smoke detectors or fire extinguishers
Each negligent security case depends on the facts of that case. You must look at the harm that occurs and compare it to the security measures that the business took to prevent harm. Your injury attorney can help you gather evidence of what security measures are in place and what the company could have done differently to prevent the harm from occurring.
Nevada Court Cases About Negligent Security
Several Nevada Supreme court cases mention negligent security. The cases generally favor injured victims. The cases reaffirm the right of an individual to hold a business accountable for negligent security. For example, in the Early v. NLV Casino Corp. case, a man attacked a woman in the bathroom of a casino. The court reversed a lower court decision throwing out the case. The Nevada Supreme Court ruled that if the woman could show that the casino should have taken additional security measures, the woman could recover from the casino for negligent security.
In Doud v. Las Vegas Hilton Corp., a victim suffered severe injuries in a burglary and assault at the Las Vegas Hilton Hotel and Casino. The victim tried to enter their motorhome at the time of the attack. They parked their motorhome on hotel property. The court said that the hotel was aware of numerous prior safety incidents in their parking lot. They said that aggressive security measures are appropriate when a casino caters to cash transactions and alcohol service. The Nevada Supreme Court again reversed a summary disposition ruling in favor of the casino.
In Humphries v. New York-New York Hotel and Casino, a victim brought a claim for injuries because of an attack on the casino floor. The attack lasted 17 seconds. Although a security guard saw the attack, the guard did not intervene and instead waited for armed police officers to arrive. The lower court found no liability for the hotel and casino, but the Nevada Supreme Court reversed the decision and ruled that it's possible that the hotel could have done things to evaluate the adequacy of their security measures and take additional steps to protect patrons.
Does Negligent Security Automatically Make the Business Owner Liable If a Third Party Hurts Me?
No, negligent security doesn't automatically make a business owner liable for third-party actions. The business owner is not an insurer for anyone who is on their property. However, legal liability applies in many cases because of the business' inaction. The negligence of the business owner must contribute to the events that cause your injuries. In many cases, you can prove that reasonable safety measures could have prevented your injuries.
Why Does Negligent Security Matter?
If the property owner isn't the one who commits the crime, isn't it most fair to hold the offender accountable for the crime? While the criminal justice system can and should bring the offender to justice, the criminal justice system is inadequate to get you the compensation that you deserve when you're hurt on someone else's property. The criminal justice system only compensates you for medical bills and property damage. It can't compensate you for pain and suffering.
In addition, in many cases, criminal offenders can't or won't pay damages. The criminal justice system doesn't take aggressive measures to collect unpaid restitution. In other words, if you wait for the criminal justice system to fairly compensate you for your losses, you may wait forever.
However, when the property owner allows the accident to occur because of their negligence, they may share legal liability for your injuries. Businesses often carry large liability insurance policies that can compensate you quickly for your losses. Negligent security is a way that you can fairly receive payment for your injuries from a party that contributes to the events leading to your injuries.
Contact Our Las Vegas Injury Lawyers
Are you hurt because of an assault, battery or other harm at a hotel, casino or other business? You have rights. Our skilled team of personal injury attorneys can help you build your case to show how the business' security failures contributed to your injuries. You may deserve significant financial compensation, but your time to file a claim is limited. Take action today, and call Adam S. Kutner & Associates for a no-obligation, free consultation about your claim.
Legal Disclaimer
This webpage is not intended to be an advertisement or solicitation. The hiring of a lawyer is an important decision that should not be based solely upon advertisements. Material contained in our website is for general information only and does not constitute legal advice or solicitation of legal services.
Transmission of information from this site is not intended to create, and its receipt does not constitute, an attorney-client relationship between Adam S. Kutner and the user of this site. In the event that any information on this web site does not conform fully with regulations in any jurisdiction, this law firm will not accept representation based on that information.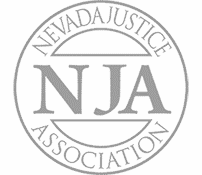 Adam Kutner es uno de los 100 mejores abogados litigantes con experiencia y conocimientos que lo beneficiarán
Llámenos hoy al (702) 382-0000 en cualquier momento para programar una consulta gratuita. Trabajaremos para conseguirle la máxima liquidación lo antes posible.
Conozca a más abogados asociados
Adam Kutner Reviews & Testimonials
"I needed an attorney because I couldn't deal with the accident on my own, so I needed someone else's opinion about my accident.
Well I heard about Adam Kutner through an associate of mine and I chose to seek him because I heard of him before also, so I thought he would be the best option for me.
I was very happy with my settlement and it came quicker than I thought, in just a couple months I received a check in the mail.
When I recommend Adam Kutner I would tell them that the settlement comes very quickly, and he is very helpful with transportation and whatever else you may need."
– Deborah Banks. 5/5 Stars
Real Client Testimonial: Deborah Banks
START YOUR FREE CONSULTATION
NO FEES UNLESS WE WIN!
Home Visits Are Available
Call Now for Details