7 Reasons Why You Should Wear a Seat Belt
Wearing your seat belt can save your life in an automobile accident. Studies show1 that drivers and passengers wearing seat belts are 50% less likely to die in a car accident than those who don't wear one. It's estimated that 14,955 lives2 were saved in 2017 from seat belt use in passenger vehicles.
START YOUR FREE CONSULTATION
NO FEES UNLESS WE WIN!
Reasons To Wear a seat belt
Here are seven reasons you should always wear your seat belt when you're in the car – even if you think it's just a short drive or you don't plan on getting into an accident. Understanding the importance of wearing a seat belt could end up saving your life.
1. It's Required By Law in Most States
If nothing else, that reason alone is enough to convince most people to buckle up. Click it or tick it isn't just a cute saying to bolster billboard ads. Wearing your seat belt can also mean getting out of traffic tickets and saving you money on auto insurance premiums.
2. Seat Belts Save Lives
Seat belts protect your body from collision-related injuries by ensuring that your head, neck, and torso don't come into contact with hard surfaces and prevent you from getting ejected out of the vehicle during a collision. Recent statistics indicate3 that nearly half of the young adults who died in motor vehicle accidents were not wearing seat belts.
3. Seat Belts Prevent Injuries
Many accidents don't result in significant damage to your car but can still cause serious injury to drivers and passengers.
These injuries can range from minor to major and include:
Whiplash
Broken/bruised bones
Head injury
Back injury
Neck injury
Mental trauma
4. Seat Belts Will Save You Money
You may not realize it, but wearing your seat belt can save you hundreds or even thousands of dollars. Whether it's the cost of medical care, insurance premiums, or getting a ticket, wearing a seat belt can help keep your driving costs down.
5. Seat Belts Can Keep Your Insurance Rates Down
While a seat belt ticket may be considered a minor infraction and, in some cases, not even a moving violation, it's easy to think it won't affect your insurance premiums. But when it comes to insurance companies, they are all about the big picture.
If you are someone who doesn't wear a seat belt, you could potentially have substantial medical bills in the event of an accident. Avoiding a seat belt ticket shows insurance companies that you are a responsible driver and less likely to be a liability.
6. Airbags Don't Always Work Alone
Airbags are designed to work with seat belts. Without a seat belt to counteract the force of a deployed airbag, they can cause severe injury or even death. Where lap and shoulder belts help restrain and prevent the driver or passenger from being thrown out of a car during an accident, the airbag is a cushion to soften the impact with the steering wheel, windshield, or dashboard.
7. Seat Belts Keep Your Insurance From Denying a Claim
Being non-compliant with the seat belt law can cause your insurance to deny your claim from a crash. If you are injured in an accident caused by another driver and were not wearing your seat belt, it could lower your chances of receiving compensation for your injuries.
What Happens To a Seat Belt During an Accident?
You've probably noticed that when you try to lean forward too quickly, your seat belt will lock. That's what happens during impact. The seat belt reels back to lock you into place.
What Happens If Your Car Doesn't Have Seat Belts?
Aside from the risk factor of not wearing a seat belt, you will be responsible for not wearing one, even if your car is not equipped with them.
How Can Seat Belts Save Money?
You're more likely to save on medical costs if you buckle up consistently due to the decreased likelihood of injury. Not to mention the money you could save on citations.
How Do Seat Belts Reduce Your Risk Of Injury In a Crash?
Safety belts do more than just keep you in your car's seat. They also reduce the risk of injury and death during an accident by restraining your body and keeping it from moving around inside your vehicle.
How Much Of a Difference Does a Seat Belt Make During an Accident?
Car accident deaths are often a result of vehicle occupants being ejected from the vehicle and dying from injuries sustained outside the car. More than 75% of people4 ejected during an accident will die from their injuries.
What To Do If You're Injured in an Accident
It's important to know your rights regarding accidents in passenger vehicles. If you've been injured in an accident, you might need the assistance of an attorney. Consider contacting an accident lawyer Las Vegas to help you make sure you get the settlement you're entitled to.
Sources:
¹Seat Belts: Get the Facts. Centers For Disease Control and Prevention. Retrieved 13 June 2022.
²Seat Belts. National Highway Traffic Safety Administration. (NHTSA) Retrieved 13 June 2022.
³Seat Belt Statistics. Children's Hospital of Philadelphia. Retrieved 13 June 2022.
⁴Seat Belt Statistics and Facts. United Tires Library. Retrieved 13 June 2022.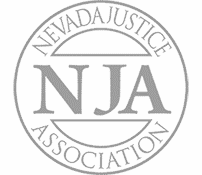 Adam Kutner es uno de los 100 mejores abogados litigantes con experiencia y conocimientos que lo beneficiarán
Llámenos hoy al (702) 382-0000 en cualquier momento para programar una consulta gratuita. Trabajaremos para conseguirle la máxima liquidación lo antes posible.
Conozca a más abogados asociados
Adam Kutner Reviews & Testimonials
"I needed an attorney because I couldn't deal with the accident on my own, so I needed someone else's opinion about my accident.
Well I heard about Adam Kutner through an associate of mine and I chose to seek him because I heard of him before also, so I thought he would be the best option for me.
I was very happy with my settlement and it came quicker than I thought, in just a couple months I received a check in the mail.
When I recommend Adam Kutner I would tell them that the settlement comes very quickly, and he is very helpful with transportation and whatever else you may need."
– Deborah Banks. 5/5 Stars
Real Client Testimonial: Deborah Banks
START YOUR FREE CONSULTATION
NO FEES UNLESS WE WIN!
Home Visits Are Available
Call Now for Details