Product Knockoffs Liability for Injury
Getting tricked with a product knockoff is frustrating. It's even worse when the fake product causes an injury. If you're hurt because of a counterfeit product, you might wonder if you have a valid legal claim. In many cases, the answer is yes.
A personal injury case that involves a fake product is complicated. You need to bring your claim against the right entity. When you're hurt, you may not even know who that entity is. In addition to naming the right party, it's critical to state the correct legal grounds for financial recovery. Here's what you need to know about liability for injuries caused by product knockoffs from our Las Vegas product liability lawyers.
START YOUR FREE CONSULTATION
NO FEES UNLESS WE WIN!
Legal Liability for Injuries Caused by a Fake Product
Yes, there is legal liability for injuries caused by a fake product. The same product liability standards apply that apply in all cases. If you can prove that a manufacturer puts a product into the stream of commerce that is dangerous, you have a valid claim.
Fake products are often unreasonably dangerous. To win your case, you must name and serve the correct party. You must also gather the evidence to prove that the product was defective in some way and that an injury occurred.
Product Knockoffs and Liability for Injury
When a product knockoff causes an injury, there may be several parties with legal liability. Of course, the party that makes the knockoff is liable, but they can be impossible to track down. In addition, they're usually unable to pay a lawsuit that adequately represents your losses. In most cases where a product knockoff causes an injury, you must look elsewhere to find the compensation that you deserve.
Any company or entity that played a role in the marketing or distribution of the product may be liable. For example, if the knockoff product is a medicine, it may be sold at a pharmacy. The pharmacy may be the entity that's liable for selling a defective product. Knockoff tennis shoes may come from a retail store. The store may be the entity with legal liability. You should explore any business in the chain of distribution to determine who may have responsibility for your injury.
Counterfeit Goods and Injury Lawsuits
Counterfeit goods and injury lawsuits are based on products liability. The idea is that someone put a product into the stream of commerce that was defective in some way. When you get hurt because of a counterfeit good, there's a good chance that anyone who manufactures, sells, distributes, or even promotes the product has legal liability.
Even without an injury, you may have a claim for fraud. In addition, the company that markets the actual, authentic goods may be able to bring a lawsuit against the counterfeiters on the grounds of trademark and intellectual property infringement. However, those types of legal claims aren't what applies when you're hurt because of a counterfeit good. The legal liability that applies in your case is products liability. Strict liability is the standard that applies when you're hurt because of a dangerous product even if the product is a counterfeit.
Is the Real Product Manufacturer Ever Liable for the Fake Product?
With legal liability clear for the maker of a fake product, you might wonder if the real product manufacturer is legally liable when counterfeit products are in the stream of commerce and cause injuries. The answer is usually not. While it's possible that the real manufacturer may have some legal liability in cases of tampering, there is little chance of product liability for the original manufacturer based on a tampered product.
There appear to be multiple issues in seeking liability against the authentic product manufacturer. First, the law doesn't recognize a duty on the part of a product manufacturer to find and prevent counterfeits. They don't even have a legal obligation to prevent counterfeits when they are likely to happen. A product manufacturer doesn't have a duty to anticipate counterfeiting or tampering.
The second issue with holding the real manufacturer liable for a counterfeit product is the question of causation. To win a products liability claim based on a defective product, you must show that the product was defective when it left the manufacturer. In the case of a counterfeit product, the product never left the manufacturer. The law treats the counterfeit event as a superseding act.
Counterfeit Liability and the Ashworth v. Alberts Medical Inc. Case
One case that discussed the question of injury liability for authentic manufacturers of counterfeit products is the Ashworth v. Albers Medical case from West Virginia. In the 2005 case, a victim bought counterfeit Lipitor from a Rite Aid store. The victim suffered an injury. They brought a claim for compensation against the manufacturer of Lipitor.
The court dismissed the case. The court said that there generally isn't legal liability for the original manufacturer of the product. They didn't rule out the possibility of liability in a case of tampering where the product maker could have made the product harder to tamper with.
Naming the Right Entity in a Product Knockoff Injury Case
Although it may be challenging to hold the original product manufacturer liable for your injury, there are still many entities that may be held accountable. Any legal entity that has legal liability is responsible for paying your claim in full. If a company was involved in the manufacture or distribution of a product knockoff, they might be responsible. The damages that you can recover are the same damages that you may recover in any personal injury suit.
Contact Our Product Liability Attorneys
Were you hurt because of a fake product? Are you wondering who to hold accountable? At Adam S. Kutner & Associates, we can help you take all of the necessary steps to find the responsible party and hold them responsible for your injuries.
Let our legal team handle the investigation, legal drafting, and pursuit of your claim. We offer full-service legal services for all accident victims. Contact us today for a free and confidential conversation about your claim.
Legal Disclaimer
This webpage is not intended to be an advertisement or solicitation. The hiring of a lawyer is an important decision that should not be based solely upon advertisements. Material contained in our website is for general information only and does not constitute legal advice or solicitation of legal services.
Transmission of information from this site is not intended to create, and its receipt does not constitute, an attorney-client relationship between Adam S. Kutner and the user of this site. In the event that any information on this web site does not conform fully with regulations in any jurisdiction, this law firm will not accept representation based on that information.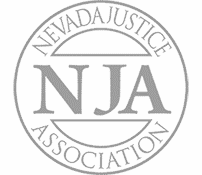 Adam Kutner es uno de los 100 mejores abogados litigantes con experiencia y conocimientos que lo beneficiarán
Llámenos hoy al (702) 382-0000 en cualquier momento para programar una consulta gratuita. Trabajaremos para conseguirle la máxima liquidación lo antes posible.
Conozca a más abogados asociados
Adam Kutner Reviews & Testimonials
"I needed an attorney because I couldn't deal with the accident on my own, so I needed someone else's opinion about my accident.
Well I heard about Adam Kutner through an associate of mine and I chose to seek him because I heard of him before also, so I thought he would be the best option for me.
I was very happy with my settlement and it came quicker than I thought, in just a couple months I received a check in the mail.
When I recommend Adam Kutner I would tell them that the settlement comes very quickly, and he is very helpful with transportation and whatever else you may need."
– Deborah Banks. 5/5 Stars
Real Client Testimonial: Deborah Banks
START YOUR FREE CONSULTATION
NO FEES UNLESS WE WIN!
Home Visits Are Available
Call Now for Details