What Is the Process of Filing a Slip and Fall Claim?
After a car accident, there are a variety of different methods that can be used to help determine who was at fault for the collision. The location of the vehicle damage may be significant to both determining fault and your claim for recovery. This is because the position of vehicle damage can shed light on the circumstances leading up to the crash.
START YOUR FREE CONSULTATION
NO FEES UNLESS WE WIN!
Accidents happen, but if you should sustain an injury from a slip and fall accident, you don't want to take it lying down. All on-premises liability includes a duty of care to ensure locations are in good repair and to deter property owners' negligence.
The moment a slip and fall occurs, make sure to jot down the actual circumstances and to answer these questions:
What time of day did the slip and fall occur?
What were the conditions surrounding the slip and fall?
What shoes and clothing were you wearing?
Did anyone witness your fall? Did you get their name and contact information?
Was the accident inside or outside the facility or building where the fall occurred?
Did the slip and fall occur on pavement or a wet or dry floor?
Were there any obstructions that made you fall?
Did the accident involve store or corporate staff?
Immediately following a slip and fall accident:
Tell the person in charge – Contact the store manager or authoritative person on the scene. Make someone in authority aware that an accident has occurred and you are injured.
Follow your company accident procedure – Most businesses have policies to report accidents so be sure to follow the steps they require.
Fill out and sign an accident and incident report – Document the slip and fall, including the time and location the event occurred.
Take photos of the location – Take pictures of the exact location of your accident, detailing the cause: a wet floor, broken or icy pavement, torn carpet, or product spill.
Take photos of your injury – Make sure to take pictures of your injury. Take as many pictures as necessary to depict the initial injury and if your break, wound, or bruise gets progressively worse.
If you require emergency medical assistance, ask the store representative to call 911. If you suffered a severe back or head injury, brain injuries, broken bones, or sprains, don't hesitate to be examined by a physician.
Some larger corporations may also have an on-staff physician examine you. The worst thing after an accident is to do nothing. A serious slip and fall injury could cost you time off the job, lost wages, costly medical expenses, and chronic pain. The best recourse after a fall is to get professional medical attention immediately and carefully document your case.
If at first it appears that you are not seriously injured, be sure to document any changes and get medical help if the condition worsens.
Slip and fall cases are not a do-it-yourself projects. Big and small businesses, retailers, and mom and pop stores are prime targets for fraudulent slip and fall claims, so you will want expert legal advice throughout the personal injury claim process.
An attorney will:
Ask You Questions. The attorney will need to interview you and ask you specific questions about the incident and assess whether or not you have a legitimate claim. Be sure to have all your notes and information ready to relate to the attorney.
Assess the Accident. He will attempt to rule out any negligence on your part before agreeing to take your case. For instance, if you slipped on wet pavement in a store parking lot while wearing a pair of stilettos, the chances of you winning a case are slim. However, if you had on a pair of sneakers and slipped on a patch of broken concrete a store owner had failed to repair, you will likely have a solid slip and fall case.
Bear in mind that business owners and corporations dread compensating slip and fall victims. They are frequently the victims of fraudulent claims and will fight tooth and nail to disprove your statements or relate your slip and fall injury to a previous accident or health condition. That's where an astute slip and fall accident lawyer is your best ally.
Before you meet with your slip and fall attorney, be sure to bring:
Your notes regarding the accident
Information on how many days you missed work due to injuries
The medical care you received and if you were hospitalized
Whether or not you were able to return to work
A list of sustained long-term or chronic injuries that adversely impact your ability to be gainfully employed
If warranted, your attorney will also schedule an appointment with a physical injury therapist who will work with you to help your injury heal, document doctor visits, and substantiate your claim. X-rays, physical therapy sessions, prescribed medications, and consultations all become part of your medical record and claim for compensation.
If you have provided solid documentation, an iron-clad account of how and when the accident occurred, and definitive proof the accident was caused by negligence, then you have a good chance of winning.
What Can You Expect With a Slip and Fall Lawsuit?
Large and small corporations usually hire attorneys to investigate slip and fall claims. You can expect the corporate attorney to ask for a deposition in the presence of your lawyer. Corporate attorneys look for inconsistencies between your sworn statement and the suit filed by your lawyer.
Some slip and fall lawsuits can be settled out of court if the insurance company offers fair compensation.
Remember, the opposing lawyer is not your friend in a slip and fall claim. Their goal is to repudiate the business owner's responsibility. However, your consistent, persistent, and insistent true statement recorded during the deposition, coupled with your lawyer's professionalism and persuasion, will help win the case.
Why Work With a Slip and Fall Attorney?
If you're ever the victim of a slip and fall accident, documentation and adequate legal representation are crucial to winning your claim. Adam Kutner personal injury attorneys are here to help you through the entire process. Contact our expert legal team today to schedule your FREE consultation.
Legal Disclaimer
This webpage is not intended to be an advertisement or solicitation. The hiring of a lawyer is an important decision that should not be based solely upon advertisements. Material contained in our website is for general information only and does not constitute legal advice or solicitation of legal services.
Transmission of information from this site is not intended to create, and its receipt does not constitute, an attorney-client relationship between Adam S. Kutner and the user of this site. In the event that any information on this web site does not conform fully with regulations in any jurisdiction, this law firm will not accept representation based on that information.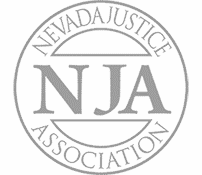 Adam Kutner es uno de los 100 mejores abogados litigantes con experiencia y conocimientos que lo beneficiarán
Llámenos hoy al (702) 382-0000 en cualquier momento para programar una consulta gratuita. Trabajaremos para conseguirle la máxima liquidación lo antes posible.
Conozca a más abogados asociados
Adam Kutner Reviews & Testimonials
"I needed an attorney because I couldn't deal with the accident on my own, so I needed someone else's opinion about my accident.
Well I heard about Adam Kutner through an associate of mine and I chose to seek him because I heard of him before also, so I thought he would be the best option for me.
I was very happy with my settlement and it came quicker than I thought, in just a couple months I received a check in the mail.
When I recommend Adam Kutner I would tell them that the settlement comes very quickly, and he is very helpful with transportation and whatever else you may need."
– Deborah Banks. 5/5 Stars
Real Client Testimonial: Deborah Banks
START YOUR FREE CONSULTATION
NO FEES UNLESS WE WIN!
Home Visits Are Available
Call Now for Details