Are Employers Responsible For Air Quality in Las Vegas?
Employees want to focus on doing their jobs when they are at work. The last thing they want to think about is the air quality on the job. Unfortunately, air quality at work can be a genuine concern for many workers in Las Vegas and throughout Nevada.
You may wonder if your employer is responsible for the air quality at work. Here's what you need to know about air quality and employer liability from our skilled workers' compensation lawyers.
START YOUR FREE CONSULTATION
NO FEES UNLESS WE WIN!
Are employers responsible for air quality?
Yes, employers are responsible for air quality in Las Vegas. An employer must comply with Occupational Safety and Health Administration (OSHA) standards regarding air quality. OSHA standards require an employer to provide a workplace free of dangers likely to cause injury or death.
In addition, there are specific guidelines for permissible levels of air quality. Employees with adverse health problems due to air quality may receive workers' compensation.
Can I sue my employer for unsafe working conditions?
OSHA workers' rights entitle them to be able to perform their prescribed job duties in a safe environment and workplace setting. Therefore, employers must take care to keep workplaces safe, secure, and free of known safety and health hazards.
Other rights workers have include:
Asking questions when working conditions seem unsafe or hazardous.
Reporting on-the-job injuries without the risk of being terminated.
Filing a complaint about unsafe working conditions against your employer without retaliation.
However, you cannot sue your employer for unsafe working conditions. Instead, there is a set process when you believe the working conditions are hazardous and dangerous. Your first step would be to file a Safety and Health Complaint with OSHA.
Should your employer retaliate for filing an unsafe working condition complaint, you have additional rights. It is best to consult with an attorney that specializes in employment law in Las Vegas.
Were you injured due to unsafe working conditions or poor air quality? Request a free consultation with our workers' compensation and personal injury attorneys today.
Should employers be responsible for the health of their workers?
OSHA requires employees to maintain a safe workplace. They may not require employees to work in an environment likely to cause serious injury or death. The rule that employers may not recklessly expose their workers to serious injury or death applies to all facets of the work environment. Air quality is only one example of a work environment that may be dangerous.
In addition to following OSHA standards for preventing serious injury and death, employers have to meet air quality limits for certain types of pollutants. There may be additional state standards that apply. Employers may also be subject to workplace injury workers' comp claims and, in extreme cases, civil lawsuits because of poor air quality.
How does OSHA protect workers?
OSHA establishes specific safety and health standards for different industries and job descriptions. The agency also offers education and training for employers and employees on workplace safety. The objective is to ensure employers and workers can take the proper precautions to prevent and reduce the risks of on-the-job injuries and deaths.
In addition, the agency monitors working conditions. If an employer receives complaints about unsafe working conditions, the agency investigates. Should they find there are unsafe working conditions not in compliance with OSHA requirements, the employer can be fined and be required to restore safe working conditions.
What is the Occupational Health and Safety Act?
The Occupational Health and Safety Act was a federal act passed by Congress in 1970. The Act created OSHA, a division of the United States Department of Labor, and enabled the agency to have oversight in establishing acceptable standards for creating safe working environments. Since then, the Act has been updated regularly to ensure employers continue providing safe working conditions for their employers.
Air Quality at Work Regulations
Air quality at work regulations may come from federal, state, and local laws. OSHA has created standards for allowable air quality levels. The maximum amount of a substance that can be in the air is called a permissible exposure limit. When an employer exceeds the permissible exposure limit, OSHA may step in to enforce federal law.
OSHA requires the employer to first eliminate or reduce the toxins in the air by using administrative or engineering controls. If those measures do not do enough to bring air pollutants down to acceptable levels, the employer must offer personal protective equipment (PPE), including respirators. OSHA standards create rules for both short-term and long-term exposure to contaminants in the air while at work.
Types of Air Quality in the Workplace
There are multiple kinds of ways that air quality can be a danger at work. Here are some of the types of air quality that can be problematic for an employee:
Poor ventilation; not enough fresh air
A contaminated or soiled ventilation system
A broken ventilation system
Moisture, high humidity
Construction/remodeling fumes
Fumes from dangerous chemicals and toxic gasses
Indoor/outdoor contaminated air
Second-hand smoke
Second-Hand Smoke in the Workplace
Second-hand smoke in the workplace is a serious concern. Therefore, OSHA has created standards for acceptable levels of smoke byproducts in the air at a workplace.
If you are exposed to second-hand smoke in the workplace, you may face long-term consequences, including respiratory illnesses and cancer. You may report your concerns to your employer as well as to OSHA. Additionally, if you are> hurt because of second-hand smoke in the workplace, you may file for workers' compensation.
Second-Hand Smoke in Las Vegas Casinos
The National Institute for Occupational Safety and Health (NIOSH) studied the risks of second-hand smoke for casino employees in Las Vegas. To test worker exposure to smoke from casino patrons, NIOSH collected urine samples from non-smoking workers. They found that workers had increased carcinogens in their system during an eight-hour shift at the casino. NIOSH recommends that employees should not be involuntarily exposed to second-hand smoke.
The Nevada Clean Indoor Air Act
The Nevada Clean Indoor Air Act is a law that bans smoking in most public places. Generally, the law prohibits smoking in most places of employment and in locations where minors are present. But there are some important exceptions.
Smoking is still allowed in casinos on the gaming floors where minors are prohibited. Smoking is also allowed in strip clubs, brothels, retail tobacco stores, and closed-off smoking areas in stand-alone bars, saloons, and taverns where no one under the age of 21 is allowed entry.
In recent years, some casinos have completely banned smoking on the gaming floor, while others have created smoke-free areas.
Can I sue my employer for second-hand smoke?
In most cases, you cannot sue your employer for second-hand smoke. However, you can file a workers' compensation claim if you experienced injuries and health problems related to second-hand smoke. Your claim can also include compensation for loss of use if you have cancer or respiratory issues from second-hand smoke.
Even though workers' compensation is probably your best and only avenue for recovery, there may be exceptions. If your employer knowingly violates OSHA air quality standards or consciously requires you to work in dangerous conditions, you may qualify to bring a traditional personal injury legal claim.
What do you do if the air quality is unhealthy at work?
If the air quality is unhealthy at work, you should take the following steps:
Talk to your employer about your concerns.
Ask your employer to test the air at your workplace.
Report your concerns by filing a complaint with OSHA and asking for an investigation.
Seek medical care if you have signs and symptoms of illness.
Working in an environment with smokers is legal in some circumstances in Nevada. Although an employer may offer you employment that exposes you to pollutants, they may still owe you compensation if you suffer adverse health events because of any issue in your work environment.
Workers' Compensation for Exposure to Pollutants
You may bring your claim for workers' compensation without having to prove that your employer acted negligently in allowing pollutants into the air. You can claim workers' compensation regardless of whether the employer met air quality levels and whether or not they provided you with protective equipment.
Any injury or illness that can be tied to unsafe working conditions, including air quality, in the working environment could be grounds for filing a workers' compensation claim.
Workers' Compensation Attorneys in Las Vegas
At Adam S. Kutner Injury Attorneys, our workers' compensation attorneys can help you if you are injured due to unsafe working conditions and air quality pollutants in the workplace. We provide a free case evaluation and consultation.
Should you be entitled to file a workers' comp claim, we will assist you in filing the claim to ensure you receive the maximum compensation you deserve. Furthermore, if you have grounds to file a traditional personal injury claim against your employer, we will make you aware of the additional rights and compensation you may be entitled to receive.
For further information about workers' compensation claims and your rights, contact our office to schedule your free consultation today.
Sources:
Health Hazards in Construction. (2019).
How to File a Safety and Health Complaint.
Occupational Safety and Health Act of 1970.
Nevada Clean Indoor Air Act: A Guide for Employers. (2019).
West, RN, MSH, MPH, C. (2009). Secondhand Smoke and Casino Dealers.
Winter, G. (2002). Jury Awards $5.5 Million in a Secondhand Smoke Case.
Legal Disclaimer
This webpage is not intended to be an advertisement or solicitation. The hiring of a lawyer is an important decision that should not be based solely upon advertisements. Material contained in our website is for general information only and does not constitute legal advice or solicitation of legal services.
Transmission of information from this site is not intended to create, and its receipt does not constitute, an attorney-client relationship between Adam S. Kutner and the user of this site. In the event that any information on this web site does not conform fully with regulations in any jurisdiction, this law firm will not accept representation based on that information.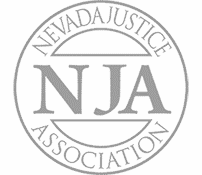 Adam Kutner es uno de los 100 mejores abogados litigantes con experiencia y conocimientos que lo beneficiarán
Llámenos hoy al (702) 382-0000 en cualquier momento para programar una consulta gratuita. Trabajaremos para conseguirle la máxima liquidación lo antes posible.
Conozca a más abogados asociados
Adam Kutner Reviews & Testimonials
"I needed an attorney because I couldn't deal with the accident on my own, so I needed someone else's opinion about my accident.
Well I heard about Adam Kutner through an associate of mine and I chose to seek him because I heard of him before also, so I thought he would be the best option for me.
I was very happy with my settlement and it came quicker than I thought, in just a couple months I received a check in the mail.
When I recommend Adam Kutner I would tell them that the settlement comes very quickly, and he is very helpful with transportation and whatever else you may need."
– Deborah Banks. 5/5 Stars
Real Client Testimonial: Deborah Banks
START YOUR FREE CONSULTATION
NO FEES UNLESS WE WIN!
Home Visits Are Available
Call Now for Details