Can Restaurants be Held Liable for Food Poisoning?
Food poisoning can do so much more than just ruin a night out with friends. Food poisoning can cause severe illnesses and even death. You may need serious medical care. You may not be able to work.
When you suffer damages because of food poisoning, you might wonder who is to blame. Can restaurants be held liable for food poisoning? Will you need to work with a product liability lawyer to build a claim if you get food poisoning? Here's what you need to know about restaurants and food poisoning in Nevada.
START YOUR FREE CONSULTATION
NO FEES UNLESS WE WIN!
Can a Restaurant Be Liable for Food Poisoning in Nevada?
Yes, a restaurant can be held liable for food poisoning in Nevada. Restaurants have very high legal obligations to serve food that is safe for human consumption. When a restaurant serves food that causes illness, there is a good chance that the restaurant may be liable for the damages that result. A restaurant may be liable for food poisoning in Nevada under theories of products liability, premises liability, and negligence.
Causes of Food Poisoning in Nevada
Some of the types of food poisoning in Nevada include:
Bacteria
Parasites
Viruses
Norovirus
Mold
Toxins
E Coli
Salmonella
Legionnaires Disease
Contaminants
Poison
Food Poisoning and Products Liability
One legal theory of recovery in food poisoning cases is products liability. Products liability is a type of civil liability that attaches to any company, including a restaurant, who creates and sells defective products. The people who create products, including food, have high standards for creating products that are safe.
If a restaurant sells food that is contaminated, the liability that may attach can be strict liability. Strict liability means that it doesn't matter whether the restaurant takes reasonable steps to keep the food products safe. Products liability means that the restaurant as a producer of food faces liability when their food causes food poisoning for any reason.
Food Poisoning and Premises Liability
Premises liability is a legal theory of civil liability based on the restaurant owner's obligation to maintain safe premises for guests who enter onto the property. Premises liability is the legal liability that may attach if the business owner doesn't take sufficient steps to keep their property safe. Because restaurant patrons are invited guests that go to the restaurant for the benefit of the restaurant owners, restaurants have the highest duty of care when it comes to their property. In fact, they must go so far as to inspect their property to keep it safe. That might include inspecting the food to make sure that it's safe.
Although the standard of care based on premises liability is very high, it's not strict liability. That means the restaurant may escape liability under the premises liability theory if they do everything possible to keep the food safe. An experienced personal injury lawyer in Nevada can help you determine if premises liability is a valid legal theory in your food poisoning claim.
Food Poisoning and Negligence
A food poisoning claim may be based on ordinary negligence. Negligence is a failure to comply with the legal obligation to act reasonably and carefully. A restaurant must take reasonable steps to keep their food safe. Negligence is based on what's acceptable to a reasonable person based on the circumstances.
Negligence is the most encompassing of the legal theories that apply to restaurant food poisoning because any failure to act reasonably can apply in any set of circumstances. However, it's also the legal theory with the comparatively lowest standard among premises liability, products liability, and negligence. Your experienced injury attorney can help you determine how to assert a successful negligence claim.
How to Bring a Lawsuit for Food Poisoning in Nevada
For a Nevada food poisoning case, you can plead multiple theories of liability. You might include negligence, premises liability, products liability or a combination of these civil liability theories. Your complaint may include all of the legal theories that apply. It's important to include all of the theories of liability carefully in your formal complaint.
Example of a Food Poisoning Case in Las Vegas
One case of food poisoning that went to the Nevada Supreme Court is Wilson v. Circus Circus. In the case, an infant suffered severe illness after eating tartar sauce at Circus Circus. The Nevada Supreme Court said that a victim of food poisoning must present sufficient evidence to exclude other causes of food poisoning. The Supreme Court said that the victim, their parents, and attorneys presented sufficient evidence to eliminate other possible causes of food poisoning, and the jury should consider the case for damages.
How Do I Prove My Claim for Food Poisoning in Nevada?
When you have food poisoning, there are a number of things that you should do to make it possible to bring a claim for compensation. First, you need to show the connection between the contaminated food and your physical injuries. In other words, you must be able to prove that you went to the restaurant. If you have receipts or even a credit card record, that can be beneficial evidence.
If you took photos, that could help you show that you were in the restaurant. If your phone has GPS, printing the GPS record can be evidence to show where you went that day. The people that you're with at the restaurant can also be helpful witnesses to prove that you went to the restaurant and consumed the food. Your attorney can help in securing video surveillance that might exist at the restaurant.
Next, you need to show what harm has occurred because of the food poisoning. You need copies of your medical records. It's important to seek medical attention as soon as you believe that the food poisoning is severe. Pay stubs and other employment records can show lost wages. If you have long-term injuries, occupational specialists and medical experts can illustrate how your life has changed because of the food poisoning.
Food Poisoning Attorneys in Nevada
If you're the victim of food poisoning in Nevada, our skilled legal team can help. Our attorneys may help you evaluate your claim, conduct an investigation, and assert your claim for compensation. Preparing your claim for food poisoning compensation is a matter of proving how the food is contaminated, how you got food poisoning, and what harm you suffer.
Legal Disclaimer
This webpage is not intended to be an advertisement or solicitation. The hiring of a lawyer is an important decision that should not be based solely upon advertisements. Material contained in our website is for general information only and does not constitute legal advice or solicitation of legal services.
Transmission of information from this site is not intended to create, and its receipt does not constitute, an attorney-client relationship between Adam S. Kutner and the user of this site. In the event that any information on this web site does not conform fully with regulations in any jurisdiction, this law firm will not accept representation based on that information.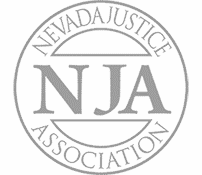 Adam Kutner es uno de los 100 mejores abogados litigantes con experiencia y conocimientos que lo beneficiarán
Llámenos hoy al (702) 382-0000 en cualquier momento para programar una consulta gratuita. Trabajaremos para conseguirle la máxima liquidación lo antes posible.
Conozca a más abogados asociados
Adam Kutner Reviews & Testimonials
"I needed an attorney because I couldn't deal with the accident on my own, so I needed someone else's opinion about my accident.
Well I heard about Adam Kutner through an associate of mine and I chose to seek him because I heard of him before also, so I thought he would be the best option for me.
I was very happy with my settlement and it came quicker than I thought, in just a couple months I received a check in the mail.
When I recommend Adam Kutner I would tell them that the settlement comes very quickly, and he is very helpful with transportation and whatever else you may need."
– Deborah Banks. 5/5 Stars
Real Client Testimonial: Deborah Banks
START YOUR FREE CONSULTATION
NO FEES UNLESS WE WIN!
Home Visits Are Available
Call Now for Details