START YOUR FREE CONSULTATION
NO FEES UNLESS WE WIN!
THE INJURY ATTORNEY
GET THE MAXIMUM SETTLEMENT AS QUICKLY AS POSSIBLE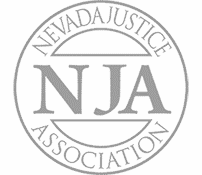 Areas de práctica
Accidentes automovilísticos
Si ha tenido un accidente automovilístico, puede tener derecho a una compensación para cubrir sus facturas médicas o cualquier daño al vehículo.
APRENDE MÁS
Los accidentes de peatones ocurren cuando un vehículo motorizado lesiona a un individuo al golpearlo. Estos accidentes pueden ser traumáticos.
APRENDE MÁS
Accidentes de motocicleta
Las víctimas de accidentes de motocicleta pueden tener derecho a un alivio económico significativo según la gravedad de las lesiones.
APRENDE MÁS
Los accidentes de camiones a menudo dejan a las víctimas con lesiones graves. Un abogado de lesiones personales puede ayudarlo a obtener una compensación adecuada.
APRENDE MÁS
The Best Summerlin Personal Injury Attorneys
The skilled legal team at Adam S. Kutner & Associates have a proud tradition of helping victims of all kinds of accidents. Whether you're hurt in a car accident, motorcycle accident, truck accident, slip and fall or any other type of personal injury accident, we have the skills and experience to fight for justice for you.
You may deserve compensation under Nevada law. We can help you pursue your claim as your experienced and determined injury attorneys in Summerlin.
We have the following types of attorneys available to take your cases:
Summerlin Car Accident Attorneys
Nevada is an at-fault state when it comes to car accidents. If you're hurt because of someone else's driving error, they may owe you compensation for your injuries. Even if your actions may have contributed to the accident, our car accident attorneys can explain how you still may be able to recover for your damages.
Drunk driving accident victims have the right to civil compensation for a wide range of damages. The burden to win your case is lower in a civil case than it is in a criminal case, so you may have a legal claim regardless of whether the drunk driver faces criminal charges. Let our drunk driving accident attorneys help you understand what your case may be worth.
Summerlin Motorcycle Accident Attorneys
Nevada law says that motorcycle riders enjoy the full use of the roads with the same rights that all drivers have on the road. When you're hurt, our motorcycle accident attorneys want to help you make it right. We can build the evidence to help you prove your claim and fight for your rights as a proud motorcyclist in Nevada.
Summerlin Truck Accident Attorneys
If you're the victim of a truck accident, we can help you determine your rights. Truck drivers have a high duty to drive carefully and reasonably for the benefit of others on the roads. When you're hurt in a truck accident in Nevada, our truck accident attorneys are there to help you prove your case and pursue fair compensation.
Summerlin Personal Injury Lawyers
Our team handles all types of Summerlin personal injury cases. No two cases are alike. If you're hurt because of the actions of someone else, you may have the right to compensation for your losses. Don't assume that you don't have a case. Nevada laws protect injury victims in a wide variety of circumstances. Contact us to evaluate your case and learn your options.
Speak With a Summerlin Injury Lawyer Today
Contact us for an immediate discussion of your case with a member of our team. We want to help you understand your rights and work together to create a plan for your recovery. It's our privilege to help accident victims fight for the recovery that they deserve. Call us today at (702) 382-0000.
"As a Former insurance defense attorney you can feel good knowing you're working with the best."
Adam Kutner is a Top 100 Trial Lawyer with Experience and Expertise that Will Benefit You
Call us today at 702-382-0000 anytime to schedule a free consultation. We will work to get you the maximum settlement as quickly as possible.