Las Vegas Rental Car Accidents Liability

START YOUR FREE CONSULTATION
NO FEES UNLESS WE WIN!
As a popular tourist destination, the rental car industry thrives in Las Vegas. With additional motorists who are unfamiliar with the area driving on valley roadways, rental car accidents may be inevitable. Additionally, drivers in rental cars may be less inclined to use the same care and caution that they might use in their personal vehicle.
Although there are a variety of reasons for rental car accidents, these types of crashes can create questions of liability, making the need for a Las Vegas car accident lawyer essential. When you're in an accident with a rental car, both the rental car agency and the other driver may be liable for your damages.
You Can Recover From Both the Rental Car Insurance and the Other Driver's Insurance
When the rental car driver is at fault for your accident, both the driver's insurance and the rental car agency's insurance are on the hook to pay for your losses.
Nevada Law 482.295 requires all rental companies to have the standard insurance policy that all vehicle owners must have under Nevada law. Nevada law 482.305 makes the rental car agency joint and severally liable for all of the victim's damages when they don't carry the required minimum insurance.
The 2000 Supreme Court Case of Salas v. Allstate addressed what happens when both the driver and the rental company have insurance. In the Salas case, a man leased a rental car from Allstate Rent-a-Car. He refused supplemental coverage. A crash occurred.
The crash victims settled with the vehicle driver through his own insurance policy. The victims had additional damages beyond the settlement, and they brought a claim against All-State for the rest of their damages. Allstate refused to pay, saying that they didn't owe the victims anything because the driver's personal policy already paid amounts equal to the state minimum insurance requirements.
The court ruled that Nevada law 482.305(1) isn't only meant to make sure that the victim recovers minimum amounts. They said that allowing the victim to recover from both the individual driver and the rental car company is fair because they're compensating the victim for their real damages from the accident. Even if one insurance policy pays the victim, the victim can still look to recover from the other policy.
The next question is which insurance policy pays first. Both the driver's personal insurer and the rental car company want the other insurance policy to pay first. In fact, both a personal insurance policy and a rental car supplemental insurance policy often state that each is secondary to the other when a crash occurs in a rental vehicle.
In Alamo v. State Farm, the court ruled that the driver's personal insurance policy pays first. The court didn't rely on law or a prior court verdict to make their decision. Instead, they simply said that it was "better policy" to have the personal insurance policy pay first.
The court said that the personal insurance company is in the business of providing insurance for drivers. They're able to review driving records when they make decisions about coverage and price for individuals. Car rental companies generally don't evaluate driving history when they rent a vehicle or offer supplemental insurance.
The rental company doesn't collect an additional premium if the driver is an unusually poor driver. The court decided that it's only fair to have the personal insurance company pay first even though they're ultimately both on the hook to pay for the total amount of damages.
Even though the Nevada legislature passed the laws that require rental car companies to carry insurance, a lot of Nevada's rental car liability laws have developed through case law.
Where there isn't a clear law to handle the specific situation that arises, the court has to step in and decide what the law should be for that circumstance. It's up to the lawyers in the case to argue for sound public policy and the rights of victims in rental car accident cases.
What If I'm at Fault in a Rental Car?
If you're at fault for an accident while driving a rental car in Las Vegas, you may have to pay damages to the injured party. However, you may have damages of your own. Whether you can recover from your own insurance or the rental car's insurance depends on the terms of your policies.
Many insurers provide the same protections for when you're driving a rental car that you get under the policy when you're driving your own vehicle. If you have medical payments coverage or collision coverage, your injuries and property damages may be covered by your own insurance even if you're responsible for the crash.
Whether the car rental agency covers any of your losses depends on the insurance that you select at the time you rent the vehicle. In addition to the coverage that's mandatory under Nevada law, the rental car agency usually offers you supplemental coverage at the time of the rental. This supplemental coverage may take care of your injuries or property damage if you're at fault for the crash.

Many credit card companies offer automatic rental car insurance. If you're in a crash and there's a rental car involved, look at the terms of the credit card that you used to make the rental. Some of them might come with automatic rental car coverage that can be a surprise help in the event you're in a crash.
One of the questions that accident victims often have is how they're going to manage their personal affairs while their vehicle is in the shop after a car accident. You may need to get to work, school or even just by groceries. When you lose your vehicle because of a crash, you may suddenly realize how many times you really use the car every day. Fortunately, most insurance companies offer rental car reimbursement as part of their car insurance policies. Rental car reimbursement can help you rent a vehicle while you wait for repairs after an accident.
Rental car reimbursement for insurance in Nevada is insurance that pays you if you need to rent a car after an accident. When your vehicle is disabled with damage from the accident, your rental car reimbursement covers the cost of getting a rental until your car is fixed. If you have the insurance coverage, you don't have to pay out of your own pocket while you wait for your car to be fixed after an accident. The insurance coverage can save you hundreds of dollars when you need car repairs after an accident.
Rental car reimbursement insurance works in Nevada by allowing you to rent the car of your choice while your vehicle is in the shop after an accident. An insurance policy with rental car reimbursement specifies a specific dollar amount that you can spend per day on the rental car. The amount is usually $25 or $30, but you can negotiate with your insurance company to determine the exact allowance that you want in your policy.
The insurance company might cap your rental at a total dollar amount, and they might cap your rental at a total number of days that you can rent the vehicle. For example, a policy that says $30/$600 might cover a rental at $30 per day for a total of $600. With this kind of coverage, if you choose a less-expensive rental, you might get the rental for more days. On the other hand, a policy might say that you can have a rental for up to 20 days even if you choose a rental that's less expensive than the maximum allowance. It's important to read your policy carefully and work with your insurance agent to select the coverage you're looking for.
When your car is in the shop, you can rent a car up to that amount. If you stay within your insurance company's provider network of rental car companies, the rental car company bills the insurance company directly. If you choose to go outside of their provider network, you pay up front, and then you submit the billing information to the insurance company for reimbursement. You may go to whatever car rental company you choose as long as they're licensed.
Nevada law doesn't require drivers to purchase rental car reimbursement. It's optional coverage that you can buy if you want it. Because it's not mandatory coverage, it may not be included in your insurance policy.
If you want rental car reimbursement coverage in Nevada, you should speak with your insurance agent to make sure that it's included in your policy. You'll pay a small upcharge for the coverage. Of course, if you want rental car reimbursement, you must purchase the insurance to cover it before you have an accident.
GEICO is one car insurance company that offers car rental reimbursement insurance in Nevada. Their preferred provider is Enterprise Rent-a-Car, so if you rent through them, GEICO pays them directly. However, you may rent from anyone you choose. You may need to put down a credit card for a security deposit. The rental doesn't cover gas or mileage costs.
If you have comprehensive and collision insurance coverage, these insurance protections transfer to your rental car during the period of repairs. Although it's up to you, you may not need to purchase additional rental insurance for your rental vehicle during the repair period. GEICO has a web page devoted to explaining how car rental reimbursement works.
State Farm is another car insurance company that offers car rental reimbursement insurance in Nevada. State Farm has preferred providers, and you can choose to have them bill directly or request reimbursement. In addition to your rental costs, State Farm loss of use insurance also covers travel expenses for meals, lodging, and transportation if your vehicle is disabled more than 50 miles from home. You must have comprehensive and collision coverage to take advantage of State Farm's travel and transportation coverage.
State Farm allows anyone in your family to rent the vehicle while yours is being repaired. Allowing family member rentals can be helpful if the insured person is too young to rent a car themselves. When you're deciding whether to choose rental car reimbursement coverage, State Farm advises you to think about the cost of renting a car for several days. You should ask yourself if you can afford the cost of renting a vehicle from your own funds. Here's their website talking about car rental reimbursement.
Options for Nevada Car Rental Reimbursement Coverage
Most car insurance companies offer some form of rental car reimbursement coverage. Here are just a few more companies that provide rental coverage as part of their car insurance packages:
On page 41 of this document, you can read what rental car insurance coverage language looks like. Remember, it's just one example. The specific language and terms of your coverage may be different.
How a Car Accident Attorney Can Help
Due to the confusing nature of multiple insurance policies in play, determining liability after a rental car accident can be difficult. It can also sometimes be hard to determine if you qualify for rental car reimbursement after an accident. An experienced car accident lawyer can help you look in the right places for insurance that may be available to cover your losses.
Your attorney understands the nuances associated with rental car accident liability and can ensure you take the right measures for a successful case. They can help build your case for fault, so you can collect the recovery that you deserve.
Legal Disclaimer
This webpage is not intended to be an advertisement or solicitation. The hiring of a lawyer is an important decision that should not be based solely upon advertisements. Material contained in our website is for general information only and does not constitute legal advice or solicitation of legal services.
Transmission of information from this site is not intended to create, and its receipt does not constitute, an attorney-client relationship between Adam S. Kutner and the user of this site. In the event that any information on this web site does not conform fully with regulations in any jurisdiction, this law firm will not accept representation based on that information.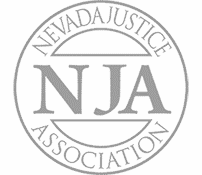 Adam Kutner es uno de los 100 mejores abogados litigantes con experiencia y conocimientos que lo beneficiarán
Llámenos hoy al (702) 382-0000 en cualquier momento para programar una consulta gratuita. Trabajaremos para conseguirle la máxima liquidación lo antes posible.
Conozca a más abogados asociados
Adam Kutner Reviews & Testimonials
"We were in a car accident – we were coming off of the interstate and were waiting – yielding at the exit and a car sped through the exit and smacked us in the rear.
It was definitely scary especially because we had our baby in the car. My husband and I and our baby in the back seat. We definitely – immediately went back in and checked on her to make sure she was okay.
We definitely had back pains my daughter had headaches. She kept holding her head and crying. It was pretty bad.
I remember seeing a couple billboards and a friend of mine did say they had a pleasant experience with Adam Kutner, so we called them right up.
They definitely were thorough, and you could tell just by talking to the people in the office that they genuinely cared about their clients.
They contacted us saying you know, explain the process on how the settlement gets done and about a week after that happened we had our settlement which was great and in my opinion Adam S. Kutner is the best attorney in Las Vegas."
– Janae Reynolds. 5/5 Stars
Real Client Testimonial: Janae Reynolds
START YOUR FREE CONSULTATION
NO FEES UNLESS WE WIN!
Home Visits Are Available
Call Now for Details