What to Do After a Fender Bender Accident in Las Vegas
Even though some people call small accidents fender benders, a fender bender can be a big problem when it happens to you. You have damage to your vehicle, and you may have physical injuries too.
Getting fair compensation after a fender bender can sometimes be a challenge. You may want to work with a car accident lawyer in Las Vegas to determine your rights under Nevada law. Here's what to do after a fender bender accident.
START YOUR FREE CONSULTATION
NO FEES UNLESS WE WIN!
A Fender Bender Is Almost Always Someone's Fault
Fender benders typically happen because of a driving error by one of the drivers. It's unlikely that a fender bender is truly an accident. Most of the time, a fender bender occurs because of a driving mistake. Here are just some of the ways that a fender bender can happen:
Following too closely causing a rear-end collision
Texting while driving
Backing up while there's a car in the way
Trying to park where there isn't adequate space
Poor parking skills
Distracted driving
Drunk driving or driving while high
Usually, when a fender bender occurs, the parties can look at the evidence and determine what happened to cause the accident. You can look at vehicle damage and take statements from witnesses to piece together how the accident occurred. In many cases, the answer is obvious. The person who causes the accident is typically responsible for negligence.
In a Las Vegas fender bender, the negligent driver owes the other driver and any other victims for their losses. To be legally liable for negligence, the person responsible for the accident doesn't have to cause the crash on purpose. Under Las Vegas law, it's the person whose driving led to the collision who has financial liability to cover the losses of the others. Most drivers have car insurance to cover them if they cause an action.
Expenses in a Las Vegas Fender Bender
You might be surprised at just how high your expenses can be because of a Las Vegas fender bender. Even a small amount of damage to your vehicle can be expensive to fix. You might also need medical treatment that can be costly. Some injuries may not show until long after the accident. It's important not to assume that because an accident is a fender bender, that your losses aren't significant. A fender bender accident can be more serious than you might think.
What Should I Do If I'm in a Fender Bender in Las Vegas?
If you're in a fender bender accident in Las Vegas, it's important to call the police to the scene. They can help investigate fault and document the details of the accident. If you have any signs of a physical injury, it's important to seek medical attention right away. If others have physical injuries, it's essential to summon emergency medical aid for them.
Gather the information that you can at the scene. If you're able to take a few photos with your cell phone or another camera, the images can preserve valuable evidence. Be sure to get contact information for any other drivers involved. If there are other witnesses, ask for their contact information, too. If the other driver refuses to give you their contact information, note their license plate and vehicle make and model. Summon law enforcement as soon as possible. Capturing evidence at the scene can help the insurance company see the facts of the case and agree to pay you fairly.
Fender Benders and Insurance Companies
The next step in what to do after a fender bender is to notify the insurance company of the accident. You need to present them with a clear picture of how the accident occurred. They also need clear documentation of your damages and what you're asking for in a settlement.
You don't have to accept the insurance company's first offer. Our team of Las Vegas car accident attorneys can help you evaluate your claim to determine if the insurance company is offering you a fair settlement. If the settlement they offer is inadequate, there are things that you can do to fight for fair payment.
How Our Fender Bender Lawyers in Las Vegas Evaluate Your Options
Getting fair compensation after a fender bender in Las Vegas can be complicated. If you feel the insurance company isn't paying you fairly, you need to weigh the pros and cons to determine the best course of action. In some cases, it's best to file a formal legal claim. In some fender bender cases, your best bet is to negotiate the highest possible settlement from the insurance company.
If the other party doesn't have insurance or if they're underinsured, you need to determine whether it makes financial sense to bring a formal legal claim. Because the damages are often more costly than you might initially expect, the answer may be yes. In other cases, your best bet is to pursue other options.
When our team of Las Vegas car accident injury lawyers works with you, we make sure that you understand all the options. A formal legal claim might be your best bet to get top dollar for your claim. If that's the case, we work quickly and diligently to pursue justice for you. Other times, your best bet is to negotiate the best possible settlement that you can for your case. We work with you so that you understand what we recommend and why. Whatever you choose, we're prepared to fight for your best interests and a fair result under Nevada law.
Working With Our Las Vegas Fender Bender Attorneys
Are you feeling confused after a fender bender? Our attorneys may be able to help. We know that it can be hard to work with the insurance company after an accident. Our legal team wants to help you understand the law and receive fair compensation after your fender bender.
Whatever your questions, we're here to help you fight for justice. Contact us today for a complimentary review of your claim. There's no cost to call.
Legal Disclaimer
This webpage is not intended to be an advertisement or solicitation. The hiring of a lawyer is an important decision that should not be based solely upon advertisements. Material contained in our website is for general information only and does not constitute legal advice or solicitation of legal services.
Transmission of information from this site is not intended to create, and its receipt does not constitute, an attorney-client relationship between Adam S. Kutner and the user of this site. In the event that any information on this web site does not conform fully with regulations in any jurisdiction, this law firm will not accept representation based on that information.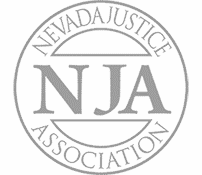 Adam Kutner es uno de los 100 mejores abogados litigantes con experiencia y conocimientos que lo beneficiarán
Llámenos hoy al (702) 382-0000 en cualquier momento para programar una consulta gratuita. Trabajaremos para conseguirle la máxima liquidación lo antes posible.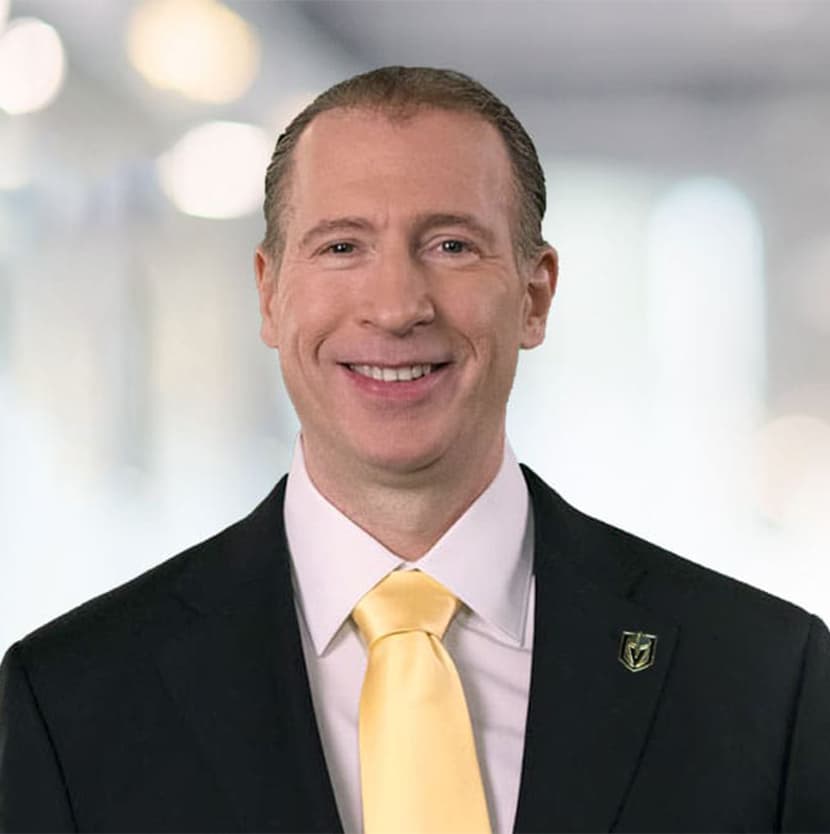 Adam S. Kutner, Esq.
Conozca a más abogados asociados
Adam Kutner Reviews & Testimonials
"We were in a car accident – we were coming off of the interstate and were waiting – yielding at the exit and a car sped through the exit and smacked us in the rear.
It was definitely scary especially because we had our baby in the car. My husband and I and our baby in the back seat. We definitely – immediately went back in and checked on her to make sure she was okay.
We definitely had back pains my daughter had headaches. She kept holding her head and crying. It was pretty bad.
I remember seeing a couple billboards and a friend of mine did say they had a pleasant experience with Adam Kutner, so we called them right up.
They definitely were thorough, and you could tell just by talking to the people in the office that they genuinely cared about their clients.
They contacted us saying you know, explain the process on how the settlement gets done and about a week after that happened we had our settlement which was great and in my opinion Adam S. Kutner is the best attorney in Las Vegas."
– Janae Reynolds. 5/5 Stars
Real Client Testimonial: Janae Reynolds
START YOUR FREE CONSULTATION
NO FEES UNLESS WE WIN!
Home Visits Are Available
Call Now for Details